There's less than a week to go for eBay's 21st birthday celebrations, and a number of excellent daily deals are still on the way.
You'll need to be quick to score the member-exclusive flash sales, and if you're not yet a member, you can sign up now and receive a free 30-day trial eBay Plus.
The upcoming daily flash sales will include items such as the AirPods Pro, Fitbit Charge 4 and a pre-order deal on Cyberpunk 2077 – check out the full list below.
There's a new one of these available everyday until September 21, though stock is in limited supply, and many of these exclusive deals are likely to sell out in a matter of minutes.
Alongside those Plus-exclusives, eBay is also doling out plenty of other discounts that anyone can get their hands on.
That includes 20% off a range of top Dell products from their official eBay store, you just need to enter the code PDELLME at checkout before the offer ends on September 19.
Other discounts for those that aren't subscribed to eBay Plus are available from official eBay retailer stores such as Dyson and Microsoft, which are also serving up savings across a range of tech.
To save you trawling through the endless offers, we'll be finding all the best eBay deals this month and listing them right here, so you can score big bargains on the best tech.
Best Plus-exclusive deals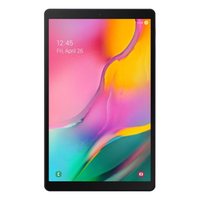 Samsung Galaxy Tab A 10.1 | AU$279 (RRP AU$349; save AU$70) [EBAY PLUS EXCLUSIVE]
This affordable Android tablet just got even cheaper from eBay. This is the 32GB, Wi-Fi enabled version of the device, and it has the look and feel of a premium tablet without having to spend top dollar. The 10.1-inch display is lovely and bright, and you'll have access to the Google Play store as well for all your apps and games. Plus members can now save AU$70 on the tablet, just head to the official Allphones eBay store and use the code PNOLA88.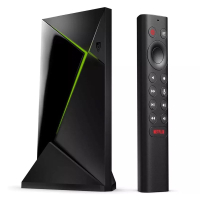 Nvidia Shield TV Pro | AU$323.10 (RRP AU$399.95; save AU$76.85) [EBAY PLUS EXCLUSIVE]
The Nvidia Shield TV Pro is a powerful streaming device. For those not familiar, it's a premium 4K HDR streaming player that puts all your favourite streaming services and apps at your fingertips. What's special about the device is it uses AI technology to upscale the HD content you watch, and it has support for both Dolby Vision and Dolby Atmos audio. This deal is only available only to eBay Plus members who enter the code PIP10 at checkout.
Other great eBay 21st birthday deals
Not to worry if you aren't an eBay Plus member – there's still plenty of excellent discounted items on eBay that are available to everyone. Below, you'll find hand-picked bargains on tech that anyone can pick up.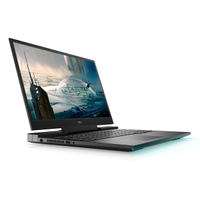 Dell G7 17 (7700) | i7 / 16GB / 512GB SSD / RTX 2070 | AU$1,999.20 (RRP AU$3,499; save AU$1,499.80)
For a super-slick gaming machine, consider this discounted Dell G7 17. It's packing a 10th-generation Intel Core i7 chip, matched with 16GB of system memory and an Nvidia RTX 2070 graphics card. With that power, you'll have a laptop that can deliver silky smooth frame rates with ease. That's topped off with a backlit RGB keyboard. Dell's eBay store has knocked a massive AU$1,499 off this laptop, just use the code PDELLME.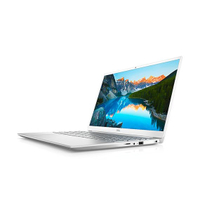 Dell Inspiron 15 5000 (5505) | Ryzen 7 / 8GB / 512GB SSD | AU$959.20 (RRP AU$1,799; save AU$839.80)
There's a powerful AMD 4000 series CPU running this machine, and it's now available with a solid discount. This Inspiron has a gritty Ryzen 7 4700 processor for smooth and seamless multitasking. Dell's official eBay store had already discounted the model by 33%, but you can knock it down even further by using the code PDELLME at checkout. That'll save you a hefty 46% overall.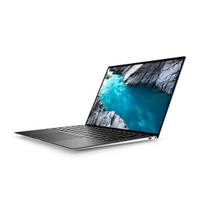 Dell XPS 13 (7390) | i7 / 16GB / 512GB SSD | AU$2,119.20 (RRP AU$2,649; save AU$529.80)
It's last year's version of the Dell XPS 13, but it's still an absolutely stellar machine with a 10th-gen Core i7 chip, 16GB of RAM and 512GB of solid-state storage. It's the silver version of the laptop, and Dell's InfinityEdge display leaves plenty of room to enjoy your streaming services. Work or play, this sleek machine will deliver. Now 20% off from Dell's official eBay store when you use the code PDELLME.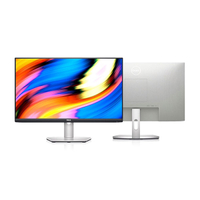 Dell 27-inch monitor (S2721H) | AU$207.20 (RRP AU$379; save AU$171.80)
This wonderfully slim and sleek monitor stretches 27 inches, with barely-there bezels that really make the most of its screen real estate. There's a lot to like here – aside from its modern finish, it's an IPS panel for the best colour and viewing angles compared to other displays. It's got a 75Hz refresh rate, while AMD FreeSync smooths out screen tearing. You can save AU$171.80 on this monitor when you buy from Dell's eBay store with the code PDELLME.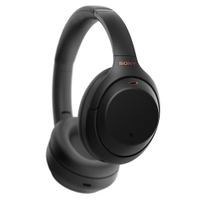 Sony WH-1000XM4 | AU$474 (RRP AU$549.95; save AU$75.95)
Sony's WH-1000XM3 long held the number one spot as our favourite headphones, but now, there's a new kid on the block – the fantastic follow up WH-1000XM4. These brand-new headphones haven't even been available for more than a month yet, and already a discount is available. So while 13% off isn't much, it's a pretty sweet deal. Discount available on the black pair from Mobileciti's eBay store.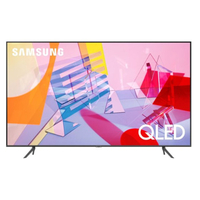 Samsung 65-inch Q60T 4K smart TV | AU$1,602 (RRP AU$1,999; save AU$397)
The Q60T is one of the cheapest QLEDs you can score from Samsung, and now you can pick it up for even less. While this TV doesn't have all the bells and whistles of Samsung's top-range QLEDs, it still has a vivid colour display and increased contrast. If you'd like to upgrade your telly without breaking the bank, head to Appliance Central's eBay store.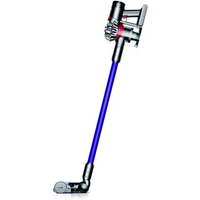 Dyson V7 Animal | AU$449 (RRP AU$699; save AU$250)
Dyson's V7 Animal may be an ageing machine, but don't let that deter you. It's still a great vacuum that promises up to 30 minutes of powerful suction, so it's best-suited to those who live in smaller apartments. It also comes with an additional three tool attachments, so you can reach every nook and cranny. Now a much more affordable AU$449 from Dyson's official eBay store.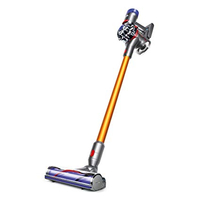 Dyson V8 Absolute | AU$699 (RRP AU$899; save AU$200)
If you're looking for a step up from the Dyson V7 range, then this discounted Dyson V8 Absolute is worth a look. It's a powerful sucker, with a runtime of up to 40 minutes. Like all of Dyson's vacuums, it's a versatile machine that will ship with six tool attachments so you can make quick work of your cleaning chores. Dyson's official eBay store has now slashed AU$200 off the RRP.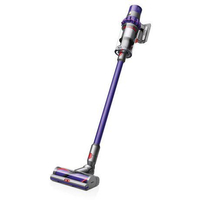 Dyson Cyclone V10 Animal+ | AU$899 (RRP AU$999; save AU$100)
The Dyson Cyclone V10 Animal+ promises 30% more suction power than the V8 model, and you'll get an extended runtime of up to one hour. The design has been updated too, with a point and shoot mechanism that'll empty the dust straight into the bin. There's six additional tool attachments included in the box, so you can keep your home in tip-top shape. Available from Dyson's eBay store with a AU$100 saving.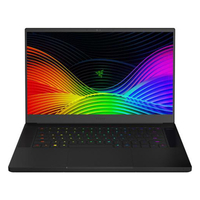 Razer Blade 15 Advanced | i7 / 16GB / 512GB SSD / RTX 2070 | AU$3,374.25 (RRP AU$4,499; save AU$1,124.75)
When it comes to a gaming laptop, this machine ticks all the right boxes. It's made well, looks good and performs like a dream. Under the hood you'll find a 9th-gen Intel Core i7 processor, matched with 16GB of RAM and an Nvidia RTX 2070 GPU to keep gameplay running smoothly. Having said that, you can opt to get the Razer Blade 15 Advanced with a RTX 2080 graphics card for just AU$300 more, so weigh up your options here. Both are available from Microsoft's official eBay store with a 25% price cut.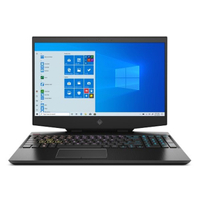 HP Omen 15 | i9 / 32GB / 512GB SSD / RTX 2080 | AU$3,374.25 (RRP AU$4,499; save AU$1,124.75)
If you're looking to go all out, then consider snapping up this HP Omen 15. It has monster specs: a powerful 9th-gen Intel Core i9 CPU, a whopping 32GB of system memory and a RTX 2080 graphics card. That'll all work together to deliver a super speedy gaming laptop. If you'd like to snap this 15-inch beast up, you best head to Microsoft's eBay store where it's had almost AU$1,125 slashed off the RRP.
Full daily deals list
Swipe to scroll horizontally
Here's the confirmed list of Plus-exclusive daily deals:

| Day | Product | eBay RRP | eBay Plus deal | Total discount |
| --- | --- | --- | --- | --- |
| Tue, Sep 1 | Nintendo Switch (Neon) | AU$499.95 | AU$385 | 23% |
| Tue, Sep 1 | Crown Lager Beer (24 x 375ml) | AU$50 | AU$39 | 22% |
| Wed, Sep 2 | Nintendo Switch Ring Fit Adventure | AU$124.95 | AU$95 | 24% |
| Wed, Sep 2 | Nike Air Jordan 1 High | AU$494.50 | AU$230 | 53% |
| Thu, Sep 3 | Google Hub Max | AU$349 | AU$249 | 29% |
| Thu, Sep 3 | Google Nest Mini | AU$79 | AU$49 | 38% |
| Fri, Sep 4 | Sony WH-1000XM4 | AU$548 | AU$429 | 22% |
| Fri, Sep 4 | BoozeBud 21 Classic Beers | AU$64.99 | AU$47 | 27% |
| Sat, Sep 5 | New Balance FuelCell Echo Men's | AU$100 | AU$59 | 41% |
| Sat, Sep 5 | Electronic Battleship board game | AU$70.95 | AU$39 | 45% |
| Sat, Sep 5 | Lavazza A Modo Mio Tiny coffee machine | AU$80 | AU$49 | 38% |
| Sun, Sep 6 | Red and white wine mix (21 x 750ml) | AU$199 | AU$109 | 45% |
| Sun, Sep 6 | Worx 20V Max cordless blower | AU$89.95 | AU$55 | 39% |
| Sun, Sep 6 | Baseus W09 TWS earphones | AU$32.89 | AU$9 | 72% |
| Mon, Sep 7 | Samsung Galaxy Tab A | AU$379 | AU$279 | 26% |
| Mon, Sep 7 | BoozeBud 21 Craft Beers | AU$84.99 | AU$59 | 30% |
| Tue, Sep 8 | R. M. Williams Men's Dynamic Flex Craftsman | AU$520 | AU$399 | 23% |
| Tue, Sep 8 | Global Kabuto knife block set | AU$410.50 | AU$249 | 39% |
| Wed, Sep 9 | Apple AirPods Pro | AU$375 | AU$249 | 33% |
| Wed, Sep 9 | Logitech C270 webcam | AU$119 | AU$59 | 50% |
| Thu, Sep 10 | Apple iPad Mini (2019) | AU$599 | AU$449 | 25% |
| Thu, Sep 10 | Geoff Merrill Botham Merrill Willis Shiraz 2014 | AU$128.40 | AU$89 | 30% |
| Fri, Sep 11 | Apple AirPods Pro | AU$375 | AU$249 | 34% |
| Fri, Sep 11 | New Balance Fresh Foam X-70 Men's | AU$120 | AU$59 | 51% |
| Sat, Sep 12 | Xiaomi Mi 34-inch curved monitor | AU$749 | AU$549 | 33% |
| Sat, Sep 12 | Friends Scrapbook 1000 piece puzzle | AU$43.95 | AU$9 | 79% |
| Sun, Sep 13 | Xiaomi Mi Air Purifier Pro | AU$499.95 | AU$225 | 55% |
| Sun, Sep 13 | Carlton Draught (24 x 375ml) | AU$50 | AU$39 | 22% |
| Mon, Sep 14 | Samsung Galaxy A31 | AU$499 | AU$399 | 20% |
| Mon, Sep 14 | Joseph Joseph Index chopping board | AU$82 | AU$49 | 40% |
| Tue, Sep 15 | Ecovacs Deebot N79T | AU$279 | AU$149 | 47% |
| Wed, Sep 16 | Apple AirPods Pro | AU$375 | AU$249 | 33% |
| Wed, Sep 16 | Whitley Neill Blood Orange Vodka 700ml | AU$59.99 | AU$39 | 35% |
| Thu, Sep 17 | Fitbit Charge 4 | AU$249 | AU$149 | 40% |
| Thu, Sep 17 | Mixed Australian red wine (12) | AU$85 | AU$49 | 42% |
| Fri, Sep 18 | Apple Watch 3 | AU$369 | AU$279 | 24% |
| Fri, Sep 18 | Ring Door View Cam | AU$199 | AU$119 | 40% |
| Sat, Sep 19 | Fisher Price smarTrike Toddler 3-in-1 bike | AU$214.99 | AU$119 | 44% |
| Mon, Sep 21 | Beats Powerbeats Pro | AU$323 | AU$249 | 23% |
| Mon, Sep 21 | Pre-order: Cyberpunk 2077 (PS4) | AU$109.95 | AU$65 | 41% |