There's never been a better time to be on the hunt for iPhone XR deals now the new iPhone SE has supplanted it as the budget iPhone of choice for many. Both retailers and carriers are jostling to bring the most competitive prices this week, and there's plenty of discounts available right now - the best of which we've rounded up just below.
The iPhone XR features a 6.1-inch Super Retina OLED display and offers a 64GB and 128GB storage option. The 2018 iPhone packs the powerful A12 Bionic chip and includes an impressive 12MP camera and 4K video recording. The XR also offers Face ID, wireless charging and provides up to 11 hours of battery life.

Touted as Apple's "affordable" handset, the iPhone XR had an original starting price of $749 for the base 64GB model and $50 more for the 128GB edition. You can now score an even better deal with the 64GB version on sale for $499 and the 128GB edition on sale for $549. All of the carriers are offering different promotions with your purchase of the iPhone XR which allows you to save even more.

We've listed all of the buying options below, whether you want to buy an iPhone XR from a mobile carrier on a contract or purchase it unlocked from a retailer, we've rounded up the best iPhone XR deals and contracts that are currently available.
You might also want to check out the best iPhone XR cases (opens in new tab).
iPhone XR deals from US carriers: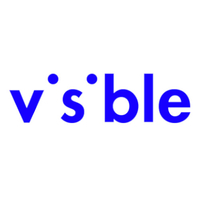 (opens in new tab)
Apple iPhone XR (pre-owned): $150 giftcard with switch at Visible (opens in new tab)
Visible are throwing in some freebies right now for every customer who switches over to their excellent prepaid unlimited plan. You'll get a $150 online gift card with every iPhone XR right now - albeit pre-owned. If you were thinking of making the switch either way this is a good way to bag yourself some freebies and get a cheap iPhone in good condition.
You can learn more about the Apple phone with our iPhone XR review.