While we might still be a short time away from Amazon's highest-profile sales event, Prime Day, bargain hunters could be set to land an early gift in the coming weeks if we see the return of Amazon's Big Smile sale – which first debuted a little under a year ago in April 2022. Given this previous timing, we're hoping and expecting that we could see a return of the sale before the end of April 2023.
Last year, we saw Amazon's Big Smile twice – first in April and then in October. That helps to give us some idea of what we can hope to expect for the event if we do see it arrive again in the weeks to come. In particular, if any upcoming Big Smile event is similar to those we've seen previously, all the best bargains will be available to everyone – not just Prime members.
Signing up for a Prime membership still has its benefits, though, such as free, faster shipping for a wide variety of items the retail giant has to offer. Amazon also offers a 30-day free trial for Prime (opens in new tab) to new members, which means a full month of Prime try-before-you-buy to see the benefits for yourself.
With the potential of a return for the Big Smile sale on the horizon, we've put together a handy guide below to help you get to know the event and what you can hope to expect before anything officially kicks off.
Top 5 deals from the last Amazon Big Smile Sale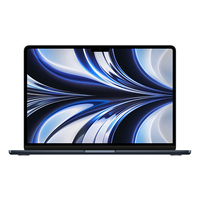 (opens in new tab)
Apple MacBook Air 13-inch (2022) | M2 / 8GB RAM / 256GB SSD | AU$1,899 AU$1,709 (save AU$190)
Apple's MacBooks never go out of style, so any opportunities to save on one of the top Apple laptops is welcome, even if the discount is relatively minor like the 10% saving we saw in October's Amazon Big Smile Sale.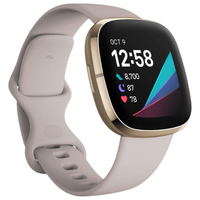 (opens in new tab)
Fitbit Sense | AU$449 AU$224 (save AU$225)
At the time of October's Big Smile sale, this was one of the lowest prices we had seen for the Fitbit Sense with a 50% saving in the mix. Given that the Fitbit Sense remains one of the best smartwatches money can buy, this bargain was very welcome indeed.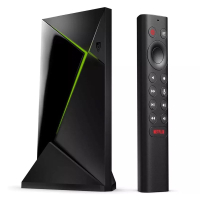 (opens in new tab)
Nvidia Shield TV Pro 4K | AU$349 AU$249 (save AU$100)
Coming in at a price only one dollar more expensive than the lowest price we'd seen for the Nvidia Shield TV Pro, this was certainly an eye-catching deal on a powerful streaming device that allows you to stream high-spec PC gaming directly to your TV, as well as 4K movies.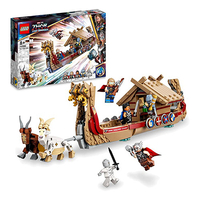 (opens in new tab)
Lego Marvel Goat Boat 76208 | AU$89.99 AU$63.20 (save AU$26.79)
Sail the seven seas? No thanks, we opted to sail the skies instead thanks to the handy deal on this epic spacefaring ship straight out of Thor: Love and Thunder.
What is the Amazon Big Smile Sale?
We first saw Amazon's Big Smile Sale emerge just under a year ago in April 2022, with this initial event running over the course of four days. When the sale emerged again in October 2022, the event's duration was bumped up to a full seven days of bargains for deal-hungry punters to feast on.
Interestingly, October's event was timed for Aussies to coincide with a two-day sales event, known as the Prime Early Access Sale, in the UK and US – an event which some referred to as 'Prime Day 2.0'.
It isn't exactly clear why Australia received this different sale, but certainly seven days of bargains is better than two so we're not complaining!
When is the Amazon Big Smile Sale?
While we have no official launch date or confirmation from Amazon Australia about a Big Smile sale for 2023, having first seen the sale emerge roughly a year ago means we could potentially see a return of the sale in the coming weeks. If or when we see the sale arrive, we'd also expect Amazon to stick with the week-long sales period it first introduced with October's event.
That doesn't necessarily guarantee that any of the savings or discounts will all last for this full week, however, as almost certainly some deals will only be available for a limited time and all savings will be subject to product availability.
This makes being prepared for the Big Smile sale, and knowing what you're hoping to find all the more valuable, so you can be as ready as possible to hit 'add to cart' on a ripper bargain as soon as you spot it.
There are always bargains to be had on Amazon, and we hand-pick some of the best tech offers on our dedicated Amazon deals page