Twitter finally figured out how to kill TweetDeck, by putting it behind a paywall
The Twitter (X) power user tool won't survive this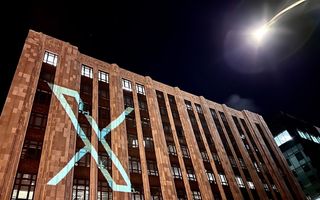 (Image credit: Twitter)
Farewell, TweetDeck, it was fun and informative while it lasted. You're going behind a paywall and will probably never be heard from again.
I've been using TweetDeck for almost as long as I've been on Twitter (now X). The multi-column social management tool had Tweet in the name, but more than a decade ago it wasn't part of Twitter and you could use it to manage social streams from LinkedIn, Facebook, MySpace(!), and even the dearly departed Google Buzz. Twitter bought the app and team in 2011 and thus launched a very long and somewhat tortured love/hate relationship with its stepchild product.
Twitter pulled it off the proprietary Adobe Air platform, made it web-based, and then mostly ignored it, only occasionally adding features but usually leaving it well out of step with all the things you could do on native Twitter.
A once-powerful tool
This actually suited most TweetDeck Users just fine. The power of TweetDeck is that you could create keyword and hashtag-based live Twitter feed columns that could let you follow specific topics on the then-very-vibrant social media platform (I mean Twitter!) or, as was often the case, use it to follow unfolding breaking news. It not only let you set up columns that followed the topic but geolocate the tweets so you weren't inadvertently pulling in global reaction tweets as opposed to some of the on-the-ground reporting coming from people using Twitter near the news site.
I used it, for instance, in 2020, when basketball legend Kobe Bryant's helicopter crashed to see not only what the latest updates were on the tragic news, but for details from people who had witnessed the crash and local law enforcement that was slowly releasing details on Twitter.
Tweetdeck was an incredibly powerful tool during these times.
Get your news elsewhere
Of course, Twitter was also one of the best news-gathering platforms on the planet, but current owner and former CEO Elon Musk has systematically dismantled that capability. When he stripped virtually all journalists of their verification, he made it that much harder to find trustworthy sources during breaking news. By doing that while simultaneously badmouthing most journalists, Musk also forced reporters and newsgathering organizations off the platform. At the very least, most deprioritized Twitter.
I did not use TweetDeck every day, especially not as I found it harder and harder to see any real news bubble up on the platform, but I was still occasionally visiting and using it. Its power was undeniable and especially important now that Musk started selling verified checks and you had to do more legwork to discover or rediscover trustworthy accounts and news sources on the platform. With TweetDeck, you could put the best accounts all in one live column.
Since Twitter never truly prioritized TweetDeck, except for that one time they created an online commercial just for Tweetdeck, I've lived with the specter of TweetDeck's death for years. What I didn't anticipate, though, was how it would finally go down.
Today, when you try to open TweetDeck, you are instantly redirected to sign up for Twitter Blue. I know, it's called X Premium, but X (Twitter) has yet to update any of the iconography or verbiage on these pages.
It doesn't really matter. No one is signing up for the $8-a-month X Premium service just to access TweetDeck.
Perhaps if the whole news and facts part of Twitter (X) weren't so damaged, some might consider it, but X, Twitter, whatever, isn't what it was. It's what Elon Musk has made of it and that, honestly, is not very much.
You might also like
Get daily insight, inspiration and deals in your inbox
Get the hottest deals available in your inbox plus news, reviews, opinion, analysis and more from the TechRadar team.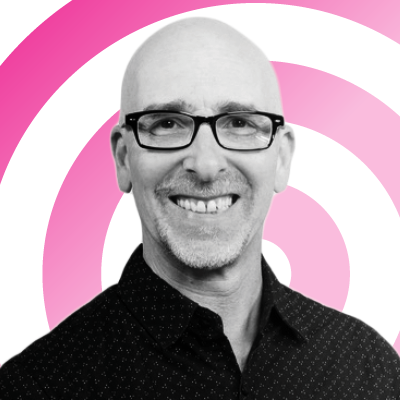 A 35-year industry veteran and award-winning journalist, Lance has covered technology since PCs were the size of suitcases and "on line" meant "waiting." He's a former Lifewire Editor-in-Chief, Mashable Editor-in-Chief, and, before that, Editor in Chief of PCMag.com and Senior Vice President of Content for Ziff Davis, Inc. He also wrote a popular, weekly tech column for Medium called The Upgrade.
Lance Ulanoff makes frequent appearances on national, international, and local news programs including Live with Kelly and Ryan, Fox News, Fox Business, the Today Show, Good Morning America, CNBC, CNN, and the BBC.