How to download Threads and claim your handle
Claim your Threads username today!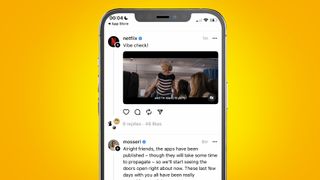 (Image credit: Future)
Meta has finally launched its much-anticipated competitor to Twitter: Threads, an Instagram app. Yes, that's the actual name; we're just going to call it Threads, obviously, but Meta hasn't been coy about the new app's built-in connection to Instagram.
Now that Threads is out in the wild, you're probably wondering how to get started - but don't worry, it's a relatively painless process and we've got the full guide for you right here.
If you're on an Android device - watch out! There appears to be a different app on the Google Play Store going under the name 'Threads Early Access', and just searching for 'Threads' won't show you Meta's app. Be sure to search for 'Instagram Threads' instead. It's unclear whether this is a wholly different in-development app or a sneaky copycat, so be mindful of what you download.
Steps for how to download Threads and claim your handle
Head to the Apple App Store or Google Play Store
Find and download 'Threads, an Instagram app'
Log in with your Instagram account
Tools and requirements
An iOS or Android device
An Instagram account
A burning distaste for Elon Musk (optional)
Step by step guide
1. How to download Threads
You can start off by opening up the Apple App Store or Google Play Store (depending on your device) and searching for 'Instagram Threads'. Once you've found the app, just hit install and boom, you've downloaded Threads.
That was easy, right? Open it up, and let's get logged in. Just be careful that you're downloading the actual Threads app from Meta if you're using the Play Store, as we mentioned above.
2. Setting up your account and claiming your handle
Unlike most other social media apps, you can't make an account for Threads. Instead, you'll need to log into Meta's latest app using your Instagram account - yes, that means you'll need to make an account for Instagram if you don't already have one, although thankfully you can do this from the Threads login page without needing to open Instagram separately.
If you do already have an account, your Instagram handle will already be 'reserved' for you to claim in Threads! Otherwise, you can set your username upon creating an account.
It's worth noting that if you make a new account, it seems Threads will instantly suspend you - don't worry though, if you run through a brief verification process, you can appeal the suspension and will (hopefully) get full access in a day or two.
Final thoughts
It's somewhat frustrating that those of us who don't already have Instagram accounts might be effectively barred from using Threads during its day-one boom, but according to Mark Zuckerberg, the new platform saw a whopping ten million downloads in just the first seven hours of availability.
That means the restrictions are likely just to give Meta a chance to relieve pressure on its servers, and also potentially comb through new arrivals in an effort to discourage bot accounts, so at least it's nothing insidious.
In any case, Instagram users should find the Threads setup process extremely smooth - you can even cherry-pick people to follow from your existing Instagram follow list, which is convenient. Will Threads be the social media app to finally topple Twitter? Only time will tell.
Get daily insight, inspiration and deals in your inbox
Get the hottest deals available in your inbox plus news, reviews, opinion, analysis and more from the TechRadar team.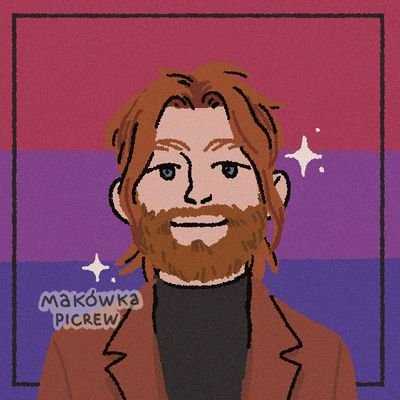 Christian is TechRadar's UK-based Computing Editor. He came to us from Maximum PC magazine, where he fell in love with computer hardware and building PCs. He was a regular fixture amongst our freelance review team before making the jump to TechRadar, and can usually be found drooling over the latest high-end graphics card or gaming laptop before looking at his bank account balance and crying.
Christian is a keen campaigner for LGBTQ+ rights and the owner of a charming rescue dog named Lucy, having adopted her after he beat cancer in 2021. She keeps him fit and healthy through a combination of face-licking and long walks, and only occasionally barks at him to demand treats when he's trying to work from home.