A sterling effort from MSI in the premium ultrabook space, the Prestige 13 Evo is a delightful little laptop that should feel right at home on the desk or in the bag of any professional. Its lightweight design, strong Intel Core processor, and range of security features make it a highly practical device, but the high entry price might be a barrier for some users.
Pros
+

Impressively thin and light

+

Solid all-rounder performance

+

Plenty of physical ports

+

Great security features
Cons
-

High entry price

-

Display is lackluster

-

Keyboard is a bit cramped
Why you can trust TechRadar We spend hours testing every product or service we review, so you can be sure you're buying the best. Find out more about how we test.
MSI Prestige 13 Evo: Two-minute review
Make no mistake: the MSI Prestige 13 Evo is a premium laptop. This almost feels like the blueprint for the best ultrabooks, a supremely lightweight but still powerful laptop with a whole host of features and a sleek, minimalist aesthetic.
Coming in either white or gunmetal gray colorways, the Prestige 13 Evo is equipped with almost everything you could want from an ultrabook; a wide variety of physical ports, a large, responsive trackpad, and a selection of useful security features.
Weighing in at just 0.99kg (2.18lbs), this laptop sits in the same weight class as the popular LG Gram, and it's even lighter than the eminently portable M2 MacBook Air. With a 13.3-inch display and a thickness of just 1.7cm, it's phenomenally easy to pick the Prestige 13 Evo up and take it wherever you go - in fact, the AC adapter is also very lightweight, but you won't need to bring that everywhere since this ultrabook also offers some impressive battery life.
My immediate comparison point for any compact ultrabook like this is the Dell XPS 13, which has long sat among the best laptops out there. MSI's laptop is actually a bit closer in price to the XPS 13 Plus, which I recently reviewed - and I think it just about edges out Dell's competitor thanks to slightly better average performance and a more practical physical design.
The 13th-gen Intel Core CPU at the heart of this laptop more than pulls its weight, giving you the option of some light gaming and creative work alongside the usual productivity tasks we test for on ultrabooks. I was impressed by the smooth, responsive user experience and generally strong performance in our benchmarking suite - more on that later.
While the stripped-down appearance might not appeal to everyone (the XPS 13 Plus certainly has this one beat purely in terms of aesthetics), it's function over form here; and I personally like the straightforward design choices made by MSI.
If I had to level some criticisms at the MSI Prestige 13 Evo, they'd probably focus on the pricing. At $1,499 (£1,399.99, about AU$2,350) with apparently only one configuration available (though the baseline specs vary a bit between regions), it's undeniably expensive, matching the XPS 13 Plus model I reviewed. At this price point, the Prestige's relatively run-of-the-mill FHD+ display pales a bit in comparison to the 3.5K OLED screen of the Plus - and I mean pales in a literal sense, since it simply can't match the OLED's brightness and rich color density.
Other than the somewhat lackluster display, though, I have very little to dislike here; MSI has knocked it out of the park with this one, and I almost wish I could keep the Prestige 13 Evo forever - my own daily laptop is starting to look a little tired...
MSI Prestige 13 Evo: Price & availability
How much does it cost? $1,499.99 / £1,399.99 / about AU$2,350
When is it available? Available now
Where can you get it? Available in the US and UK, no official Australian release yet
MSI's pricing can be somewhat arcane at the best of times, but I've done my best to work this one out for you. There appears to be only one standard model of the MSI Prestige 13 Evo available in western territories, but it's not quite identical across every region.
It looks like my review unit is a UK-only model, but the only significant difference here is that it uses 16GB of DDR5 memory instead of the 32GB found by default in the US-spec version. I've only listed the review model's specs below, but bear in mind that you'll be getting some extra RAM if you buy this laptop in the States.
Since MSI doesn't maintain its own storefronts in the US and UK, you'll need to purchase the Prestige 13 Evo from a reseller like Amazon - for any British readers, you should absolutely check out this deal at Scan.co.uk, which puts the laptop down to just £779.99, a frankly ridiculous deal. Over in the US, the 32GB version is mildly discounted to $1,299.99 at Amazon at the time of writing.
There doesn't appear to be any immediate availability in Australia, so my commiserations go out to our friends down under - your only option will be to import one.
MSI Prestige 13 Evo: Specs
As I noted above, our review unit appears to be UK-only; you can't buy the 32GB version here, and I couldn't find the 16GB model for sale anywhere in the US. I've listed the UK spec below, but other than the RAM, it's identical to the US model in every way.
The Intel Core i7-1360P processor has become a staple of many premium ultrabooks recently, and you get plenty of high-speed storage thanks to the 1TB M.2 SSD. Wi-Fi 6E and Bluetooth 5.3 ensure you're getting the best in wireless connectivity too. Barring the middling display, this is a solid selection of specs.
Swipe to scroll horizontally
These are the specs for the MSI Prestige 13 Evo

| Component | Review unit |
| --- | --- |
| Price | $1,499.99 / £1,399.99 / about AU$2,350 |
| CPU | Intel Core i7-1360P |
| GPU | Intel Iris Xe Graphics |
| RAM | 16GB / 32GB LPDDR5 |
| Storage | 1TB PCIe NVMe SSD |
| Screen | 13.3-inch FHD+ (1920x1200), 16:10, IPS, non-touch |
| Ports | 2x USB-C with Thunderbolt 4, 1x USB-A 3.2, 1x microSD, 1x HDMI 2.1, 1x 3.5mm combi audio jack |
| Wireless | Wi-Fi 6E, Bluetooth 5.3 |
| Camera | 1080p 30fps webcam, IR cam |
| Weight | 0.99 kg (2.18lbs) |
| Dimensions | 29.9 x 21.0 x 1.7 cm |
MSI Prestige 13 Evo: Design
Minimalist exterior
Lots of ports and security features
Display really should be a bit better
As far as ultrabooks go, the MSI Prestige 13 Evo isn't particularly exciting - but that's not to say it's bad. The design is straightforward, with a robust screen hinge that gently angles the keyboard towards you when opened and a large touchpad at the bottom.
The exterior construction is plastic (to further serve the goal of reducing the overall weight) but thankfully it doesn't feel cheap, with sturdy rubber feet and minimal flex in the casing when you press firmly on the keyboards.
Speaking of the keyboard - it's a little cramped for my liking, with the bottom-right keys in particularly feeling a tad squished together, but I'm conscious that I have pretty large hands (I'm 6'3", if you were wondering) and most users probably won't have any trouble typing on the Prestige 13 Evo. My partner - who has regular-sized hands - tried it out, and reported no problems with the keyboard. The keys themselves have a good amount of travel and the touchpad feels firm and responsive.
I mentioned higher up that the display here is sub-par. For the avoidance of doubt, I don't mean it's a poor-quality display exactly, because the maximum brightness and color reproduction are more or less what I'd expect from an IPS panel at this resolution. The anti-glare coating works fine in well-lit environments and I definitely do like the 16:10 aspect ratio, which gives you more screen space for scrolling and the esoteric 1200p resolution.
My beef is more with the fact that if I spend this much on a laptop, I'd expect a slightly better display. Plenty of ultrabooks at this price point offer either higher-resolution screens or superior panel types like OLED or AMOLED; with its bog-standard 60Hz refresh rate and middling contrast, this one failed to impress me even if it was fine in practice for everyday work.
At least the screen bezels are pleasingly thin - with just enough room along the top for a 1080p webcam, something that I did lampoon the Dell XPS 13 Plus for lacking in that review. At this price point, 720p just doesn't cut it. The microphone array and dual speakers are also good, if not mind-blowing.
Mediocre screen aside, the Prestige 13 Evo excels in virtually every other area when it comes to design. MSI has pleasingly declined to worship at the altar of the MacBook and instead opted for a wide range of physical ports: no USB hub required here, as we've got two Thunderbolt 4 USB-C ports, one conventional USB-A, HDMI video out, a microSD card reader (an increasingly rare inclusion on ultrabooks) and of course the humble 3.5mm audio jack.
The only thing missing here is an Ethernet port, but that shouldn't be necessary thanks to best-in-class WiFi 6E and the latest Bluetooth 5.3 for wireless connectivity. Wired internet is mostly reserved for gaming laptops these days, anyway.
Lastly, the Prestige 13 Evo rounds out its feature set with a selection of excellent privacy and security add-ons. We've got a fingerprint scanner built into the power button, an IR camera for facial recognition logins via Windows Hello, and dedicated buttons for shutting off your webcam and microphone - backed up by a physical shutter you can slide over the webcam itself for maximum digital privacy.
These features will best serve professional users who use their laptops to handle potentially sensitive data, but shouldn't be overlooked by less security-focused users; the speedy convenience of Windows Hello is always good.
MSI Prestige 13 Evo: Performance
Intel Core i7-1360P is strong
Slightly outperforms some rivals with similar specs
Light gaming definitely an option here
MSI Prestige 13 Evo: Laptop benchmarks
Here's how the MSI Prestige 13 Evo performed in our suite of benchmark tests:
3DMark Night Raid: 18,320; Fire Strike: 5,419; Time Spy: 1,772
GeekBench 6: 2,458 (single-core); 9,643 (multi-core)
25GB File Copy: 1,659MBps
Handbrake 1.6: 10m 41s
CrossMark: Overall: 1,665; Productivity: 1,617; Creativity: 1,746; Responsiveness: 1,577
Sid Meier's Civilization VI: Gathering Storm (1080p, High): 37.9fps; (1080p, Low): 54.2fps
Web Surfing (Battery Informant): 12 hrs 3 mins
I was thoroughly impressed with the performance of the MSI Prestige 13 Evo - even though I've seen the same Intel Core i7-1360P CPU powering other laptops I've reviewed.
Here, the processor seems to be operating at its maximum potential: I saw strong performance across the board in both synthetic benchmarks and practical tests, with the processor even managing to offer some entry-level gaming capabilities in Civilization VI and Valorant - both relatively undemanding titles in terms of hardware requirements, but still great games.
General use is speedy and lag-free; I could open a dozen tabs in Google Chrome with Steam and Spotify running in the background and didn't experience any slowdown whatsoever.
In synthetic benchmarks like GeekBench 6, the i7-1360P demonstrated excellent single-core performance and solid multi-core results, putting it head and shoulders above its 12th-generation Intel counterparts. The SSD is also relatively speedy at about 1.65GB/s - not the fastest laptop drive I've ever seen, but quick enough to make moving files around a breeze.
It's probably worth noting that the 32GB version available in the US might benefit from its larger memory in certain RAM-intensive workloads, so if you're aiming to do stuff like code compiling, that might be a good pick over ultrabooks with the standard 8GB or 16GB of memory.
Naturally, the lack of a dedicated graphics card means you won't be doing any high-end gaming or 4K video editing tasks on this laptop, but that's fine - it's a small sacrifice to make for the incredibly thin-and-light design.
Thermal performance is also excellent here; the Prestive 13 Evo has a large perforated section on the underside for venting excess heat, and the interior thermal solution clearly works well - it barely even got warm throughout our testing process.
MSI Prestige 13 Evo: Battery
Solid battery life, not quite best-in-class
More than 10 hours of regular use
Compact charger
Battery life is a make-or-break area for many ultrabooks, but thankfully the Prestige 13 Evo delivers. You can get more than 10 hours of everyday use on a single charge, and using features like Windows 11's built-in battery saver mode can let you stretch that time even further.
The battery does drain a little faster if you're doing anything more demanding - for example, playing videos at maximum brightness with the speakers turned up - but overall I was very pleased with the longevity of this ultrabook. It doesn't quite match up to Apple's MacBooks, but it's at least in the same ballpark as the M1 MacBook Air.
The bundled AC adapter is relatively compact too, connecting via USB-C. Strangely, the Prestige 13 Evo also has a proprietary power connector, which was compatible with a different MSI laptop charger I had lying around. With the EU aiming to make USB-C the standard for charging our devices, that sort of port will soon be a distant memory.
Should you buy the MSI Prestige 13 Evo?
Swipe to scroll horizontally
MSI Prestige 13 Evo

| Attributes | Notes | Rating |
| --- | --- | --- |
| Price | It's obviously not cheap, but it is competitively priced - and there are already some great deals going on. | 4 / 5 |
| Specs | A solid one-note configuration that offers almost everything you'd need from a compact ultrabook. | 4.5 / 5 |
| Design | Tiny and straightforward, the Prestige 13 Evo is more about function than form - in a good way. | 4.5 / 5 |
| Performance | Strong all-rounder performance makes this worthy of standing among the very best ultrabooks. | 5 / 5 |
| Battery | All-day battery life is a must for ultrabooks, and the Prestige 13 Evo delivers - but why no USB-C charging, MSI? | 4 / 5 |
| Average rating | The MSI Prestige 13 Evo is a sterling ultrabook that I'd recommend to just about anyone. | 4.4 / 5 |
Buy it if...
You want solid Windows performance
Barring the powerful M-series silicon found in Apple's MacBook Air, this is some of the best performance you can get from a compact ultrabook - good job putting Intel's 1360P to work, MSI.
You don't want to use a USB hub
If laptop makers could stop removing everything except USB-C ports from their devices, I'd be very grateful. The port selection on offer here is strong, with HDMI output for connecting a second display being particularly welcome.
You want something ultra-portable
With its compact size and impressively low total weight, the MSI Prestige 13 Evo is the perfect laptop to take with you on public transport or to a friend's house.
Don't buy it if...
You want a great display
While it's far from a complete disaster, at this price point I was really hoping to see a better screen than this. The maximum brightness is good but colors look a little bit washed out compared to other laptops I've seen in the same price range.
You're a gamer
At the end of the day, a lack of discrete GPU means the MSI Prestige 13 Evo is poorly suited to serious gaming workloads - even though Intel's integrated graphics have improved a lot with the current generation of processors.
MSI Prestige 13 Evo: Also consider
Swipe to scroll horizontally
| | MSI Prestige 13 Evo | Dell XPS 13 (2022) | Lenovo Yoga 9i Gen 8 |
| --- | --- | --- | --- |
| Price: | $1,499.99 / £1,399.99 / about AU$2,350 | $1,049 / £1,004 / AU$2,299 | $1,399.99 / £1,440 / around AU$2,185 |
| CPU | Intel Core i7-1360P | Intel Core i5-1230U | Intel Core i7-1360P |
| GPU | Intel Iris Xe Graphics | Intel Iris Xe Graphics | Intel Iris Xe Graphics |
| RAM | 16GB / 32GB LPDDR5 | 16GB LPDDR5 | 16GB LPDDR5 |
| Screen | 13.3-inch FHD+ (1920x1200), 16:10, IPS, non-touch | 13.4-inch FHD+ (1920 x 1200), 60Hz, Non-Touch | 14-inch 2.8K (2880 x 1800) OLED, 60/90Hz, Touch |
| Storage | 1TB PCIe NVMe SSD | 512GB PCIe NVMe SSD | 512GB PCIe NVMe SSD |
| Ports | 2x USB-C with Thunderbolt 4, 1x USB-A 3.2, 1x microSD, 1x HDMI 2.1, 1x 3.5mm combi audio jack | 2x Thunderbolt 4 USB-C | 2x USB-C Thunderbolt 4.0, 1x USB-A 3.2, 1x USB-C 3.2 Gen 2, 1x headphone / mic combo |
| Wireless | Wi-Fi 6E, Bluetooth 5.3 | Wi-Fi 6E, Bluetooth 5.2 | Wi-Fi 6E, Bluetooth 5.1 |
| Camera | 1080p 30fps webcam, IR cam | 720p 30fps webcam | 1080P FHD RGB/IR Hybrid |
| Weight | 0.99 kg | 1.17 kg | 1.4kg |
| Dimensions | 29.9 x 21.0 x 1.7 cm | 29.5 x 19.9 x 1.4 cm | 31.8 x 23.0 x 1.5 cm |
If the MSI Prestige 13 Evo has you considering other options, here are two more laptops to consider...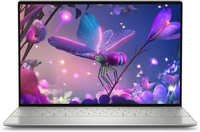 Dell XPS 13 (2022)
It's not quite as far or flashy, but if you want a cheaper Windows laptop that still looks good and offers decent performance, last year's standard XPS 13 remains an excellent choice.
Read our full Dell XPS 13 (2022) review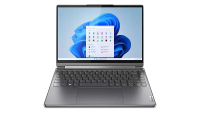 Lenovo Yoga 9i Gen 8
We said when we reviewed it that this laptop could be 'the nail in the Dell XPS coffin' - and that still rings true today. This is the best ultrabook money can buy right now, a stunning 2-in-1 laptop with an included stylus and a sleek, refined design.
Read our full Lenovo Yoga 9i Gen 8 review
How I tested the MSI Prestige 13 Evo
Replaced my everyday laptop
Tested productivity work, web browsing, gaming
Used for a full day on battery power
As usual, I swapped out my normal HP Spectre x360 for the MSI Prestige 13 Evo as my everyday work laptop, doing all my typical tasks on it - word processing, video meetings, and web browsing - for several days. I only ever charged it overnight, and didn't run into any battery-related difficulties whatsoever.
I also used it casually, taking it out into the backyard on a nice evening to watch some Netflix with my partner and on a different occasion using it to play some Into The Breach, a game I will probably always be quietly addicted to.
We pride ourselves on our independence and our rigorous review-testing process, offering long-term attention to the products we review and making sure our reviews are updated and maintained - regardless of when a device was released, if you can still buy it, it's on our radar.
First reviewed September 2023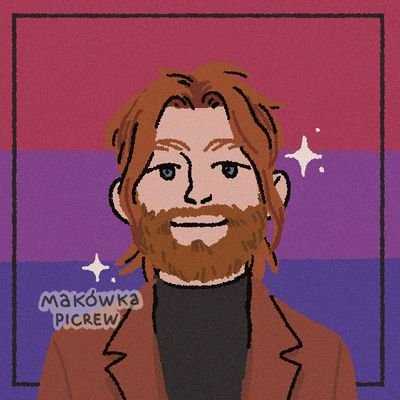 Christian is TechRadar's UK-based Computing Editor. He came to us from Maximum PC magazine, where he fell in love with computer hardware and building PCs. He was a regular fixture amongst our freelance review team before making the jump to TechRadar, and can usually be found drooling over the latest high-end graphics card or gaming laptop before looking at his bank account balance and crying.
Christian is a keen campaigner for LGBTQ+ rights and the owner of a charming rescue dog named Lucy, having adopted her after he beat cancer in 2021. She keeps him fit and healthy through a combination of face-licking and long walks, and only occasionally barks at him to demand treats when he's trying to work from home.