The iPhone 14 is fast approaching the halfway point of its reign as the latest base iPhone, having launched in September 2022 alongside the iPhone 14 Plus, iPhone 14 Pro and iPhone 14 Pro Max. So how does the iPhone 14 compare to its 2021 predecessor, the iPhone 13, and should iPhone 13 owners consider upgrading now or wait until the likely release of the iPhone 15 later this year?
We compare the two most recent base iPhone models below to give you a closer look at what's changed and what's remained the same.
Weight: 172g
Dimensions: 146.7 x 71.5 x 7.8mm
Screen size: 6.1-inch
Resolution: 1170 x 2532
CPU: A15 Bionic (w/ five-core GPU)
RAM: 6GB
Storage: 128GB / 256GB / 512GB
Rear camera: 12MP+12MP
Front camera: 12MP
Battery: 3,279mAh
The iPhone 14 is a solid all-rounder flagship, and while it's not a massive upgrade on the iPhone 13, it's still powerful enough with a strong main camera and adequate battery life.
For
Good cameras
Decent power
Quality design and build
Against
The notch remains
Last generation A15 Bionic chip
No telephoto camera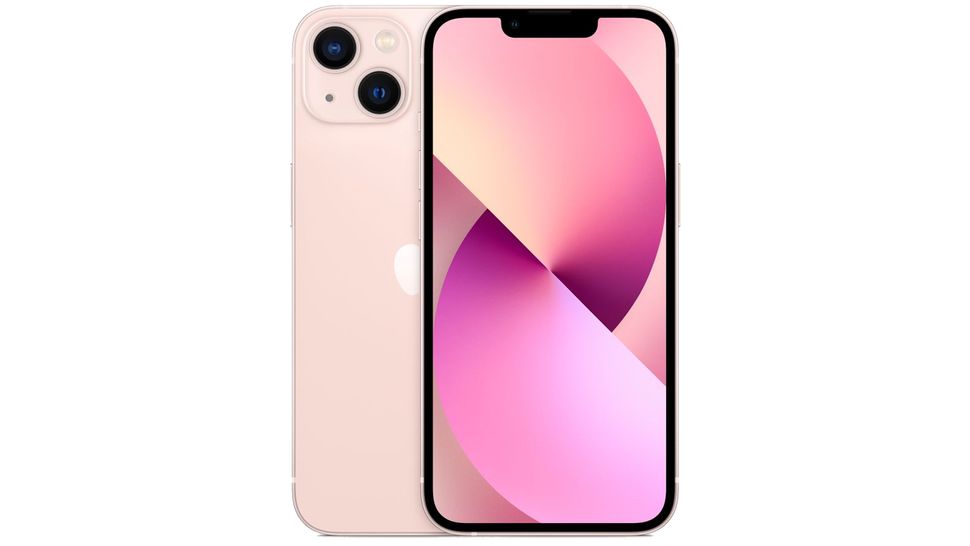 Weight: 174g
Dimensions: 146.7 x 71.5 x 7.7mm
Screen size: 6.1-inch
Resolution: 1170 x 2532
CPU: A15 Bionic (w/ four-core GPU)
RAM: 4GB
Storage: 128GB / 256GB / 512GB
Rear Camera: 12MP + 12MP
Front Camera: 12MP
Battery: 3,240mAh

The iPhone 13 is still available to buy brand new, and it packs a performance punch with the same Apple A15 processor as the iPhone 14. It does little to stand out, but is familiar and dependable nonetheless.
For
Reasonable battery life
Great design
Powerful internals
Against
Minimal design improvements
No 120Hz display
No ceramic shield on rear
iPhone 14 vs iPhone 13: price and availability
The iPhone 13 started at AU$1,349 when it launched in late 2021, but has naturally been granted a slight price cut following the iPhone 14's release to now generally be found at prices starting from AU$1,229.
The iPhone 14 meanwhile starts from AU$1,399, which is notably not only more expensive than the iPhone 13 is now but also more expensive than the 13 was at launch too. This likely won't come as any sort of surprise to anyone familiar with Apple's premium products, as it's rare if not entirely unheard of for a new Apple device to launch at a starting price less than that of its predecessor.
Both the iPhone 13 and iPhone 14 come with 128GB, 256GB and 512GB storage options, and those keen on an upgrade can consider our list of the best iPhone 14 plans in Australia to find the right telco for them.
iPhone 14 vs iPhone 13: design
While the iPhone 14 Pro and iPhone 14 Pro Max switch out the much maligned notch for a new 'Dynamic Island' cutout, the iPhone 14 and iPhone 14 Plus offer very little to distinguish themselves from their predecessors from a design point of view.
Both the iPhone 13 and iPhone 14 feature a flat display, large notch at the top of the screen, metal frame and a glass rear with a diagonal dual camera setup in the top left corner.
The iPhone 14 is very slightly thicker than the iPhone 13, likely due to the 14's marginally larger battery. Beyond this, both phones are the same height and width, with the iPhone 14 coming in at 146.7 x 71.5 x 7.8mm compared to the 13's 146.7 x 71.5 x 7.7mm.
Both handsets come with nearly identical colour options, including pink, blue, midnight (black), starlight (white) and red, with a sole exception for the iPhone 13 which can also be had in a green colourway.
And if you're wondering 'is the iPhone 14 waterproof?' you'll be pleased to know that both the iPhone 14 and iPhone 13 are IP68 rated for dust and water resistance.
iPhone 14 vs iPhone 13: display
If you were holding out hope of the 13 Pro's super-smooth 120Hz high refresh rate trickling down to the standard iPhone 14, you're out of luck.
Both the iPhone 13 and 14 share in a familiar notched 6.1-inch 60Hz OLED screen, with a resolution of 1170 x 2532, a peak HDR brightness of 1200 nits and Dolby Vision support. In both cases the screen is also protected by Apple's Ceramic Shield toughened cover glass.
iPhone 14 vs iPhone 13: cameras
On paper, both handsets sport a 12MP wide and a 12MP ultrawide lense at the rear, with the only difference between the two being a marginal one in the 12MP wide lens' aperture and pixel sizes. The iPhone 13's main camera features an aperture of f/1.6 compared to the 14's f/1.5, while the iPhone 14 offers a 1.9µm pixel size bigger than the 13's 1.7µm.
In terms of real world difference, it's likely there won't be a hugely noticeable difference between the pair, but it does make the 12MP sensor of the iPhone 14's main camera larger than that of its predecessor, with a new generation of sensor-shift OIS (optical image stabilisation) included which offers a collective 49% improvement in low light performance according to Apple.
The 2022 iPhone also showcases Apple's new Photonic Engine, which applies its existing Deep Fusion image processing and compositing into the photo capture process, meaning less compression on the colours and details in a final shot.
Selfie fans will also benefit from the first autofocus front-facing camera on an iPhone with the one found on an iPhone 14, which Apple again promises a 38% improvement to low light shots compared to the 13's selfie snapper.
iPhone 14 vs iPhone 13: specs and performance
Apple continues its very marginal upgrades for the iPhone 14 over its predecessor with the chipset it offers the latest model, with 2022's iPhone 14 offering the same A15 Bionic processor as the 13 does.
The A15 was introduced with the iPhone 13 family, but it's somewhat odd for Apple to place it into its next generation of smartphone too. For those after a true performance jump, you'll have to cough up for the iPhone 14 Pro or Pro Max, which both tout Apple's new top-tier A16 Bionic chip.
The only minor difference of note between the iPhone 13 and 14 (especially for keen mobile gamers) is that the iPhone 14 using the five-core GPU version of the A15 that was previously exclusive to the iPhone 13 Pro models. The standard iPhone 13's A15, meanwhile, features a four-core GPU.
iPhone 14 vs iPhone 13: battery
In terms of battery size, the difference between the iPhone 13 and the iPhone 14 is close to nonexistent, as the 14's battery at 3,279mAh is only 39mAh larger than the 13's 3,240mAh. In terms of battery life, Apple quotes 19 hours of local video playback from the iPhone 13 versus 20 hours on the iPhone 14, with audio playback estimates jumping from 75 hours to 100.
Does this make the iPhone 14's battery life noticeably better than the iPhone 13? If both devices are brand new, not really, but a used iPhone 13's age will inevitably means that its battery has also aged and (as is standard with Apple devices) is worse at holding juice than it once was.

Charging for the two options remain the same in terms of both speed and standard, with both models offering 20W wired charging via Lightning, up to 15W wireless charging, 7.5W reverse wireless charging and MagSafe compatibility too.
Expecting to find a charging brick in the mix with your new iPhone? Sorry, not anymore, as the iPhone (like the Samsung Galaxy S series) doesn't include one, so you'll need to buy one yourself.
iPhone 14 vs iPhone 13: takeaway
At face value, the iPhone 13 and iPhone 14 are mostly indistinguishable from each other, with the (very) minor under-the-hood changes for the iPhone 14 not being substantial enough for anyone with an iPhone 13 to consider the upgrade.

As for those looking to upgrade from an older model or outside the Apple ecosystem, the iPhone 14 is a (very) slightly better phone. With the difference in price, the iPhone 13 is arguably the better deal, but all things considered it's likely more worthwhile to hold out a little bit longer to see what 2023's iPhone 15 will bring.