Why you can trust TechRadar We spend hours testing every product or service we review, so you can be sure you're buying the best. Find out more about how we test.
The Samsung Galaxy S4 Active rocks up with Android 4.2.2 Jelly Bean on board, which isn't quite the latest version of Google's platform (that honour goes to Android 4.3), but it's not far off and we'd expect 4.3 to land sooner rather than later.
This being a Samsung phone however means it's not the pure Android experience, with the firm's substantial TouchWiz UI slapped on top of Google's platform which does bring some handy functions alongside a number of bloatware applications.
As we mentioned in the introduction the Galaxy S4 Active certainly has the power to run Android without issue with a beefy 1.9GHz quad-core processor and 2GB of RAM in charge of ensuring everything stays smooth.
That means general operation on the S4 Active is almost identical to the that of the Galaxy S4, resulting in a slick interface with almost no lag at any point. You can zoom between homescreens, applications and browser tabs with minimum effort - even in the bath!
The physical keys below the screen do slow you down from time to time as they're not quite as responsive as the set up on the stock Galaxy S4, but it's not a huge issue.
The 5-inch display ensures everything looks glorious, although thanks to the TFT screen technology colours aren't quite as vibrant when compared to the Super AMOLED offering on the S4 - but there's very little to pick between the two.
With a full HD resolution images and text are just as sharp and you'll be more than happy with the S4 Active on the visual side of things as it's right up there with the best of them.
Hit the power/lock key on the side to access the lock screen and you'll note the "inspired by nature" water ripple effect on the Galaxy S3 has been replaced by a bead of light.
This light source will follow your finger round the screen when you hover it a few millimetres above the display.
While it may be a pointless feature there's no denying it makes for a fun little game. How far away can you get your finger and have the S4 Active still register it? Can you move your finger faster than the phone can cope with? Hours of fun.
Dive into the settings can you can choose whether to have app shortcuts at the bottom of the lock screen and decide if you want the "Life Companion" text to stay or go - you can edit this to say whatever you like. It's all a great deal of fun.
If you've used a device such as the Nexus 4 or Nexus 7 then you'll know that you can swipe sideways on the lock screen to access over lock screen widgets and apps on stock Android.
You can also do this on the Galaxy S4 Active, but you'll need to head into settings again and check the multiple widgets box.
Swipe you're finger across the screen and the solar glare signals the unlocking process has been successful, turfing you onto the homescreen.
Now if you've used an Android phone before, and especially a Samsung one, then everything is as you'd expect. There are a multitude of screens for you to flick through, where you can add, remove and edit apps and widgets to your hearts content.
Pinch on any homescreen and you'll see an overview of all of them. You can have up to seven in total, but you can delete extra ones if you want.
Hold down on any free space on a homescreen and you'll be able to add apps, widgets and folders as well as change the desktop background - allowing you to personalise your Galaxy S4 Active.
The stock Android multi-tasking menu is present on the S4 Active, just hold down the home key to get it up on screen.
While the column of app thumbnails which you swipe sideways to close remain the same, Samsung has added three on screen buttons at the base of the display - quick links to the task manager and Google Now as well as a "close all" option which we found rather handy.
There's another way to access Google Now too, by holding down the menu key below the display on the S4 Active. This is much quicker than having to dive into the multitasking page.
Google Now is Android's answer to Apple's Siri personal assistant which offers up various bits of information such as the weather for your current location and transport details home.
It can be handy at times and if you let it snoop through your emails then it can pull up some cool related content about flights and what not - although its spooky accuracy about your life and location may put some people off using it.
If you fancy a slightly more Siri-like conversation with the Galaxy S4 Active double tap the home button to launch S Voice - Samsung's answer to the Cupertino based firm's assistant.
You can then ask various things such as "call X", "send a text to Y", "what's the weather like?", "open calculator" and while we didn't find that the Galaxy S4 Active had any issues understanding us, it did take a good five to 10 seconds to process each request.
This delay meant that a lot of the time it was quicker to actually perform the action with our fingers, making the inclusion of S Voice a little pointless, although there's obvious advantages when it comes to driving and other hands free activities.
The trusty Android notification bar is present and correct, but it hasn't escaped Samsung's TouchWiz overlay on the Galaxy S4 Active with handy quick settings and a brightness bar included.
You can customise the quick settings you have displayed and while only five appear on screen at once you can slide sideways to scroll through more - there are 21 quick settings in total for you to choose from.
To edit which quick settings you have in the notification bar hit the button in the top right of the screen to view the ones currently on show and then tap the pencil icon at the top of the screen to drag and drop the various settings in and out of the bar.
It's a simple process and allows you to have your most used functions front and centre, although this is something which will appeal more to the power users out there.
Samsung has also played around with the Android settings menu in its latest version of TouchWiz, dividing it up into manageable tabs: connections, my device, accounts and more.
This makes it easier for users who are not so familiar with the Android interface, but those who have spent some time using other devices running the same OS you may be a little thrown at first.
While it took us a while to find a couple of things it didn't take us that long to get our heads round it all.
The slowness of S Voice was the only real lag we experienced on the S4 Active and in general it performs impressively and there's very little to difference between it and the S4 in terms of day to day performance.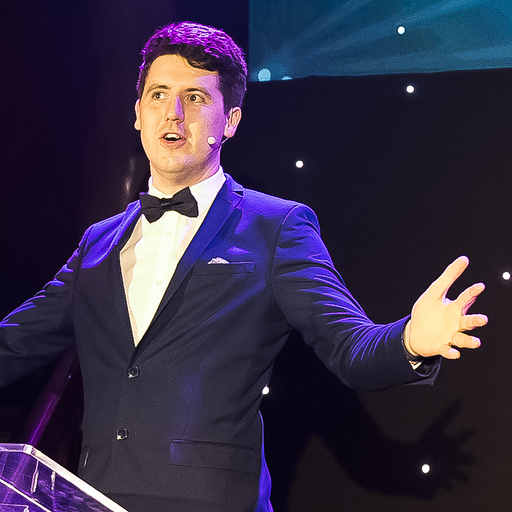 John joined TechRadar over a decade ago as Staff Writer for Phones, and over the years has built up a vast knowledge of the tech industry. He's interviewed CEOs from some of the world's biggest tech firms, visited their HQs and has appeared on live TV and radio, including Sky News, BBC News, BBC World News, Al Jazeera, LBC and BBC Radio 4. Originally specializing in phones, tablets and wearables, John is now TechRadar's resident automotive expert, reviewing the latest and greatest EVs and PHEVs on the market. John also looks after the day-to-day running of the site.