If you use a Windows system then you're an attractive target for hackers simply because it's the world's most popular PC operating system. The antivirus situation on Windows has improved dramatically over the last few years, but the sheer number of users mean it is still under threat - that's where getting the best Windows 10 antivirus comes in.
Yep, we're afraid that the reality remains that you still need a regularly updated Windows antivirus package to keep you safe from the latest threats. That's because the bad guys are constantly looking for new ways to access your data and control your system.
From ransomware to fileless attacks and blended malware, there are plenty of threats out there - some you'll know the names of, other's you'll never even heard of - no matter how careful you are online.
So which are the best virus protecting products for Windows 10 you can get right now, and is Windows Defender sufficient to keep you safe these days? Find out with TechRadar's guide to the best Windows 10 antivirus.
Want more protection? Download the best VPN too
Top 8 best Windows 10 antivirus in 2021
Bitdefender Antivirus Plus delivers excellent antivirus for Windows 10 PCs, regularly being the top performer with independent antivirus testing labs. One of those big-name labs, AV-Test, gave Bitdefender a 100% protection rating in its most recent test (only a few false positives – errant detections of malware – stopped it from getting full-marks all-round). AV-Comparatives also ranked Bitdefender highly, and in its summary report for 2020, gave the antivirus an 'outstanding product award' (as Bitdefender scored an 'Advanced+' rating across all seven tests during 2020).
As well as this superb core antivirus engine, you get very capable anti-ransomware protection, and Bitdefender Antivirus Plus is one of the best products out there when it comes to blocking malicious websites on Windows machines.
The package delivers a range of other features, including Safepay – a well-designed and fully secure browser with which you can carry out sensitive tasks like online banking – plus a password manager, vulnerability scanner, and a Wi-Fi Security Advisor which evaluates any wireless networks you use, rating them for security.
While it's easy-to-use for beginners, Antivirus Plus also offers some nifty more in-depth settings, like being able to set up profiles to, for example, keep any background activity to a minimum when you're on a laptop using battery power. In the past, Bitdefender has been a bit more resource-hungry than some antivirus apps, but these days, it runs with far less impact on system performance, another useful improvement.
To sum up, this is a well-featured package with some very smart touches, and the icing on the malware-busting cake is that it's good value for money, particularly considering everything you get here.
For those who want more features still, there's also a top-end package, Bitdefender Total Security, which is worth considering, adding functionality like PC maintenance tools (and bonus mobile apps that could come in handy). With discounts, this flagship product can work out as not much more expensive than Bitdefender Antivirus Plus, so could be well worth a shot for some users.
Get Bitdefender Antivirus Plus with 50% off
Get Bitdefender Antivirus Plus with 50% off
Great news! You can currently score 50% off our #1 rated antivirus. It's a special software treat for TechRadar readers. It means that fantastic virus protection for your PC is now even more affordable - check out the exact pricing in your locale below, or head to Bitdefender's US site if your country isn't listed:
Norton AntiVirus Plus just gives you coverage for one device, but if you only have a single Windows 10 PC which needs protecting from online threats, then it's a sterling option for many good reasons.
The core malware protection provided is among the best in the business, alongside the likes of Bitdefender, and offers a novel touch for more tech-savvy types in the form of the Norton Insight tool. This gauges the reputation of any given file on your system, and may help to pinpoint more obscure threats.
Furthermore, on the web, Norton AntiVirus Plus does a great job of blocking malicious sites, and you also get an 'intelligent' firewall which keeps you well-informed on any potential risks to your computer.
Bonus features include a password manager, useful PC maintenance and performance monitoring utilities, and a backup tool, which is an unusual inclusion for an entry-level antivirus (while it's limited to 2GB of online space, it can also be configured to back up files locally).
While Norton's interface is a little odd and quirky, and it's a bit heavier in terms of system resource usage than the average antivirus app, Norton AntiVirus Plus undoubtedly remains a great choice for those who simply want to protect their own Windows 10 PC and no other devices. If you do want to cover more devices, look at Norton 360 Deluxe which defends up to five pieces of hardware, and delivers further security benefits including an integrated VPN.
---
Trend Micro's entry-level Windows 10 antivirus is another product which is designed for a single PC (indeed, this baseline package is Windows-only, although there's a separate app for Macs – and coverage for multiple devices via a flagship security suite, which we'll come back to).
One of the major strengths of Trend Micro Antivirus Plus is that it puts an emphasis on making things easy for novice PC users. This is an antivirus app you can simply install and then forget it's there, letting it work away in the background keeping the computer safe, with no need to tweak or configure anything much. But while this is a great choice for the less tech-savvy, more demanding users will probably want to steer away due to the lack of configurability and options available.
This product also benefits from a good quality antivirus engine, with Trend Micro being rated highly by the independent test labs. That said, one slight weakness is more false positives, or errant detections of malware, occurring compared to the average antivirus.
Antivirus+ also delivers strong ransomware protection, with a dedicated Folder Shield that could help block even undiscovered ransomware trying to compromise your PC.
While Trend Micro Antivirus+ does weigh a little heavier in resource usage compared to some rivals, overall it's a high-quality antivirus package. True, it's not loaded with features, but you do get impressive URL filtering, plus a Pay Guard feature to keep your online banking secure.
Those wanting more features and coverage across multiple devices (or different platforms) should look at Trend Micro Maximum Security, which supports up to 10 devices (Windows, Mac, Android or iOS), adding a secure file vault and password manager into the mix.
---
Kaspersky is another veteran of the security world and, while the company hasn't made many changes to Kaspersky Anti-Virus in the past couple of years, it didn't really need to. That said, some useful honing and tweaking has been applied with the 2021 version, including new performance options which minimize battery drain when running on a laptop, slimming down the Windows 10 antivirus app's system impact even further - Kaspersky is a very streamlined program already.
This isn't just a lean antivirus, but a mean one when it comes to combating malware. Kaspersky is highly rated by the independent test labs, recently proving itself by scooping a 'Product of the Year' award for 2020 from AV-Comparatives. It offers a good amount of flexibility when it comes to configuring virus scans, too, with a System Watcher module that allows Kaspersky to pick up undiscovered threats like fresh ransomware.
All the main pillars of Kaspersky Anti-Virus are rock-solid in terms of keeping your PC safe, then, although the program's extra features aren't as good as you'll find with some rivals. There are some passably useful bits and bobs like a vulnerability scanner and privacy cleaner, but some of the wizards provided are a bit feeble.
In short, don't expect much over and above the anti-malware protection that Kaspersky delivers – but that core protection is unwaveringly solid. For more features, you can always push the boat out to buy Kaspersky Total Security, a suite which provides a fully-fledged system of parental controls and a password manager, among other goodies, at a reasonable price.
---
Avira antivirus is engineered in Germany, which immediately makes it feel like a trustworthy option. But it really has the goods to back that up, attracting plaudits from independent testing labs that have rated it highly for its pure virus protection.
Outside that, we like how easy Avira Antivirus Pro is to install and subsequently use. You won't feel all at sea here, wondering how to set up scans and shields. This software is a doddle to operate.
Now you might read that and consider it as a slight negative. If it's that simple to use, does that mean it doesn't have all the bells and whistles seen elsewhere? Well, it's true – Avira's entry-level plan certainly isn't as feature-fuelled as the likes of Bitdefender and Norton.
But if you're just after a trusted antivirus that's a step up from a free program, then Avira is well up to the task. Especially when you check out the exclusive price that you can currently get as a TechRadar reader - a whole year for less than $10/£10!
---
Avast Premium Security is a smartly presented antivirus with a neat interface, and it's highly configurable. For example, you can really customize virus scans and run them in parallel if needed.
Speaking of the core virus protection, that's also a strength, with very positive evaluations of Avast antivirus coming from the main independent test labs (albeit with a slight niggle in terms of it having a touch more system impact than average). Web protection is a strong suit, too, to keep you safe going about your daily activities online.
There are some slightly annoying attempts at upselling other Avast products which are a bit of a blot on the otherwise streamlined UI landscape. But overall this is a worthy buy with some nifty features including a file shredder, Secure Browser, and Wi-Fi monitoring to keep your home network safe.
Also of interest may be Avast Ultimate, the firm's security suite which is another product that integrates a capable (unlimited) free VPN, so if you want that extra protection on top of a robust antivirus, this is another purchasing option to mull over.
---
McAfee Total Protection, the firm's baseline antivirus, differentiates itself in a couple of ways. Firstly, Total Protection can be bought in two different flavors: one for a single Windows 10 PC, and then there's the multi-device package that gives you support for up to five devices if you need more (including Macs and mobiles).
It's also unusual in that entry-level product gives you a fully integrated Windows 10 VPN with no limitations. Now, admittedly that software is very basic, but it's still a useful inclusion, particularly given the price you're paying for an antivirus plus VPN bundle here.
McAfee Total Protection delivers the goods when it comes to features, providing a password manager, secure file deletion, and great anti-spam countermeasures, plus a few PC speedup tools. Those bargain hunters looking for a great deal will certainly find one here, but bear in mind that McAfee's core antivirus capabilities have seen somewhat mixed ratings from the independent test labs.
McAfee also produces a Total Protection Family suite which adds a laudable system of parental controls, and ups its coverage to 10 devices, which could be worth a punt for those with kids to protect online.
---
BullGuard Antivirus goes for a unique angle, targeting gamers who might fear that an antivirus could interfere with gaming sessions (or have a bit more of a system impact than it ideally should).
To this end, BullGuard's Game Booster adjusts running processes under Windows 10 to give PC games - or, indeed, other full-screen apps, more CPU grunt - aiming not just to alleviate any potential slowdown, but to actually make games run a bit faster. That's pretty nifty, and some independent testing has shown that it does indeed work.
Away from this, features are more barebones than some antivirus products, although you do get solid anti-ransomware defenses, plus robust filtering of malicious URLs, as well as a vulnerability scanner (although the latter didn't prove very useful in our testing).
While BullGuard Antivirus isn't covered by some of the major independent test labs, the app scored highly in AV-Test's latest evaluation, and we found it solid enough in our latest review.
It's certainly well worth looking at for gamers, providing they can live with the lack of other features. However, if you want more, consider BullGuard Premium Protection, the top-of-the-range suite which adds strong identity theft protection among other extras, and represents good value overall for what you're getting. BullGuard's security suites also support multiple devices (up to 15), whereas the entry-level antivirus covers one Windows 10 machine only.
Is Windows Defender good enough to secure Windows 10?
It used to be the case that Windows suffered badly from security vulnerabilities and malware attacks that only third-party Windows 10 antivirus software could protect against. However, over the years Microsoft has made a concerted effort to improve the security of Windows, not least with the inclusion of Windows Defender by default in Windows 10.
That said, in the past, Windows Defender has been regarded as a fairly poor security solution, and simply a 'better than nothing' option. That isn't true anymore, though: in fact, Windows Defender now holds its own. One independent antivirus testing lab, AV-Test, rates Microsoft's solution highly, although AV-Comparatives isn't so enthusiastic, merely giving Windows Defender a 'standard' rating for malware protection in its most recent tests.
That's still solid protection, though, and of course Windows Defender has the added advantage of being a hassle-free solution which comes already integrated with Windows 10, and it's free. If you just want basic protection which works, Defender is all you need.
However, the additional security and privacy features that other third-party antivirus apps provide can make them very attractive choices in their own right.
Your system is secure with Windows Defender, but if you want added peace of mind, it's likely worth investing in the additional protection – the top-rated antivirus engines, extra anti-ransomware capabilities and other features – that Bitdefender Antivirus Plus and the other best Windows 10 antivirus packages afford.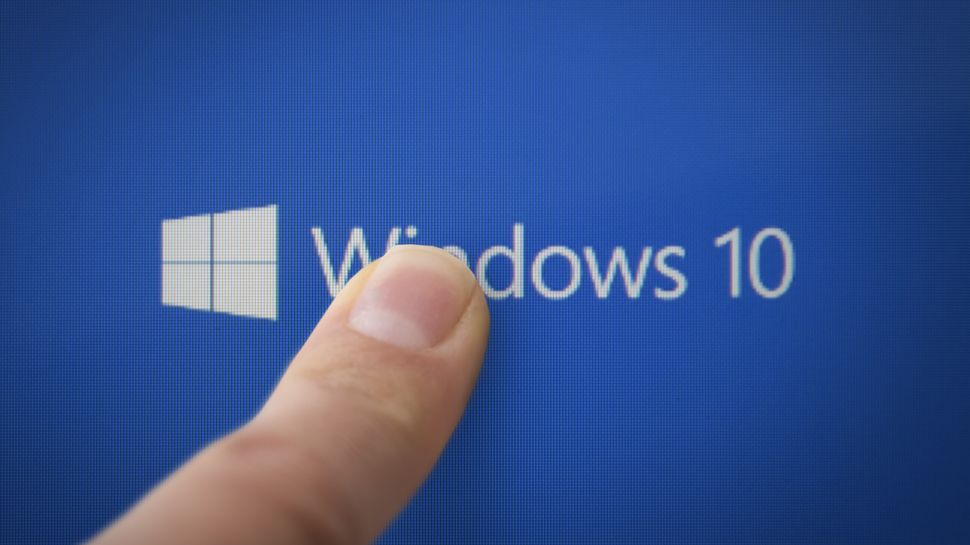 ---
Should I get free or premium antivirus?
If you're simply looking to protect your PC from viruses, trojans, and worms, then free Windows 10 antivirus from any reputable provider, will keep you protected against these.
The difference with paid-for versions is that they add additional features that aim to protect tighter security, better privacy protections, and even tune up your PC.
For example, extra security features might include ransomware protection and the ability to ensure certain files or folders are locked down against any changes by third-party programs.
For privacy protection, there might be the inclusion of a VPN which allows for more anonymous web browsing. There might also be features in paid software to kill tracking cookies and other privacy protections.
Some paid-for plans even include features such as tuning up your PC, by getting rid of junk files from temporary or cache folders, as well as fix any registry issues that might also be slowing down your PC. If you like the idea of all the whistles and bells, then you may deem it worth shelling out for a more complete internet security suite.
So, overall, if all you want is the most essential virus protection, then free software will do its job. However, if you want a wider range of malware protection, extra privacy controls, and even additional tools to help your PC run more smoothly, then paid-for anti-virus can often offer some or all of these, and more.
Having trouble with your computer? It may be valuable to know how to start Windows 10 in Safe Mode.