MacBook Air 15-inch (2023) vs MacBook Air 13-inch (2022): which should you get?
Which is better, the MacBook Air 15-inch vs MacBook Air 13-inch (2022)?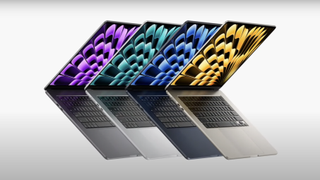 (Image credit: Apple)
During Apple's WWDC 2023 keynote, the tech giant unveiled the MacBook Air 15-inch 2023. It also revealed that this version will be powered by the M2 chip, putting it against last year's model, which was also powered by the same M2 silicon.
Thanks to this and the 15-inch model's all-around better specs, the MacBook Air 15-inch 2023 will most likely be making our list of the best MacBooks once we have a chance to review it. But right now, the question is how does this refresh hold up to the 13-inch MacBook Air (2022)? Is it worth double-dipping, or should you hold off until another model launches sometime in the future before upgrading from the 13-inch model?
Answering these questions can be tricky, especially with not much concrete information out there right now for the 15-inch model. Considering that there's a slight price difference between the two versions, that choice is even harder.
To make it easier to find out which is right for you, we've put the two head-to-head to find the advantages of both chips depending on your needs and budget.
MacBook Air 15-inch vs 13-inch: Price & availability
The starting price for the 13-inch MacBook Air (2022) model with an M2 chip and 8-core GPU was $1,199 / £1,249 / AU$1,899 when it first rolled out. The other model with a 10-core GPU started at $1,499 / £1,549 / AU$2,349. Of course, another big Apple announcement was that the 13-inch received a price drop, putting it now at $1,099 / £1,149 / AU$1,799 for the 8-core and $1,399 / £1,449 / AU$2,249, and effectively making it even more affordable.
The upcoming MacBook Air 15-inch (2023) starts at $1,299 ($1,199 for education use) / £1,399 (£1,289) / AU$2,199 for the 256GB SSD storage model and $1,499 / £1,599 / AU$$2,499 for the 512GB SSD storage model. The price difference isn't too large, keeping the Air series affordable with this refresh, but it's still a noticeable difference that needs to be considered. Is it worth the extra money for a slightly larger screen?
Availability is excellent with all these models available for purchase in many regions including the UK and Australia.
MacBook Air 15-inch vs 13-inch: Specs
The base versions of both the 13-inch and 15-inch MacBook Airs are outfitted with an M2 chip that has 100GB/s of memory bandwidth, supports up to 24GB of unified memory, an 8-core GPU that can be upgraded to a 10-core GPU, up to 2TB of SSD storage, and a 16-core Neural Engine.
They also have the same port selection: a MagSafe 3 charging port, two Thunderbolt USB-C ports, and an audio jack. The 15-inch has Thunderbolt 4, an upgrade over the 13-inch's Thunderbolt 3 ports. It's still a bit disappointing that the 15-inch version doesn't get a much-needed Ethernet port or an HDMI port, which would really help round out the laptop.
Another area that the 15-inch model is clearly superior in is its display resolution. Both have a liquid retina display with support for one billion colors, 500 nits of brightness, wide color, and True Tone technology. However, the 15-inch sports a 2880x1864 native resolution at 224 pixels per inch, while the 13-inch has a 2560x1664 native resolution.
MacBook Air 15-inch vs 13-inch: Performance
As of right now, we are unable to compare the MacBook Air 13-inch (2022) to the MacBook Air 15-inch (2023) performance-wise - at least not until we're able to get our hands on the 2023 model ourselves and run some proper benchmarks.
From what we can tell by recently revealed information from Apple, however, the 15-inch MacBook Air series is shaping up to be faster with improved performance. This would especially be a boon for those in the video editing business and could even make this a great and affordable laptop for professionals.
Both models also sport up to an 18-hour battery life, according to Apple. However, when we tested out the 13-inch model, we found that the battery lasted for a little over 16 hours. Most likely, the 15-inch model will match that same metric.
Which MacBook Air is for you?
The MacBook Airs are nearly evenly priced, so if you need a brand-new machine and haven't yet invested in the 13-inch model, the new 15-inch model would definitely be a better bet (at least at MSRP). However, if you already have a current-gen machine, even with the larger and better screen size, it's difficult to recommend the upgrade.
The M2 chips are plenty powerful on their own, already capable of performing productivity and professional editing work without breaking a sweat. We've already seen what the silicon can do with last year's version and, with better specs, this year's refresh should be even better.
For now, it might be worth waiting at least until official reviews come out. Then you can better judge whether the upgrades are worth the price of entry, especially if you already have a 13-inch MacBook Air (2022).
Sign up to receive daily breaking news, reviews, opinion, analysis, deals and more from the world of tech.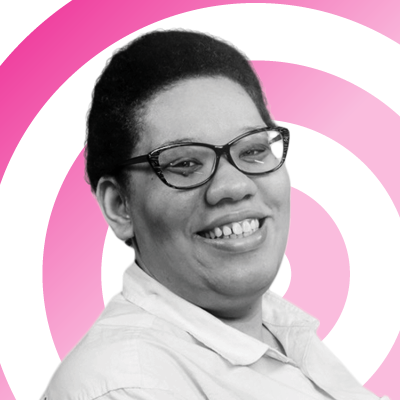 Named by the CTA as a CES 2023 Media Trailblazer, Allisa is a Computing Staff Writer who covers breaking news and rumors in the computing industry, as well as reviews, hands-on previews, featured articles, and the latest deals and trends. In her spare time you can find her chatting it up on her two podcasts, Megaten Marathon and Combo Chain, as well as playing any JRPGs she can get her hands on.