When the Sony Xperia XZ Premium hit the shelves last year, it massively impressed us with its scintillating 4K display and beguiling slow motion camera. What didn't impress us was the price, which came in only a shade under the steep Samsung Galaxy S8 prices.
Xperia XZ Premium deals got gradually cheaper in the months that followed -
probably thanks to the arrivals of the iPhone 8 and Galaxy Note 8. The only cause for concern is that there now seem to be far fewer XZ Premium deals out there. It's as if the retailers have cleared the stock room to make room for the Xperia XZ2.
For the meantime though, we can tell you that the Sony Xperia XZ Premium is a bonafide hit and a genuine step up from the XZ. So use our comparison chart to pick out your perfect deal, before the phone disappears from the shelves completely.
See also: Samsung Galaxy Note 8 deals | Samsung Galaxy S9 deals | iPhone 8 deals | Best mobile phone deals | Sony Xperia XZ2 deals | Xperia XZ Premium review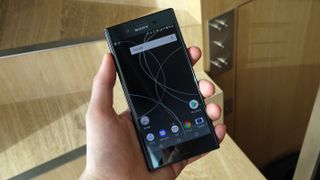 Premium isn't merely a name when it comes to Sony's expensive new flagship phone. The awesome 4K display and jaunty slow motion camera are just two great examples why the tech giant is charging top dollar for this mobile. If it's a big, fancy phone you're after, you won't be disappointed by the Xperia XZ Premium.
Read TechRadar's full Sony Xperia XZ Premium review