T-Mobile's best phones are the perfect complement to its plans. The carrier, often known as "The Un-carrier" for its frequent shifts away from the way other mobile carriers operate, has the best unlimited data plan of the big four, and it has many of the best smartphones to go along with it.
If you want the best of the best, T-Mobile has the top of the line smartphones from Samsung and Apple on offer. If you're looking for more value- or budget-friendly options, the company has phones to fit. You can also dig back into older phones to get a good deal.
Since we've reviewed many of the best phones and plenty of the budget options as well, we know which of T-Mobile's phones are worth their price. We've gone through the phones the carrier has on sale, considered the deals it's currently offering, and picked out the best phones in a variety of categories to help you find the right one for you.
Go straight there: T-Mobile phones options at T-Mobile.com
See also: The best T-Mobile plans available this month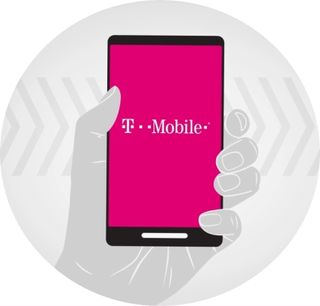 The best T-Mobile phones: Explained
In order to rank T-Mobile's best phones, we've sifted through all that the carrier offers, comparing price tags and the value offered by each phone. As with all of our reviews, we disregarded any potential personal preferences/biases for specific operating systems like Android Pie and iOS 12.
Also note that these phones can generally be purchased on an installment plan through T-Mobile, allowing you to spread out the cost over 24 or even 36 months. We'll include details on what the total amount is as well, so you know what you're really paying.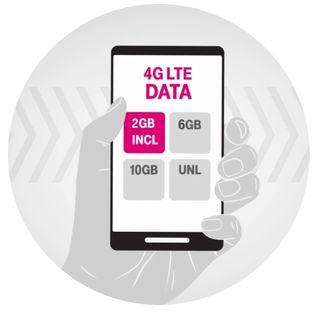 How to choose the best T-Mobile phones for you
T-Mobile has phones ranging from a few dollars a month to over $30 a month, and depending on your credit and how you want to buy a phone, you could spend as much as $1,000 at once. With good credit, you can spread the full price of most phones out over multiple years, making the monthly bill more manageable. These installment plans require a T-Mobile plan though, so if you don't intend to stay with T-Mobile for 24 to 36 months, make sure your budget is ready to pay for the full price of the phone you choose. We've included phones at all price points to help you find one that will work. Let's dive in.


The best T-Mobile phones for every budget: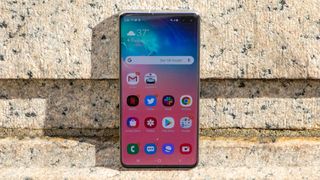 Get the best T-Mobile plan
Getting the best smartphone is only half the battle. Once you've figured out which of T-Mobile's smartphones is the best choice for you, head on over to our guide to find the best T-Mobile plan.