A few days ago we reported that Lenovo was slashing its prices in the US in preparation for Black Friday, and we're now pleased to see that a number of Lenovo products in the UK are also getting hefty price cuts – and they are available right now.
Lenovo has dropped us a line to let us know that it is knocking a huge £550 off its impressive Yoga 910 laptop, which comes with powerful components and a 4K display.
The price of a Yoga 910 with a Core i5 processor, 8GB RAM and 256GB SSD has been knocked down to £999.99, while the version with a Core i7, 8GB RAM, 512GB SSD and 4K display has had its price cut from £1,799.99 to £1,299.99.
Save up to £550 off the Lenovo Yoga 910
This powerful and stylish laptop combines excellent specs with a sleek design, and it's had huge price cuts across all configurations.View Deal
Lenovo Y700 – VR-ready desktop now under £600
If you're serious about gaming then this is an excellent desktop PC, with up to Nvidia GTX 1070 graphics cards loads of RAM and plenty of storage.View Deal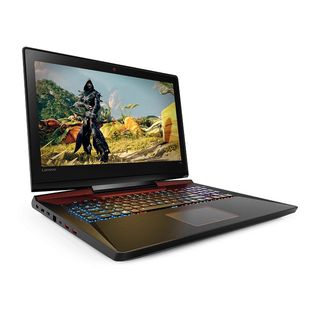 Save £300 off the Lenovo IdeaPad Y910 17
This excellent gaming laptop packs in a lot of power into a mobile form factor, including a Intel Core processor, Nvidia GeForce GTX 1070 graphics card and a lovely 17.3-inch 1080p display.View Deal
Gaming goodness
If you're looking for a gaming machine this Black Friday week, then Lenovo also has you covered, with £300 slashed from the asking price of the Lenovo IdeaPad Y910. With a 6th generation Intel Core processor, Nvidia graphics card and powerful cooling tech, it's an awesome gaming laptop that's now £1,299.99.
If desktop gaming is more to your liking, then Lenovo has a tempting deal for you, as it's cut the cost of its VR-ready Lenovo Y700 desktop by £100, bringing the price down to £599.99.
As we mentioned above, these deals are live right now, and they run until December 6 2017. For the full range of savings head to Lenovo's website to find out more.