Like most people, we're fans of the iPhone X. This ridiculously big, ridiculously powerful smartphone, launched in November 2017 to mark the 10th anniversary of the iPhone, and it was a big leap forward in technology and design for Apple. Its innovations are still present in the brand-new iPhone 11 Pro.
If you are shopping for an iPhone X, you are no doubt picking it up for those innovations - and are duly aware that it's one of the most expensive. So if you want to find the best iPhone X deal, you've come to the right place.
The phone has dropped slightly from its list price since the introduction of the iPhone 11 Pro and the iPhone XS the year before it, and we've scoured the web to find the best deals. You can save with most carriers by trading in an old phone or ease the financial burden by breaking up the price into low monthly payments.
Below, you can compare the price of the unlocked versions of the iPhone X below and also deals from your favorite carriers further down the page.
The best Black Friday iPhone X deals and prices
While you can still shop plenty of current iPhone X deals, there's also the upcoming Black Friday 2019 sale (and Cyber Monday after it) to look forward to. To help you find the best offers, we've put together a guide on how to find the best Black Friday iPhone deals. Our guide will also tell you when the starts, what prices you can expect and other models that are on sale.
The best iPhone X deals from US carriers
iPhone X for $899.99 for 64GB / $1,049.99 for 256GB at Verizon
Verizon doesn't offer any discounts off the iPhone X's current price, but you can get at least $100 when you trade in your old phone. Plus, you can break the cost up into 24 monthly payments ($37.49 for 64GB and $43.74 for 256GB).
iPhone X for $899.99 for 64GB/ $1,049.99 for 256GB at AT&T
Like Verizon, AT&T doesn't discount the iPhone X, but you can get a low monthly payment — $30 for the 64GB model or $35 for the 256GB version — with $0 upfront because the carrier has 30-month plans instead of 24 month commitments.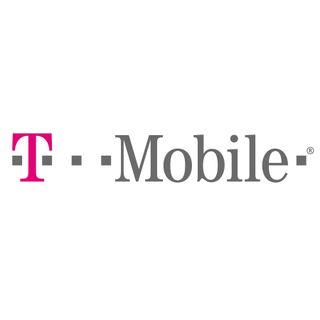 iPhone X for $899.99 for 64GB at T-Mobile
Like its competitors, T-Mobile doesn't discount Apple's flagship phone. However, it does offer low monthly payments ($30 per month), but requires $180 upfront. However, you can also get up to $300 when you trade in your old phone.
iPhone X for $899.99 for 64GB and $1,049.99 for 256GB at Sprint
Last but not least, Sprint too doesn't discount the iPhone X. You can lease either version of the phone for just $37.50 per month for 18 months, with nothing due upfront for the 64GB version and a $150 down payment required for the 256GB model. This lease is part of Sprint's iPhone Forever program, so anytime after 12 months, you can purchase the phone for the remaining balance or trade it in for a new model.
The best money-saving plans: Verizon plans | T-Mobile plans | AT&T plans | Sprint plans

iPhone X review and specs in brief
Screen size: 5.8-inches | Resolution: 1125 x 2436 | Rear camera: 12MP | Weight: 174g | OS: iOS 11 | RAM: 3GB | Storage: 64GB/256GB | External storage: No | Battery: 2716mAh
Simply stunning screen
iOS 11 is lovely to use
Wireless chargingmpty List
To state the obvious: the price!
We think that the iPhone X is the most important iPhone launched since... well, the first one! After years of incremental upgrades, Apple has pulled out all the stops for its 10th anniversary smartphone. Face ID lets you unlock your phone just by looking at it, the stunning 5.8-inch Super Retina HD display does away with the bezel almost entirely, there's wireless charging, and that's before we even get to Animojis!
Read TechRadar's full iPhone X review
Why is there an iPhone X price increase?
So, what's the deal with this price increase? The Samsung Galaxy Note 8, which sports a nearly bezel-less OLED display like the iPhone X, costs $930.
Apple's iPhone X tops this, especially because it's reportedly using Samsung's OLED screen technology. Its chief rival won't give it any deals. And so, the iPhone X costs $999.
Should you get AppleCare+ with the iPhone X?
The iPhone X doesn't automatically come with AppleCare+, but you may want it for this delicate, glass backed all-screen iPhone. It is, after all $1,000.
AppleCare+ is $199 for the iPhone X, which is more than the iPhone 8 and iPhone 8 Plus. The iPhone Upgrade Program automatically includes it, so Apple is serving up the ultimate package.
Verizon, Sprint, AT&T and T-Mobile are also offering their own protection plans with the iPhone, so be sure to shop around at the links above. Some even offer theft protection on top of the normal iPhone X screen damage replacement services.