Netflix thinks you've got surround sound – this simple trick fixes it
Make Netflix sound better with one simple setting change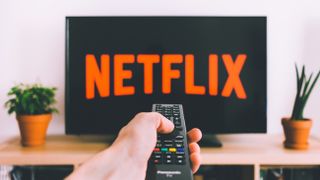 (Image credit: Daniel jakulovic / Shutterstock)
Have you ever found the sound quality of Netflix to be a little quiet or flat for your liking? Well, for some subscribers, there's a simple fix to the problem. If you have anything other than a surround sound setup, be it a 2.1 soundbar, stereo speakers or just your TV's built-in speakers, Netflix may be defaulting to a setting that will have a negative impact on the audio you're getting.
Netflix comes in a variety of sound formats, depending on which subscription plan you pay for. The streaming service's premium tier supports 4K streaming on all the best 4K TVs and Dolby Atmos sound. Meanwhile, their standard plan allows for HD streaming and up to 5.1 surround sound.
But not everyone has a surround sound system, although more of the best soundbars are able to emulate and pass through surround sound. But, if you find yourself without, the below fix could instantly improve the audio you get from Netflix.
Quick steps for how to turn off surround sound on Netflix
Start by playing a movie or show and then pause it
Select the 'Other...' option from the toolbar
Choose 'Original' instead of 'Original 5.1'
Step by step guide for how to turn off surround sound on Netflix
1. Start by playing a movie or show and then pause it
When you first start watching content on Netflix, you'll notice when you pause a movie or show that there are three options under the time bar. In this instance, 'English [Original]', 'English [Original] with subtitles' and 'Other'.
2. Select the 'Other...' option from the toolbar
Once you have selected 'Other...', this will (surprisingly) take you to other options including sound format. The sound had defaulted to English Original 5.1, despite the fact that I don't have a surround system and I am using a stereo setup instead.
3.Choose 'Original' instead of 'Original 5.1'
If you change this option to the alternative, in this case English Original, this is the setting you should use if you don't have a surround sound setup. When I changed it, I noticed a difference straight away, mainly in volume and clarity of speech. But why is that?
Final thoughts
Simply put, by changing this setting Netflix now doesn't think it's trying to send the signal to more than the available speakers. Rather than trying to fold 5.1 surround sound into two speakers, it's now aware that it just needs to send it to less speakers and in so doing, isn't having to work harder to reformat the signal. This is why the volume and clarity improved.
It is worth noting that Netflix has introduced spatial audio into the mix for some of its content to improve the sound for stereo users, so don't feel like you're missing out. Although mainly aimed at headphone users, Netflix uses a license from Sennheiser to get Dolby Atmos into smaller sound setups. It is worth noting that this feature is only available to premium plan subscribers.
However, with this bonus fix comes a problem. Once you've finished watching your content with your improved sound, you'll notice next time you go in that the sound format has defaulted back to the 5.1 surround sound. Annoyingly, there appears to be no fix for this. Some users have shared success by turning Dolby Atmos off on their TV itself. But for those without that option (myself included), it appears you'll have the pesky task of changing it each time.
Hopefully, Netflix will sort this annoying problem out in a future update, meaning once the setting is changed, it won't need to be changed again. But in the meantime, better sound is always welcome!
Get daily insight, inspiration and deals in your inbox
Get the hottest deals available in your inbox plus news, reviews, opinion, analysis and more from the TechRadar team.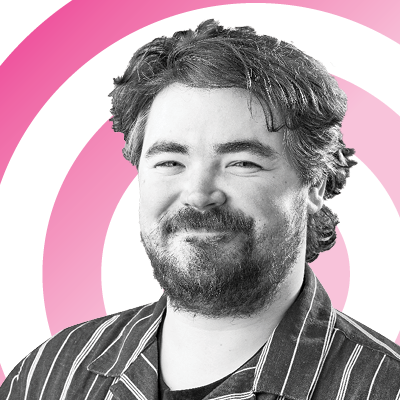 TV Hardware Staff Writer, Home Entertainment
James is the TV Hardware Staff Writer at TechRadar. Before joining the team, he worked at a major UK based AV retailer selling TV and audio equipment, where he was either telling customers the difference between OLED and QLED or being wowed by watching a PS5 run on the LG 65G2. When not writing about the latest TV tech, James can be found gaming, reading, watching rugby or coming up with another idea for a novel.