Verdict
The Samsung Galaxy Note 8 is the best big phone you can buy. For once, it's more than just the size of the screen and the power of the S Pen that count. It also captures superior telephoto and bokeh-rich photos with its new dual-lens array, and it clocks in faster with 6GB of RAM.
There a price to pay, however. It's a taller phone with a steeper price tag. It takes a lot of finger-stretching to reach the outer edges of the screen, and costs more money than any previous Note phone. You're also only getting all-day battery life that's lower than expected, probably thanks to last year's recall. It's less, shall we say, Note-worthy.
The Note 8 is Samsung's big phone homecoming, its dual-lens camera debut and its 6GB of RAM premier wrapped into one. It makes quite an entrance. Let's just hope it doesn't make another quick exit.
Who's it for?
Can you handle the Note 8 size and price? Yes? Then this phone is for you. There's more screen than ever, it has the best camera on a phone and you can't slow it down. It's Samsung's best – but it can't be recommended to everyone.
Upgrading from an old Note? It's a big jump from 2015's Note 5, the last Note with more than a two-month lifespan. And for those in the UK, it's the first Note since the plastic-clad Note 4. It's going to be like upgrading to the future – and sorry, futuristic inflation rates apply.
Competition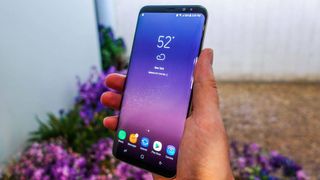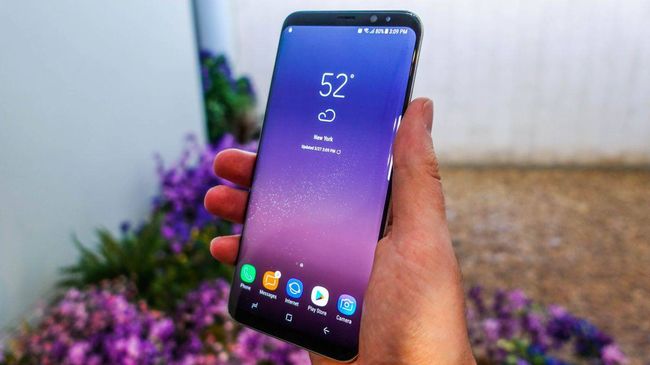 Samsung Galaxy S8 Plus
We liked the S8 Plus six months ago and still do, but we're in favor of you buying the Note 8. Why? Because if you're going to spend this much money on a Samsung phone, you might as well get the very best. They both have sizable all-screen displays, fast chipsets and stunning cameras, but only the Note 8 has the dual-lens camera, 6GB of RAM and the S Pen. For the extra $105, you're more futureproofed.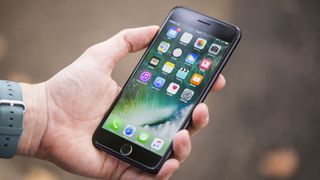 iPhone 7 Plus
Apple has retired the iPhone 7 Plus as its flagship, but it features a dual-lens camera with a similar telephoto lens and bokeh-rich portrait photos. There's no optical image stabilization on the telephoto lens, and we just plain like the Samsung camera more these days. But Apple's phone is – and this is shocking – a lot cheaper at $769, and current iPhone 7 Plus deals make it even less expensive. Plus, once iMessages and Apple's streamlined ecosystem get a hold of you, it's hard to leave.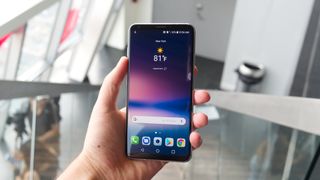 LG V30
Hear me out. This LG smartphone is worth looking into for one reason, even if you're a lifelong camp Samsung supporter: the V30 has more robust video features. It may not take better photos in the end, but we dig its wide dual-lens camera, and LG finally put an OLED display inside second all-screen phone. It doesn't have a stylus, but will launch with a lower price tag than the Note 8 at the end of this month.