When Microsoft rolled out the Surface Laptop 2, it made some pretty bold claims in terms of performance gains, namely that this sequel is 85% more powerful than the original. That's quite a huge leap, much of which Microsoft attributes to the introduction of Intel quad-core processors on laptops this year.
However, Microsoft also says that it has given the electronics a complete overhaul, minimizing the need for cooling fans to activate when the system is under load, therefore a reduced chance of throttling. So, how does this translate in our benchmark tests?
Benchmarks
Here's how the Surface Laptop 2 performed in our suite of benchmark tests:
3DMark Sky Diver: 4,557; Fire Strike: 1,130; Time Spy: 433
Cinebench CPU: 565 points; Graphics: 53 fps
Geekbench 4 Single-Core: 4,186; Multi-Core: 13,563
PCMark 8 (Home Test): 3,175
PCMark 8 Battery Life: 5 hours and 36 minutes
Unfortunately, we weren't able to test the original Surface Laptop with our smattering of tests when it debuted, as it launched with Windows 10 S. That said, we can easily pit the Surface Laptop 2 against comparable rivals.
Take the XPS 13, for instance: our Surface Laptop 2 model keeps pace with the Dell laptop throughout every test – and the Dell laptop we reviewed had a mightier Intel Core i7-8550U processor inside. Of course, the 13-inch MacBook Pro we tested has an even more powerful Core i7 chip inside, so it managed to easily outmatch the Surface Laptop 2 in a few tests.
Ultimately, you're looking at a laptop that can handle some pretty high-level computing tasks as well as general multitasking reliably. The Surface Laptop 2 can handle photo and video editing in a pinch, let alone churn through meaty spreadsheets.
Just don't expect an impressive gaming performance or to be able to get files to and from this laptop swiftly with the graphics and ports on offer, respectively.
Battery life
For the Surface Laptop 2, Microsoft promises up to 14 hours and 30 minutes of local video playback on a single full charge – the same as before. As expected given the differences in tests, the result in our PCMark 8's battery test is far lower than this, at only 5 hours and 36 minutes of simulated general computing use.
However, on an even playing field, the Surface Laptop 2 actually outlasts the Dell XPS 13 by almost 15 minutes, which is something. Though Huawei MateBook X Pro still manages to beat them both with 6 hours and 12 minutes.
To be fair, the Surface Laptop 2 still manages to stay competitive in terms of battery life. This laptop will easily last through most continental flights, for example.
Software and features
The Surface Laptop 2 doesn't have much on offer as far as unique software and features, which can be a double-edged sword. On the upside, you'll find no bloatware on this device whatsoever, coming directly from Microsoft.
The Windows Hello facial recognition feature, which uses the laptop's infrared camera next to its webcam, is incredibly fast and accurate. We've seen the laptop catch our face from off-angle and at several feet away.
However, we would have appreciated to see the Surface Laptop 2 offer a fingerprint reader for more secure login options, for instance.
Still, Microsoft did release the Surface Laptop 2 with full-fat Windows 10 Home, rather than the S Mode on the original, and that's commendable. While it's now a simple toggle to get from S Mode to Windows 10 proper, a full desktop OS experience out of the box this time is a huge improvement.
Final verdict
The Surface Laptop 2 is, top to bottom, a worthy sequel to the original device. It improves upon what was already there in a meaningful way, with an even more robust performance due to the more powerful hardware inside along with a full version of Windows 10 out of the box.
However, we wish Microsoft would have gone even further with this refresh. More ports – or more up-to-date ports, we should say – primarily, would have been excellent. But, if this is the one thing holding such a fantastic laptop back, then it's not really the worst problem to have, if we're being honest.
For both general users, and perhaps low-touch professionals, the Surface Laptop 2 is an excellent choice. It's a laptop that's just as powerful as rivals without any of the added baggage in bloatware and other add-ons.
While there's always going to be room for improvement, Surface Laptop 2 as it is now feels like the purest Windows laptop experience to date.
Need a better alternative?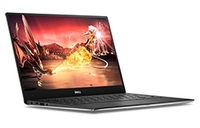 (opens in new tab)
15 best laptops available to buy today
TechRadar has reviewed hundreds of laptops so that we're able to offer you the authoritative buying advice you expect. Whatever you're looking for in a laptop, we've rounded up all the best options in our helpful buying guide so you can decide whether the Surface Laptop 2 really is the best option for you.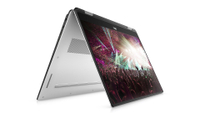 (opens in new tab)
10 best 2-in-1 laptops in the world today
The Microsoft Surface Laptop 2 is one of the best 2-in-1 laptops out there but if you want to see the other best options, take a look at our round-up of the best 2-in-1 laptops available today.