It may not be from a popular peripherals brand, but the KiiBOOM Phantom 81 is among the best-feeling and most appealing keyboards we've tested. Thanks to its gasket mounted design it's just as satisfying to type on as other mechanical keyboards, but not as loud. It's on the thicker side, however, which means you'll need a wrist rest to be comfortable.
Pros
+

Amazing typing experience

+

Quieter than other mechanical keyboards

+

Premium build

+

Attractive, clear design
Cons
-

A little pricey

-

Too heavy to be portable

-

A little thick and needs a wrist rest
Why you can trust TechRadar We spend hours testing every product or service we review, so you can be sure you're buying the best. Find out more about how we test.
KiiBOOM Phantom 81: One-minute review
You need only take the KiiBOOM Phantom 81 for a quick spin to realize that the leading peripheral manufacturers now have their work cut out. It's just one of the many mechanical keyboards from smaller, lesser-known brands that are giving big-name brands a run for their money, as mechanical keyboard enthusiasts seek more attractive products and modders demand more hot-swappable options.
And that's a great thing.
This is not to undermine established brands like Logitech and Razer, of course. They've not only mastered their craft, and continue to release truly impressive products; they've also paved the way for these smaller brands to exist. But, with more competition than ever before in the peripherals space, everybody's been upping their keyboard game, which means more and better options for us consumers.
The KiiBOOM Phantom 81 75% keyboard is a great example. Amidst this mechanical keyboard revolution, KiiBOOM has still managed to do something that sets the Phantom 81 apart from the competition. Most of the keyboard is clear – hence the Phantom name – from its case down to its custom switches, allowing it to light up like a rave club or something out of a futuristic sci-fi movie.
It doesn't just rely on its looks, though. It also delivers performance that's on a par with what you'd expect of wireless keyboards from better-known brands. And we're all about it, so much so that we can honestly say this is one of the best keyboards we've truly enjoyed testing in quite a while.
KiiBOOM Phantom 81: Price and availability
How much does it cost? $159 / £128 / AU$233.18
When is it available? Available now
Where can you get it? Available in the US, the UK, and Australia
KiiBOOM Phantom 81: SPECS
Layout: 75%
Switch: KiiBOOM pre-lubed Crystal switches
Programmable keys: Custom key programming, macro function mapping
Dimensions: 330 x 150 x 35 mm
RGB or backlighting: Yes, south-facing and side lighting
A top-quality mechanical keyboard like the KiiBOOM Phantom 81 doesn't come cheap. This one, which is available to US, UK, and Australian customers, can be had for $159 / £128 / AU$233.18, putting it in the upper mid-range. It isn't cheap, but it's well-priced for what you're getting: a robust mechanical keyboard that delivers great performance, has an attractive feature set, and is hot-swappable (so you can mod to suit your current aesthetic).
It's also more affordable than other popular transparent keyboards on the market. The Lofree 1%, which we're currently testing and will have a review on soon, will set you back $219 (about £185 / AU$325) while the CoolKiller CK75 will cost you $179 / £165.99 / AU$237.80. That makes the Phantom 81 one of the more affordable options if you're looking to get on the transparent keyboard bandwagon.
KiiBOOM Phantom 81: Design
75% layout with a volume knob
Hot-swappable with crystal clear switches and keycaps
Attractive, customizable, south-facing RGB lighting
Even if you're not into that clear or transparent look, the KiiBOOM Phantom 81 is still worth checking out, especially if you have a small desk setup. It's got a 75% layout, giving you 81 keys (yes, including arrow keys) plus a dedicated volume knob in a compact, smaller-footprint design. It's a well-made, premium-feeling keyboard, which is something you don't often get from lesser-known brands.
Still, it's the transparent aesthetic that's the huge selling point here. The Phantom 81 isn't completely clear. The plate, switch pad, and PCB board are non-transparent. However, every keycap and the case are clear. KiiBOOM even took to designing its own see-through switches, aptly called Crystal Switches, to complete the look.
That's more than enough to make it distinctive. But, KiiBOOM also had the brilliant idea of adding south-facing per-key and underside RGB lighting that, when combined with the keyboard's clear design, lights up the whole thing (and the rest of your desk) like it's Christmas.
The keycaps are removable so you can swap them out or mix and match them with other keycaps. But, because this keyboard is hot-swappable, you can also pop out the switches and replace them with your favorite ones or a different set with a different feel.
One thing that's missing here is an on/off switch. However, there are two toggles in the front next to the USB-C port, one for switching OS (Mac or Windows) and one for switching the connection type (wired, USB 2.4GHz, Bluetooth 5.0). Next to these is the garage where the USB dongle is stored when not in use.
Because the Phantom 81 is a compact keyboard, you'll find a slew of shortcuts here, and the cheat sheet to those is in the included manual. That means that while you can customize the RGB lighting on the KiiBOOM Driver, you don't need to download the software to change the RGB effect (there are 19 available), color, and brightness. If you want to customize the keyboard even further, however, the software will also let you create and assign macros, change key sensitivity, and make layers.
KiiBOOM Phantom 81: Performance
Three connectivity options
No noticeable latency with wireless connection
Satisfying typing experience that's quieter
One primary concern people have about investing in peripherals from relatively unknown brands, apart from overall build and quality, is whether or not the performance will be on par with offerings from established manufacturers. And, it's a valid concern, but not something you'll have to worry about in this case.
The biggest performance issue we've seen on the KiiBOOM Phantom 81 is the fact that it takes a second for it to re-establish its wireless connection with the device it's currently paired with when it's been on standby for a while. But, while that can be irritating sometimes, it's something we've seen from the likes of Roccat and SteelSeries.
It's also on the thicker end, which means that you'll need to invest in a cushioned wrist rest, if you haven't already, to elevate your wrist for a comfortable experience. If you don't, your wrists and hands might fatigue faster or start to feel discomfort after a couple of hours.
Apart from those, we're hard-pressed to find anything wrong with its performance.
The Phantom 81 delivers on-point typing performance, whether you're using the USB-C cable or it's connected wirelessly, with no noticeable latency. It's a fantastic mechanical keyboard for productivity — not to mention, a good peripheral to use if you're often multitasking and juggling several devices, thanks to its multi-device, multi-platform capability.
We wouldn't recommend it for playing fast-paced or competitive games, but we have played Kena: Bridge of Spirits with it, and it works just fine. There is a bit of key travel at 3.6mm, but you can adjust the key sensitivity via the software so you might be able to set it to keep up with the current titles you're playing.
The crystal switches are linear type switches, which we have to admit we're currently partial to, and are satisfying and not at all fatiguing to type on. Unlike other linear mechanical switch keyboards, however, the Phantom 81 sounds and feels slightly different. That's due to the gasket-mounted design that isolates the plate and separates it from the keyboard case. As a result, you're getting less of that clickety-clack feeling and noise, and more of a quieter "thonk" and cushioned feel.
That's not necessarily good or bad, more just preferential. If you like the traditional feel of a linear mechanical keyboard, we recommend checking out the Lofree 1% as well so you can compare.
KiiBOOM doesn't offer any specific information about its battery life rating, just that it has a large 4,000mAh battery. However, we've used this keyboard for 8 to 10 hours per day for five days without needing to charge. And, that's with its per-key RGB and side lighting turned on at full brightness.
Should I buy the KiiBOOM Phantom 81?
Buy it if...
You're looking for an amazing typing experience
The KiiBoom Phantom 81 is a joy to type on with its smooth concave keycaps and satisfying presses. And, its gasket-mounted design means you get that satisfying mechanical keyboard sound but a little quieter.
You want an attractive, unique design
With its crystal clear switches and keycaps as well as south-facing RGB, the KiiBoom Phantom 81 is a stunner of a keyboard.
Don't buy it if...
You prefer a slimmer keyboard
The KiiBoom Phantom 81 is on the thicker side and doesn't come with a wrist rest. So, if you want something slim, this might not be the right keyboard for you.
You need something cheap
While the KiiBoom Phantom 81 is reasonably priced for a mechanical keyboard, it'll still set you back over $150 / £100, which is hardly affordable for those with a limited budget.
Also consider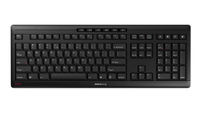 Cherry Stream Desktop keyboard
The Cherry Stream Desktop keyboard is incredibly appealing in terms of price, performance, and comfort. And the easy setup is a no-brainer for even the least computer-savvy users.
Read our full Cherry Stream Desktop keyboard review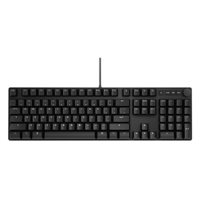 Das Keyboard MacTigr
It's rare to find third-party keyboards for Macs, but if you're going to go that route, you might as well go all in on a Das Keyboard, and the MacTigr is one of the most premium keyboards on the market.
Read our full Das Keyboard MacTigr review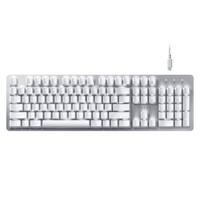 Razer Pro Type
The Razer Pro Type is a solid wireless keyboard that provides an ice-white aesthetic and satisfying typing experience to both business and home office consumers.
Check out our Razer Pro Type review
KiiBOOM Phantom 81: Report card
Swipe to scroll horizontally
| | | |
| --- | --- | --- |
| Value | It's not a budget keyboard, but it's definitely worth every penny for its performance, design, and feature set. | 4 / 5 |
| Design | The transparent design, vibrant RGB lighting, and premium build of the Phantom 81 makes it appealing to keyboard fans. | 4.5 / 5 |
| Performance | Its performance is on par with offerings from top brands like Logitech and Razer. And, it's just as versatile as most of the top models. | 4.5 / 5 |
| Total | It may be from a lesser-known brand, but the KiiBOOM Phantom 81 is one of the best keyboards we've tested for productivity. | 4.5 / 5 |
First reviewed January 2023
How we test
We pride ourselves on our independence and our rigorous review-testing process, offering up long-term attention to the products we review and making sure our reviews are updated and maintained - regardless of when a device was released, if you can still buy it, it's on our radar.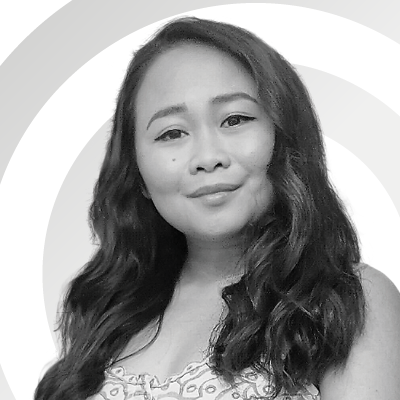 Computing Reviews and Buying Guides Editor
Michelle Rae Uy is the Computing Reviews and Buying Guides Editor here at TechRadar. She's a Los Angeles-based tech, travel and lifestyle writer covering a wide range of topics, from computing to the latest in green commutes to the best hiking trails. She's an ambivert who enjoys communing with nature and traveling for months at a time just as much as watching movies and playing sim games at home. That also means that she has a lot more avenues to explore in terms of understanding how tech can improve the different aspects of our lives.