Why you can trust TechRadar We spend hours testing every product or service we review, so you can be sure you're buying the best. Find out more about how we test.
While seriously lacking in a number of areas, considering its price the Amazon Fire 7 (2019) remains a decent choice for anyone in the market for a super low-budget tablet to read a book, watch the occasional YouTube video, and order some shopping.
With the Kindle Store on board, it's home to the largest collection of digital books on the planet, and there's no shortage of on-demand streaming services, should you want to catch up on a show on the go (in SD).
We've said it before, and we'll say it again: the most important thing when choosing any new device is setting your expectations in line with your budget.
There's a reason even the most basic iPad will set you back north of $300/£300 and the Fire 7 (2019) just $50/£50 (around AU$70): they're aimed at different customers.
Suffice it to say, if you're expecting iPad-level free-flowing performance, you'll be disappointed with the Fire.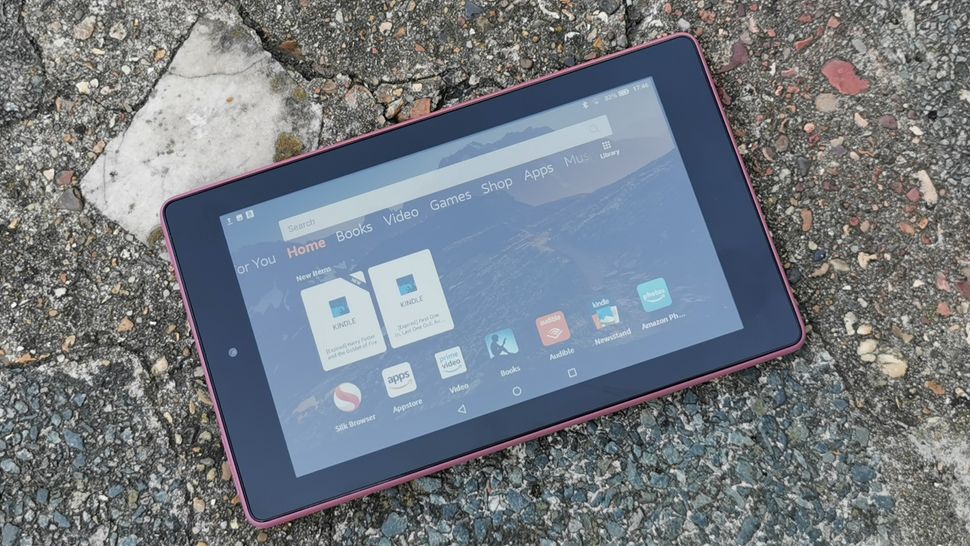 But if you're looking for something to browse the depths of the internet, can handle some brief slowdown here and there when the going gets tough, and have no real need to use multiple applications at once, then the Amazon Fire 7 (2019) delivers fantastic value.
Given its sluggish nature out of the box, our main concern is how the device will age as you begin to store ever more applications on it.
If you decide to pull the trigger, you ought to carry a charging cable around with you, as after around four hours of continuous use, the slate will likely run out of juice.
Have a long flight ahead? Just whack the Amazon Fire 7 (2019) into airplane mode and you should be able to squeeze some extra life out of it. And if it does happen to die mid-air, a 2A portable charger should guide it to full in an hour or so.
Who's this for?
The Amazon Fire 7 (2019) is the ideal companion for anyone looking to read a book, watch the occasional YouTube video, and order some shopping, both at home and on the move.
It's comfortable enough to be held with one hand for extended durations and – with a screen that measures in at 7-inches – small and durable enough to be taken anywhere in a backpack or even a large pocket.
Should you buy it?
The Amazon Fire 7 (2019) is worth your hard-earned cash, but only if you fully understand that it's far from a high-end tablet. Granted, it's a little on the slow side and battery life was far from what we hoped for, but it all comes down to price.
At $50/£50, it's incredibly difficult to fault the slate. You won't find better value for the price point. As such, if you're on a strict budget, you really can't go wrong - though if you can stretch your budget just a little more then the Amazon Fire 7 (2022) might be a better buy.
First reviewed: July 2019