Windows Phone has one last laugh by letting users bypass YouTube's ad blocker
Grinning from beyond the grave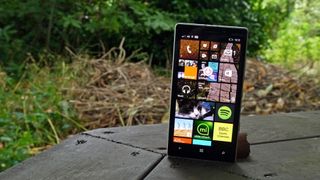 (Image credit: Future)
The Windows Phone never really cracked the mainstream smartphone market, but it did find a handful of fans – and they're probably grinning right now.
That's because the X user @endermanch has found a way to bypass YouTube's irritating anti-ad-blocker popup when viewing the streaming service in a browser, which leans on an old Windows Phone user-agent.
As flagged by our colleagues over at Windows Central, in Chrome the option to download and use a third-party user-agent – a tool designed to basically identify the type of device, browser version and operating system you're using to handle HTTP requests – can be used to select Windows Phone, which then removes the YouTube popup that usually blocks people from watching videos on the site if they have an ad-blocker enabled.
So, ad blockers violate YouTube ToS? Good, because user agent spoofers don't.Change your user agent to Windows Phone to disable ads.https://t.co/mDOROwyNkT pic.twitter.com/q0kYArnOk6October 20, 2023
So this technique can let people watch YouTube videos in Chrome without being bombarded by adverts – the number of which YouTube has increased of late – and not fall foul of popups effectively shouting at users to switch off their ad-blockers.
We'd place a good bet that this workaround will soon be nixed by Google, as the search giant has become somewhat bullish when it comes to pushing adverts into the eyes of viewers or encouraging them to opt for the ad-free YouTube Premium subscription.
But for now the technique works. And it's dryly ironic, given that Google offered no support for its services on the Windows Phone platform, as well as blocking third-party apps that tried to bridge the gap. Why Google was unfriendly to what was a relatively small new smartphone platform remains unclear. This was in stark contrast with how Google seemed more than happy to support its apps and services on iOS – often these can work better on Apple's smartphone OS than they do on Android initially.
So with this ad-blocker bypass, it seems like Windows Phone is having a bit of a laugh beyond the grave. Equally, it's bittersweet, as it's another reminder of what might have been with the Windows Phone platform, if only it had a bit more support, and more time to mature before Microsoft sent it to the great smartphone platform in the sky.
You might also like
Sign up for Black Friday email alerts!
Get the hottest deals available in your inbox plus news, reviews, opinion, analysis and more from the TechRadar team.
Managing Editor, Mobile Computing
Roland Moore-Colyer a Managing Editor at TechRadar with a focus on phones and tablets, but a general interest in all things tech, especially things with a good story behind them. He can also be found writing about games, computers, and cars when the occasion arrives. And he also supports with the day-to-day running of TechRadar. When not at his desk Roland can be found wandering around London, often with a look of curiosity on his face and a nose for food markets.