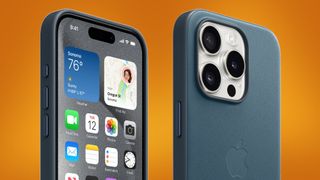 (Image credit: Future / Apple)
If you're on the hunt for one of the best iPhone 15 cases to kit out your box-fresh iPhone 15, you're likely considering Apple's new FineWoven cases, which – to put it bluntly – have not gone down well with those who've tested them so far.
YouTuber MobileReviewsEh, for instance, described these FineWoven cases as "not in the same class" as Apple's leather cases, while The Verge slammed the entire FineWoven accessory line as being "categorically terrible." Ouch.
Well, now it's our turn to weigh in. I've been using a Pacific Blue FineWoven case on an iPhone 15 Pro for about a week now – as has TechRadar's Senior Phones Editor, Alex Walker-Todd – and while, generally speaking, we share the same criticisms as our industry friends, I'm happy to report that Apple's latest foray into environmentally-friendly protection isn't a total disaster. Just a very big one.
Let's recap how we got here. FineWoven represents the latest play in Apple's increasingly prominent commitment to the environment and sustainability. The "carbon-neutral" material is being used in a range of MagSafe accessories – from cases to watch bands – and essentially serves as Apple's replacement for leather. You can still pick up the company's (excellent) clear and silicone cases for the iPhone 15 range, but FineWoven is the new luxury option. In Apple's eyes, at least (hence the £59 / $59 / AU$99 price tag).
So far, so good. A company of Apple's size embracing more ethical and sustainable production must necessarily be applauded (well done, Apple). Unfortunately, that more ethical and sustainable production has, perhaps inevitably, come at the expense of quality.
Apple is calling its new case material a "durable microtwill" that feels "suede-like" to the touch. Alas, in reality, FineWoven is neither durable nor suede-like. Scratches from keys or fingernails are easy to come by, immediately visible, and seemingly permanent. Apple claims that "some scratches may diminish over time," and admits that FineWoven material "may show wear as fibers get compressed with normal use," but neither caveat will come as much comfort to anyone spending £59 / $59 / AU$99 on an item that's as much a style accessory as it is a protective one.
But my main gripe with FineWoven is how it feels in the hand. One word: clammy. It's as if my fingers turn on the sweat tap each time they press against the material for more than a few seconds. Of course, FineWoven isn't actually causing my fingers to sweat, but it's a sensation I don't happily associate with holding my phone.
Oh, and forget suede-like; it would be more appropriate to liken FineWoven to the material used to make Calico Critters. You know, those fuzzy, overpriced animal toys that you (or your sister) collected back in the day (they're affectionately known as Sylvanian Families in the UK). Seriously, if you deconstructed a family of Calico Critters rabbits, you could very well build your own Apple FineWoven case (although, ironically, doing so would cost you about the same amount of money).
It's not all bad, though. Mercifully, Apple's FineWoven cases are not FineWoven all over. The sides look and feel like hard plastic, which adds a sturdiness and allows the case to sit comfortably in the palm. The buttons have a smart metallic finish, too, and there's a nice amount of give in each one – this loose-ness might come off as cheap to some, but I think it adds a nice tactility which hasn't been present in previous Apple cases.
These FineWoven cases also provide a tight, sleek-looking fit, snapping into place with ease, without adding bulk. The colors – Mulberry, Evergreen, Taupe, Pacific Blue and Black – are suitably varied and premium in appearance, and Apple's MagSafe technology continues to work flawlessly. I've actually slapped an old leather MagSafe wallet on the back of my FineWoven-equipped iPhone 15 Pro, and the combination eliminates much of what I don't like about Apple's new material.
It's a shame, then, that the FineWoven offering as a whole is just so below-par. Make no mistake; Apple's decision to ditch leather is certainly a step in the right direction, and the company is allowed a dud or two in its quest for high-quality sustainability. But that doesn't mean you should spend your hard-earned cash on a case that just isn't up to scratch.
Get daily insight, inspiration and deals in your inbox
Get the hottest deals available in your inbox plus news, reviews, opinion, analysis and more from the TechRadar team.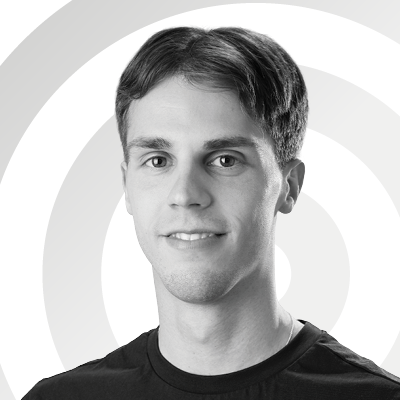 Axel is a London-based Senior Staff Writer at TechRadar, reporting on everything from the latest Apple developments to newest movies as part of the site's daily news output. Having previously written for publications including Esquire and FourFourTwo, Axel is well-versed in the applications of technology beyond the desktop, and his coverage extends from general reporting and analysis to in-depth interviews and opinion.
Axel studied for a degree in English Literature at the University of Warwick before joining TechRadar in 2020, where he then earned an NCTJ qualification as part of the company's inaugural digital training scheme.