I switched from Android to iPhone because Pixels are too buggy
'It just works' is shockingly attractive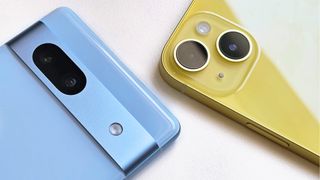 (Image credit: Future | Alex Walker-Todd)
For the first time since I picked up a Pixel in 2018, I don't plan on buying any of Google's latest (i.e. the Pixel 7a) or upcoming (the Pixel Fold or Pixel 8) releases. After a rocky ride with the last few Pixel phones, I've upgraded my personal phone plan with one of the best iPhones rather than any of the cheaper Pixels – the iPhone 14 Plus specifically – and don't intend on going back.
In short, despite the Pixel line initially showing promise, Google's last few phones have delivered such a compromised, painful user experience that I would simply not commit myself to them again. With Apple's iPhones and iOS getting better and better, it's now harder than ever to see a reason to buy a Pixel.
I really wanted to make this work
My first Pixel was the Pixel 2 XL – an excellent phone which was a dip in the Google waters for me. After using it for a few weeks, I immediately sold it and purchased the Pixel 3a and then the 3a XL. The 2 XL had scored my loyalty by being rather good, the Pixel 3a had secured it, and I felt confident in paying a little more to get a larger screen that suited me better. The Pixel 3a XL ended up being a phone I used happily for over a year without even thinking about any other phone, until Google sent me the Pixel 4a, for reasons I'm still not quite sure of.
The next phone I purchased was the Pixel 4a 5G, with a later upgrade to the Pixel 5. At no point did I feel any of these Pixels was a bad phone. The only complaint I had was that they lacked some cool things that other Android phones had, like high refresh rates and three or more cameras, but they worked as advertised and for a time, that was enough.
Then came the Pixel 6, widely viewed as Google's big relaunch of the Pixel line after the relatively modest Pixel 5. In theory, this should have been the best Pixel release yet. For me, it marked the moment when I would buy multiple models of one Pixel, repeating the purchase over and over again in hopes that I missed something. I desperately wanted to stay on Google's Pixel platform, having fallen in love with the cameras, and with the unique, standout design. However, the Pixel 6 was immediately disappointing.
Using the Pixel 6 on Christmas Day in 2021 just days after I bought it, I found the phone spent the day plugged into the wall because of poor battery. Later, software bugs and glitches reared their ugly heads, and eventually its longevity became so bad that it could have doubled as a landline. I didn't notice issues with phone calls at first because I rarely make them, but I did notice poor connectivity on 4G and 5G, which I initially attributed to location or network, before realizing other Pixel owners had the same issue.
Eventually, I sold it, and then purchased it again within short order, convincing myself that it must have been a case of faulty hardware. I repeated this cycle throughout 2022, accumulating a ridiculous number of Pixels, and spending a ridiculously foolish amount of money.
To summarize, it didn't matter which Pixel 6 I bought – A-series, regular Pixel, or Pro – or which colorway I purchased, or which apps I installed; the result was always the same. Initial hope was swiftly followed by bitter frustration. After gaslighting myself into thinking the Pixel 7 would be better, I shelled out £600 for the handset, as a Christmas present to myself (thanks, Michael), and I encountered yet more familiar Pixel-specific issues after replacing it once.
Google Pixels and the Android software that powers them have many advantages. I love the aesthetic, I love how Google's take on Android handles notifications, I love the flexibility and choice of devices, and I desperately wanted to stay on the platform, especially for the Pixel cameras and Google's Real Tone feature – one that was kinder towards people of color. However, a phone is not just a camera or a notification center; it needs to be able to reliably make phone calls, it needs to be a mobile phone with good battery, and it can't just heat up for no discernable reason.
There are many excuses as to why Google's Pixels are the way that they are. As a tech journalist and enthusiast, they're fascinating, as a customer, they're none of my concern. I would say Google needs to get serious about Pixels, but it can do that on its own dime, not mine.
Value is more than price
A quote typically attributed to Benjamin Franklin states that "the bitterness of poor quality remains long after the sweetness of a low price is forgotten," and I find it especially true with regard to the value argument often made in favor of the Pixel line. Sure, I may have saved a few hundred (or hundreds, if you take into account monthly plans) at first, but in the long term, and with the benefit of hindsight, the Pixel 6 and 7-series of phones were an absolutely miserable experience for me.
Likewise, Google may have saved a few dollars here and there by cheaping-out on screens, its heavily-touted Tensor silicon, and – to pull from the Pixel 4 series' rap sheet – materials, but it's being repaid with diminishing consumer loyalty. Google's phones are priced very competitively, and on paper they look to be much better than similarly-priced devices. However, the resulting experience is so poor that – according to Statista – most people who try them say: nope, never again.
Android and a death of a thousand inconveniences
Picking the iPhone 14 Plus, rather than another Android phone wasn't a particularly easy choice. I use and review many of the best Android phones, and many of them are fantastic handsets – in an Android vacuum.
The thing is, I don't live in a vacuum. To illustrate, I recently went to MCM Comic Con in London, taking the excellent Vivo X90 Pro with me. Upon buying my ticket, I received an email that let me add my ticket to Apple Wallet, and only Apple Wallet. At the convention, there were at least three photo booths that offered shared images via AirDrop. Trying to ask my friend to help me capture photos was annoying, because the Android camera was 'weird'.
It's just one example of when having an Android phone – no matter how good it is in its vacuum – becomes actively inconvenient. Little by little, a thousand of these little inconveniences of using Android pile up. To be clear, none of these are Android problems – but we want to use our phones to interact with people, take and share cool pics, and buy cases that reflect our personalities and/or mood. An iPhone simply does all of that better.
As for why the iPhone 14 Plus, specifically? The iPhone 14 Plus has proven a fantastic phone. I wish it had faster charging a la the best Android phones, but the battery lasts multiple times as long as any recent Pixel, in my experience. The breadth of accessories is amazing, apps on iOS are great, society as a whole works to enable it, and so on. It's a lot more pricey than the Pixel 7, but it sure does earn every additional penny. This might explain why I don't appear to be alone in transitioning to iPhone in recent months, and that's a problem for Google, one they'd better come up with an answer for quickly.
Sign up to receive daily breaking news, reviews, opinion, analysis, deals and more from the world of tech.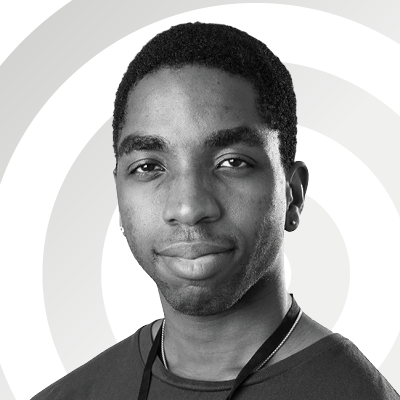 A UK-based tech journalist for TechRadar, helping keep track and make sense of the fast-paced world of tech with a primary focus on mobile phones, tablets, and wearables.
When not writing on TechRadar, I can often be found reading fiction, writing for fun, or working out.