Improvements over the original TicWatch S aren't groundbreaking, but when you consider the price of the TicWatch S2 it's still impressive how Mobvoi has managed to offer such an impressive product for such a low price.
There's a lot to love about this watch, and while it's not as incredible as the TicWatch Pro, the Pro is a lot more expensive.
The elephant in the room for many will be the TicWatch E2. Exactly the same spec and a largely similar design, for a lower price, mean the E2 will be an attractive option for some, and that's something you need to think about before buying this watch.
Who's this for?
This is for anyone who wants a full-blown smartwatch but doesn't want to spend much on it.
The TicWatch S2 doesn't offer every high-end feature you can get on a smartwatch today, but it offers a lot of what you'd expect it to in a good-looking package.
The design isn't premium, but it's suitable for fitness and it's comfortable to wear. We found it complemented a variety of outfit styles, and the option to change the strap to third-party 22mm options means you can easily tailor the watch to suit your look.
This isn't for anyone who wants all the top-end technology of a smartwatch, with NFC and LTE notable omissions. The fact that you get GPS, a swimproof design and a top heart rate monitor does mean that, connectivity aside, this is a fully featured device.
Should you buy it?
If price is your main interest, then yes, if you prefer the design of this over the more simple-looking TicWatch E2. The fact that the design is the only difference between these two products makes it an easier decision than if the spec was different, but we're still a little confused why these are different lines of smartwatches.
Everything you'd expect from an affordable Wear OS watch, and a bit more, is here on the TicWatch S2. It's hard to find a smartwatch this cheap, and if you do you're unlikely to find such an attractive design or such a full feature set.
Buy the TicWatch S2 if you like the design pictured throughout this review over the TicWatch E2, mentioned below. Don't buy it, though, if you need absolutely everything that the very best smartwatches offer.
It's not the very best Wear OS package, but considering it's half the price of some other smartwatches you'll be impressed by what you get.
First reviewed: January 2019
Competition
Not a huge fan of what we've said in this review? Perhaps you're after a slightly different watch? Here we have a selection of the closest competitors to the TicWatch S2.
TicWatch E2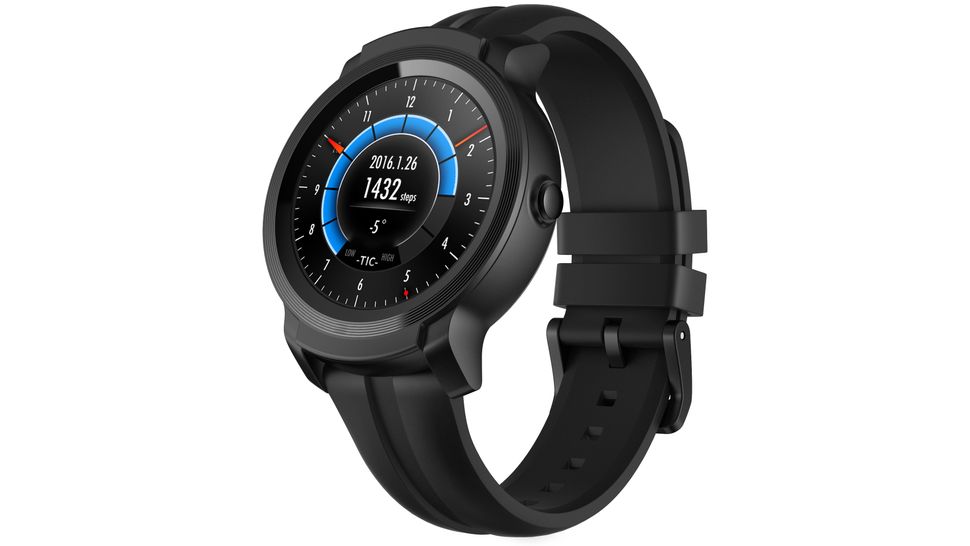 Released alongside the TicWatch S2, the TicWatch E2 is another affordable smartwatch from Mobvoi that's remarkably similar in spec. In fact, everything about the E2 and S2 is the same apart from the design.
The price of the E2 is a touch lower, so if you don't want the more durable and rugged-looking design of the S2 it may be worth your while opting for the E2 instead, and saving a bit of money.
Amazfit Bip
One of the most affordable smartwatches around, the Amazfit Bip can be found for as little as £60 / $70 / AU$100 – and you get a lot for your money. The battery can last up to 45 days, and there's a heart rate sensor.
It's waterproof, and while the feature set is a little limited you may still like its Apple Watch-esque design, and what it can do.
TicWatch Pro
If price isn't your main concern, the TicWatch Pro may be for you. It's not anywhere near as expensive as some other top-end watches, but it comes with a lot more features than the TicWatch S2.
We particularly like the dual-screen technology the company has employed here, which improves the battery life and means you won't be without a watch as soon as the main Wear OS element of the watch dies off due to a lack of power.