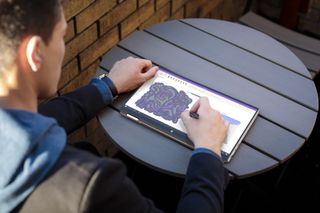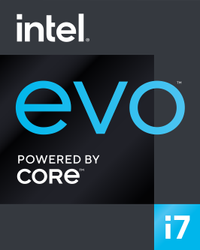 (Image credit: HP)
Wi-Fi 6, the latest Wi-Fi standard that surpasses the previous Wi-Fi 5 generation, is here. But does the new networking tech live up to the hype? We think it does, and we also think that, if you're looking to buy a business laptop, you should make sure that it supports Wi-Fi 6 before pulling the trigger on a purchase. Here's a look at why.
Faster speed means superior productivity
One of the biggest advantages of Wi-Fi 6 over its predecessor generation is that it's significantly faster. This means that people using Wi-Fi 6 will be able to browse the web, view media, edit online documents, and download and upload files much faster.
This increased speed is immensely valuable for productivity scenarios where getting work done fast and efficiently is crucial. With the power of Wi-Fi 6, business laptop users can absolutely crush their workloads.
Better stability keeps you clear of slowdowns
Another huge reason why Wi-Fi 6 support is valuable in business laptops is because Wi-Fi 6 networks can handle dealing with lots of devices connected at once much better than older Wi-Fi networks can. This means that when you use your laptop in, say, a crowded airport or a busy office, you won't experience slowdowns. If you do, they'll be minimal.
The reason why this is so important is because before, the slowness of Wi-Fi connections in public areas hindered one of the biggest advantages of the laptop form factor: portability. It's hard to appreciate that you can work from anywhere if you can't actually do so because of poor Wi-Fi, but Wi-Fi 6 fixes that problem entirely.
Longer battery life provides maximum longevity
Wi-Fi 6 is also important for business laptops because Wi-Fi 6 compatible devices are able to connect to networks by using less power. This means that the battery life you lose to being connected to Wi-Fi is significantly reduced compared to the previous Wi-Fi generations.
Since the whole point of a laptop is to avoid being tethered to plugs on the wall, the increased battery life that Wi-Fi 6 brings is very beneficial to the average business user. You'll be able to comfortably work all day long knowing that you won't have to charge your device until the workday is over.
So, which laptop should you choose?
There are many superb Wi-Fi 6 compatible laptops available, but we think the best ones are the devices from the HP Intel Evo line. This includes the budget-friendly HP Envy x360 as well as the 13 and 14-inch variants of the luxurious HP Spectre x360 2-in-1 laptop. Both devices feature powerful 11th Gen Intel processors, excellent Intel Xe graphics, and all the memory and storage you'll ever need.
If you want an affordable laptop that's still very capable of tackling the majority of productivity tasks, go with the HP Envy x360. The specs on it are a bit less capable than what you'll find on the Spectre, but the price is also considerably lower. This makes it a superb option for people looking for a competent mainstream business laptop.
The HP Spectre x360, on the other hand, is a premium device that has stronger specs and advanced features like a 4K touch display and the ability to use the device like a tablet. It's more costly than the Envy, but it's more than worth the price.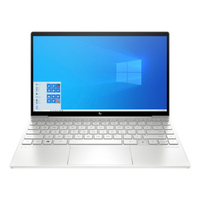 HP ENVY x360
The HP ENVY x360 is your best bet if you're looking for a great balance between price and performance. It's capable, affordable, and features a sleek, attractive design.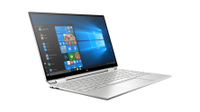 HP Spectre x360
The HP Spectre x360 is the definition of high quality. It delivers even stronger performance than the HP ENVY x360 and features an even more attractive and premium chassis, all while still remaining fairly affordable (though it will set you back more than the ENVY will). It comes in 13-inch and 14-inch variants.
Sign up to receive daily breaking news, reviews, opinion, analysis, deals and more from the world of tech.