Waitrose online: how to book a food delivery or click-and-collect slot today
Volunteer's Shopping Card launched for those who are self-isolating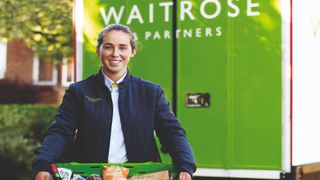 (Image credit: The Grocer)
The UK is slowly trudging its way through another coronavirus-imposed lockdown after a spike in cases throughout the past few months. With this in mind, the government is allowing people to go outside and visit supermarkets to make sure everyone has all they need.
We've been checking for delivery slots on Waitrose's website today and we can only see a few slots available for next week. Depending on your location, there isn't much available this week save for a few days.
Some people in the UK, however, are unable to visit stores because they could be elderly or they're deemed high risk. If that's the case, you're entirely reliant on home delivery services for your shopping.
Following the first nationwide lockdown, Waitrose worked to expand its food delivery service after initially prioritising all delivery slots for the elderly and vulnerable. The retailer has added an extra 10,000 online delivery slots to help cope with the unprecedented demand and has expanded its rapid delivery service, which lets customers order their groceries and receive them in two hours or less.
With this in mind, Click & Collect definitely seems to be the better option, however, if you want to order your grocery delivery from Waitrose, customers are advised to check back daily as more slots are added. You should only book one slot per week, too, to ensure others can find a delivery slot.
Waitrose Covid-19 measures
Waitrose has updated its Covid-19 FAQ page to reflect more current information about this second lockdown.
Talking to the stock levels, Waitrose is confident that it has "good stock" in all key products, reassuring customers not to worry about buying more than is required. The post also explains "To ensure that customers can get what they need, both in-store and online, we've set a purchase limit on a small number of items."
We all remember the sight of barren shelves and no toilet roll, however, it seems like these days should be behind us.
Waitrose shops will remain open as normal and there are extra measure in-store to help protect customers who come in to shop. On Mondays, Wednesdays and Fridays the first opening hour in supermarkets nationwide will be prioritised for disabled, elderly and vulnerable customers.
Some shops may have slightly different opening hours than normal, but this will vary in different parts of the country, from shop to shop so make sure you check up on your local opening times here.
Each store will have dedicated marshals to help manage queues and reminding customers to keep a safe distance, per government rules.
Just like in Asda, Tesco and other supermarkets, hand sanitiser stations can be found at the entrances of all Waitrose shops. Furthermore, protective screens have been placed at the checkouts to protect customers and Waitrose workers.
Waitrose is asking customers to only send one member of the household to do the shopping, to help make stores less busy. While this won't be possible for everybody, it is useful for the shop to remain more spacious.
Customers must wear a face covering while shopping while in Waitrose. All customers apart from children under 11, and those with certain health conditions who are exempt, should wear a face mask, scarf or other face covering.
As with earlier this year, the first shopping hour on Mondays, Wednesdays and Fridays will continue to be prioritised for elderly and vulnerable people, as well as disabled customers.
At all other times, NHS staff and social care workers (carers) have priority access to Waitrose and checkouts if they have a suitable ID.
Waitrose opening hours
The first opening hour of Waitrose supermarkets is dedicated to elderly and vulnerable shoppers. Opening hours remain the same 8 am to 8 pm, but some shops may also close earlier than normal to keep shelves stocked. This will vary in different parts of the country, store to store, however.
Waitrose will continue its Volunteer's Shopping Card for self-isolating customers who can't get to the shops themselves. It's a simple, safe and contact-free way to get your groceries delivered by a friend or family member, and can be purchased online. Once you've added some funds of up to £10 to £500, you can email your e-gift card to your designated shopper which they can then use in-store.
Volunteers can also pick up your click & collect the order on your behalf if you're self-isolating. All they need is the order confirmation number and their own form of ID (a debit or credit card, driving licence or utility bill).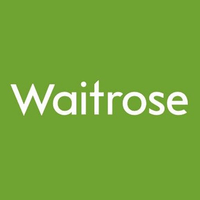 Waitrose food delivery: limited delivery until next week
Waitrose has a smattering of available slots this week, but there's not much until December now and this is the case with every location we checked. There's more choice if you're willing to opt for Click & Collect. The supermarket is continuing its Volunteer's Shopping Card for self-isolating customers who can't get to the shops themselves. Look for a delivery slot at Waitrose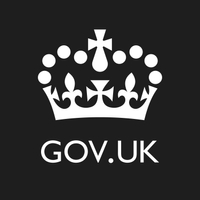 Gov.uk: Register for coronavirus support if you're vulnerable
If you're an elderly or vulnerable customer, make sure you're registered on the Gov.uk list of clinically extremely vulnerable people. Waitrose is one of the many supermarkets that is using this register to prioritise its home delivery slots - so if you're eligible, you want to be on it. You can register yourself, or on behalf of someone else.
How to get a Waitrose delivery slot
You might be sick of hearing it, but checking back daily is the best way to find a Waitrose delivery slot. The website shows when slots are available, and it's easy to switch between different addresses if you're looking for family and friends. It's also worth checking if any click & collect slots are available if you can't find a delivery slot.
As it stands, we've checked delivery slots in Manchester, Leeds, Portsmouth, London and Bath and there's sporadic availability, with some locations able to deliver this week. Generally, this week has a handful of slots, but the majority of them are now opening up in December and beyond. Considering how we're a week away from coming out of lockdown, this is to be expected.
Delivery in Leeds and Portsmouth are mostly the same, with a few for this week and some more popping up from December onwards. Generally, slots are more available starting the following week; this is the case with most Waitrose delivery slots and it is what we expect from Waitrose now.
If at all possible, you will want to try to Click & Collect for your shopping needs with Waitrose as it's currently difficult to get immediate delivery. There's excellent Click & Collect availability for each day.
How does Waitrose click & collect work?
If you'd prefer to use click & collect, simply select your groceries with Waitrose online and select click & collect before you checkout. Availability is generally good but will vary depending on your area, so we can only advise that you keep checking for new slots when you can.
For the next week, at least, click & collect is going to be the best option we think. There's far more availability with time slots, and the entire process of ordering, booking and collecting is straightforward. In most cases, you can just turn up and you don't have to queue or go wandering around the shop, making it much safer in terms of your exposure to other people.
More food delivery services: quick links
Grocery delivery
Recipe box and meal delivery
Pizza delivery
Takeaway delivery
Alcohol delivery
Get daily insight, inspiration and deals in your inbox
Get the hottest deals available in your inbox plus news, reviews, opinion, analysis and more from the TechRadar team.
Adam was formerly TRG's Hardware Editor. A law graduate with an exceptional track record in content creation and online engagement, Adam has penned scintillating copy for various technology sites and also established his very own award-nominated video games website. He's previously worked at Nintendo of Europe as a Content Marketing Editor and once played Halo 5: Guardians for over 51 hours for charity. He is now an editor at The Shortcut.