We've long suspected that every phone in the upcoming iPhone 15 line will be inheriting the Dynamic Island from the iPhone 14 Pro (and Pro Max), but we're now hearing that the new phones' digital notches won't be identical to the ones currently featured on Apple's flagship devices.
According to a tweet from reliable Apple analyst Ming-Chi Kuo, the iPhone 15's proximity sensor will be integrated inside the ‌Dynamic Island itself, rather than positioned below it (as on the iPhone 14 Pro and iPhone 14 Pro Max).
The proximity sensor is used to detect when you raise your iPhone to your ear. When triggered, the sensor shuts off the screen, so you don't end up accidentally putting your boss on hold or hanging up on your Grandma.
IQE將取代聯亞,成為iPhone 15系列的proximity sensor的磊晶晶圓 (epi wafer) 獨家供應商。所有iPhone 15機型雖均採用與iPhone 14 Pro機型相同的動態島設計,但差別在於iPhone 14 Pro將proximity sensor放置屏下/在動態島外,而iPhone 15系列則在動態島面積幾乎沒有變化下,將proximity…March 24, 2023
As Kuo notes, the new sensor arrangement is unlikely to result in any material difference to the appearance or functionality of the iPhone 15 versus the iPhone 14 Pro, but the former's Dynamic Island will technically be more advanced than the latter's given the inclusion of a previously isolated sensor.
If nothing else, the news adds further credence to the suggestion that the iPhone 15 and iPhone 15 Plus will indeed be getting the Dynamic Island, which is one of our favorite features on Apple's latest Pro-grade handsets. Both phones are also expected to inherit the iPhone 14 Prо's high-res 48MP camera.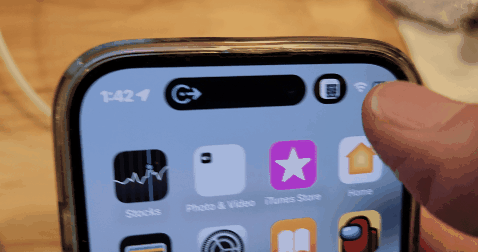 Apple giveth and Apple taketh away
However, for every one-time premium feature heading to the iPhone 15 and iPhone 15 Plus, there seem to be two even-more-premium features heading to the iPhone 15 Pro, Pro Max and iPhone 15 Ultra.
For instance, a top-of-the-line chip upgrade – likely in the form of an A17 Bionic – will inevitably be made exclusive to Apple's most expensive iPhones, with recent leaks hinting that this processor could make these handsets as fast as some of the best MacBooks. The iPhone 15 and iPhone 15 Plus, by contrast, are expected to inherit last year's A16 Bionic.
A titanium frame and periscope camera have also been touted as arriving with the iPhone 15 Ultra. In other words, Apple's Pro-level iPhones are set to get even more Pro, while its more affordable all-rounders continue to play catch-up.
We'll be staying abreast of all the latest iPhone 15 news, rumors and leaks, as and when they surface, so stay tuned to TechRadar for the most up-to-date info on what's likely to be 2023's hottest smartphone launch.