Sainsbury's online: how to book a grocery delivery slot, click-and-collect, and opening hours today
Sainbury's home delivery has plenty of available slots for the week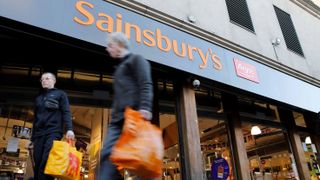 (Image credit: Getty Images)
We're now in a brand-new Government-imposed lockdown in the UK due to the continued rise in Covid-19 cases. However, the guidelines allow us to go outside to supermarkets to grab essential shopping. If you're unable to do that, your best bet is to order your shopping online and book a delivery date for it.
Sainsbury's online is still showing a healthy supply of food delivery for the week, with the earliest delivery available on Sunday. You can also do Click & Collect when shopping at Sainsbury's, which has plenty of free slots.
The situation changes day-by-day and will vary depending on your area. During the first lockdown, Sainsbury's actually stopped new customers from registering accounts to take advantage of available delivery slots. As it stands, Sainsbury's is allowing new accounts to be made.
Delivery is open to everyone who is looking for it, but the guidance from Sainsbury's itself is to go to the stores in person, using either click & collect or by showing up and doing your shopping in-store, to help keep delivery slots free for those who might be more in need.
If you do need a Sainsbury's delivery, there are a number of ways to improve your chances of getting one. Here, we'll run through the best ways to try and get a Sainsbury's home delivery, as well as just how Sainsbury's click & collect service works.
Since the first lockdown, Sainsbury's has overhauled its protective measures to combat the spread of Covid-19. The advice, in this case, is to come into the store if you are not high risk, elderly, or self-isolating. This helps free grocery delivery slots for people who need them most.
Sainsbury's' website has confirmed that you must be wearing a face covering when shopping as this is a legal requirement. If you don't have one, there will be staff outside of stores offering them out to make sure that all customers are wearing a mask.
"Greeters will be on hand outside all supermarkets and busy convenience stores to remind customers to wear face coverings when they enter the store. If you do not have a face covering when you arrive at a store, our colleagues will help you find one," reads the website.
Everyone working inside a Sainsbury's store has also been given a face covering as well as being able to work from behind a safety screen.
The shop has managed to increase its number of home delivery and click & collect slots available, roughly offering 700,000 weekly slots. Importantly, Sainbury's is offering a Volunteer Shopping Card to allow people to shop for others easily in-store.
As with other supermarkets, there are hand sanitiser stations set up outside, as well as some shops regulating the number of people allowed at one time. You can purchase a Volunteer Shopping Card here.
Opening times have also changed. Check when your nearest store opens here
Sainsbury's opening hours
Obviously, this is the second lockdown we're going into now in the UK so you'd expect a lot of what was a bit hectic the first time around to be much less so now, especially when you consider there's a clear end date of December 2.
Sainsbury's has extended its opening hours, with the majority of its stores now open from 8am to 8pm. Some shops are even open earlier and close much later than this right now.
Just like during the first lockdown and onwards, there is a dedicated shopping hour for elderly and vulnerable customers between 8am and 9am every Monday, Wednesday and Friday. NHS and social care workers can also take advantage of priority opening times, with stores opening at 7:30am to 8am Monday to Saturday.
Regardless, it is important that you check your local store for more accurate information regarding the above times, as this will vary depending on your location.
To find out the times of your local supermarket, head to Sainsbury's store locator.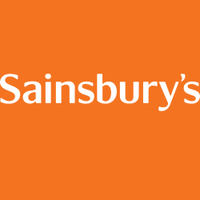 Sainsbury's food delivery: home delivery and click & collect slots available
Sainsbury's has more availability today, with loads of slots going everywhere apart from Leeds. Sunday is the earliest delivery slot available, with plenty more opening up from Monday onwards. There are also a healthy amount of Click & Collect options which we would encourage you to use. As always, this will depend on your local store. Look for a delivery slot at Sainsbury's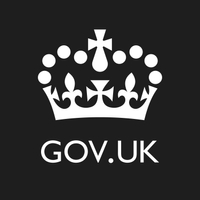 Gov.uk: Register for coronavirus support if you're vulnerable
If you're an elderly or vulnerable customer, make sure you're registered on the Gov.uk list of clinically extremely vulnerable people. Sainsbury's has said that it is using this register to prioritise its home delivery slots – so if you're eligible, make sure you're on it. You can register yourself, or on behalf of someone else.
How to get a Sainsbury's delivery slot
Depending on your location and local store, Sainsbury's is showing delivery slots are available as early as November 30. To check this, we have signed up to Sainbury's and used addresses in Leeds, London, Manchester, Portsmouth and Bath to see the availability of delivery slots.
We would advise that you book a delivery slot on the Sainsbury's website before you begin shopping online. In terms of how it is delivered, the entire process will be contactless so you will not come into contact with your driver as they bring your shopping.
The earliest you can get a Sainsbury's delivery is Sunday, otherwise, you're looking at slots next week. Either way, there's plenty of opportunities to get yourself one without any trouble. Leeds is the only place showing the fewest slots, with delivery possible on Tuesday next week.
Just like with Tesco supermarkets, Sainsbury's has been working with the government to identify the most vulnerable people who need priority when it comes to booking a delivery time.
So as we mentioned above, if you have been deemed high risk, head over to Gov.uk to register yourself as a clinically vulnerable person. You will be asked for your NHS number – which you can find on any letter the NHS has sent you, or on a prescription – but you will still be able to register if you cannot find it.
Using the Government's register, this will make sure the most vulnerable customers are prioritised at Sainsbury's so if you fall into this category, the best way to increase your chances of booking a home delivery slot is to make sure you're on the list.
How does Sainsbury's click & collect work?
If you'd like to use Sainsbury's Click & Collect service, simply go to Sainsbury's online and select the option before you checkout. Availability will vary depending on your area, but we've seen a decent number of free slots appearing.
It's exactly the same process as if you were ordering an online delivery, but instead, you're reserving your shop and coming to grab it at a certain time slot that's convenient for you.
It is important to note, however, that Sainsbury's is offering a higher number of Click & Collect time slots across the addresses we've used. Bear in mind, though, that this is all depending on your local store.
This might even be easier for some people considering it doesn't involve you actively going into the shop and putting yourself at the risk of exposure.
More food delivery services: quick links
Grocery delivery
Recipe box and meal delivery
Pizza delivery
Takeaway delivery
Alcohol delivery
Get daily insight, inspiration and deals in your inbox
Get the hottest deals available in your inbox plus news, reviews, opinion, analysis and more from the TechRadar team.
Adam was formerly TRG's Hardware Editor. A law graduate with an exceptional track record in content creation and online engagement, Adam has penned scintillating copy for various technology sites and also established his very own award-nominated video games website. He's previously worked at Nintendo of Europe as a Content Marketing Editor and once played Halo 5: Guardians for over 51 hours for charity. He is now an editor at The Shortcut.