News of the next-gen Sony WF-1000XM5 wireless earbuds has been thin on the ground, but that's changed after they were spotted in an official US regulatory database. Sony fan site TheWalkmanBlog has spotted (opens in new tab) what looks to be the Sony WF-1000XM5 flagship earbuds model in an FCC filing.
The report appears with some of the new model's key features for what would be the successor to the five-star reviewed Sony WF-1000XM4 wireless earbuds.
While the FCC documents keep as much as they can under wraps (including the name), the filing confirms the new model will boast Bluetooth version 5.3, which means support for Bluetooth LE Audio is possible – though Sony may try to push its own LDAC Hi-Res system only instead.
Reading between the lines, the filing suggests that the new model will retain a very similar design to the Sony WF-1000XM4, since it appears to feature the same touch panel as the previous flagship earbuds.
Other details are thin on the ground, but filing does also confirm the new WF-1000XM5's will also be keeping the same the same 3.85V voltage of its forebears.
Working on the basis that the Sony WH-1000XM5 over-ear headphones appeared on the FCC in early February 2022, before being officially being launched by the Japanese tech giants in May of that year, its looking likely we could see a late-spring release for the new earbuds.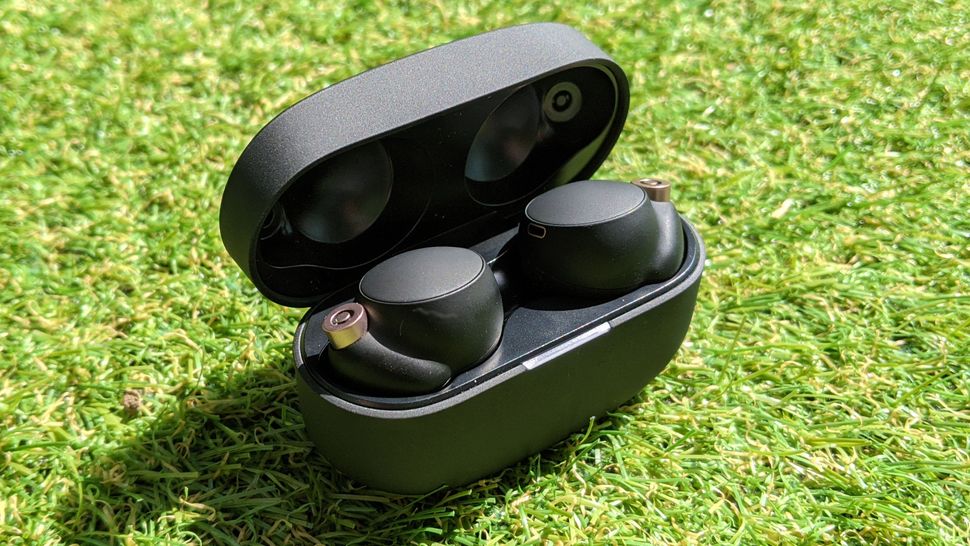 Analysis: Filing offers promising improvements – but not everything is ticked off our wish list
The Sony WF-1000XM4 are still top of our list of the best wireless earbuds for most people, so it's not like Sony is flailing behind the competition. But with solid competition from the likes of Bose QuietComfort Earbuds II and AirPods Pro 2, there's plenty of room for improvements for their successors.
Confirmation of Bluetooth version 5.3 is a big step in the right direction for the WF-1000XM5, especially if it means we get the better sound quality and lower power use of the Bluetooth LE Audio.
The FCC listing is only going to reveal so much at this stage, but the report doesn't offer answers on three features we think should be priorities for the new headphones.
There's no mention of support for the new Android Spatial Audio tech that Google is building into the operating system, nor an indication of improvement in noise cancellation that would bring the WF-1000XM5's performance in line with that of Bose and Apple's rival buds.
Arguably the biggest improvement would come with a boost to battery life, with the WF-1000XM's running out of juice after eight hours of use.
While we wait to get a full list of the new model's features, be sure to check out our guide to the best true wireless earbuds available today.