This is not a drill: it's a cheap and fully waterproof Bluetooth speaker (sorry).
I actually covered the IKEA Vappeby's initial US launch over a month ago, and noted the hook in my shower that would be perfect for it. And now it's finally available to buy at the big blue superstore in the UK and other parts of the world – and this news is worthy of your attention. Want one? I wouldn't think too much on it…
Admittedly, cheap and cheerful flat-pack furniture doesn't tend to play well with quality hi-fi products (ever tried to place your system on a wobbly table?), but IKEA has had notable successes in the audio sector – the company's record player collab with Swedish House Mafia, the Sonos-certified Symfonisk Table Lamp Speaker (which also comes in a floor-standing version) and its Picture Frame with Wi-Fi Speaker are just a few examples.
Now, IKEA has added to its entry-level Vappeby lineup with a tiny Bluetooth speaker, and if it looks like a soap on a rope, that's because it was designed primarily for the shower. The best bit? It's priced at just $15 / £12 / AU$22, and it's available now.
Opinion: for this money, IKEA has knocked it out the park yet again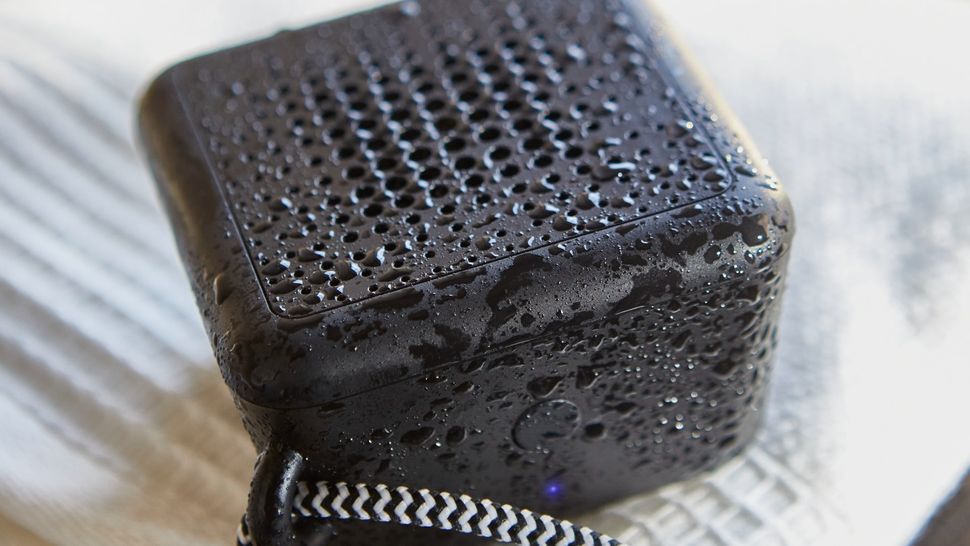 What else can I tell you? It's silicone-coated to achieve an IP67 waterproof and dustproof rating (it can actually be submerged in water up to one meter deep and survive for 30 minutes), and measures just three inches square and two inches deep.
So it'll probably last you a few hours at best, right? No, no! The most surprising aspect of this little belter is that you can chuck it in your shower and leave it for weeks, thanks to the claimed 80 hours of battery life at 50% volume. For clarity, that stamina crushes its closest competition (the dinky Tribit Stormbox Micro 2, which is sonically stellar but boasts only 12 hours), as well as some of the best Bluetooth speakers on the market – and that includes the best waterproof speakers of 2023.
The IKEA Vappeby portable Bluetooth speaker does not come bundled with a USB-C charger, but we've all got one of those kicking around by now, haven't we?
You can stereo-pair two of them to level up your in-shower playlist, and it comes in black, red or yellow finishes – and for me, the yellow one looks the soapiest.
Will it sound good? Ah, there's the rub. Then again, this is a-coffee-and-a-cake money (if you live in the UK anyway) for what on paper is a virtually unbreakable little speaker – and I really want to hear it.
Want to check out the competition? Here's my pick for the 3 Bluetooth speakers you should be throwing in your bag this festival season.
Again, if you've read to the end of this piece and you are considering buying one of IKEA's new cheap Vappeby Bluetooth babies, I wouldn't read it all again…