If life were a beach, Bluetooth speakers would be shells washing up on its shoreline. But which ones should you holding up to your ear to hear the musical ocean? Which would make your world a more beautiful place? That's why TechRadar is here. And that's why we love music and being able to enjoy it, whatever our budget.
Whether you're here to spend just a few dollars or pounds, or have a little more to invest, I've got three ideal musical companions for you. Sound-per-pound audio quality is of paramount importance. Next is portability, durability and any notable extras.
Want one of the best party speakers? There's a buying guide for that. What about one of the best waterproof speakers? Again, there's a dedicated roundup for you, friend.
These, however, are my pick of the portable speakers – the Bluetooth belters, if you will – that will make your festival season go just swimmingly. Enjoy!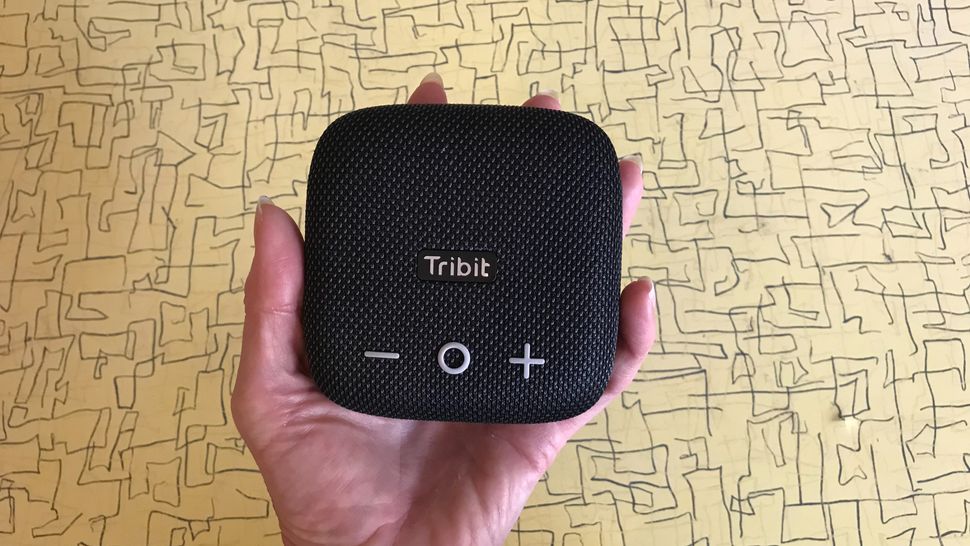 If you haven't heard of the (admittedly forgettable) name Tribit Audio before, note it down now, because the Stormbox Micro 2 is irrefutable proof that 'Tribit' and 'value' are two words that go hand-in-hand.
The Chinese audio specialist doesn't yet have the big-brand clout of other heavy-hitters in the best Bluetooth speaker realm, but Tribit's Stormbox Micro 2 cheap Bluetooth speaker takes everything that was good about the original Tribit Stormbox Micro (yes, this is a second-gen item) and betters it.
With a standard price of $60 or £60 (around AU$86), but already seeing various discounts, you simply can't do better for design, durability, features and sound quality in a cheap Bluetooth wireless speaker at this wallet-friendly level.
The StormBox Micro 2 is about the size of a stack of drinks coasters, and it has a handy strap on the underside so you can lash it onto a table leg, tent pole, bag strap or your bike's handlebars – we even managed to strap it to a hire car's cup holder.
It weighs just 11oz / 315g and is IP67 dust- and waterproof, but its battery life is a very useful 12 hours at moderate volumes, which is up from eight hours for the original. The power rating is also improved, from 9W to 10W, which means that the Stormbox Micro 2's loudness is increased. You're also getting Bluetooth 5.3, (up from Bluetooth 5.0) the chief perk here being a Bluetooth range of up to 120ft. I was able to stray up to 60ft (18m) from the speaker before it lost connection to my phone – which is seriously impressive when walls and doors were involved.
And here's the kicker: you can use the Stormbox Micro 2's two-way USB-C port to charge out (i.e. to juice up your mobile device) as well as to charge the speaker itself, although it's standard 5W charging rather than fast charging. You get a USB-C to USB-C cable in the box, although no plug, and do note that if you own an iPhone you'll need a USB-C-to-Lightning cable to use the feature. But come on! How many other tiny speakers can do that? Useful for a day in the park or by the sea, don't you agree?
You can also pair two Stormbox Micro 2 speakers together to get either 'Party' (read: mono) sound or create a stereo pair. And the sound is far beefier, crisper and more exciting than it has any business being at this level. Highly recommended.
---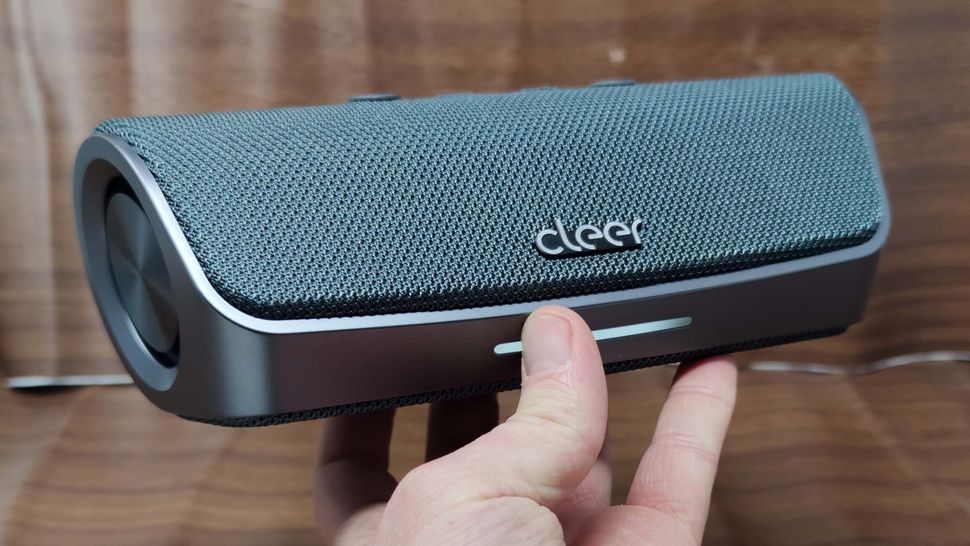 The Cleer Audio Scene is a mid-range Bluetooth speaker and, as that name suggests, it's about to cause one. It has a humbler price tag than most similarly-sized rivals, and there's a microphone onboard for calling, a useful extra aux-in for wired connectivity and top-notch audio clarity. This device might be relatively cheap and compact, but it's got strong specs.
The focus here is on definition, rather than bass weight, which you might prefer – certainly some members of the TechRadar team do – but it does mean the Cleer Audio Scene offers less through the low end than some of its rivals.
Cleer has squirreled away dual 48mm neodymium dynamic drivers paired with two passive radiators under the Scene's casework (which is slightly bigger than my trusty JBL Flip 6, see below) in a bid to promote extra power and distortion-free listening, and I think it's a resounding success for clarity and breadth given its bijou dimensions.
There's an IPX7 waterproof rating, 12 hours of playback when fully charged and, thanks to its built-in 'echo and noise-canceling microphone', calls can be taken on it – which is more than can be said of my no-mic JBL Flip 6.
The base is sturdy (it won't roll away if place on a bar top) and in a sea of barrel-shaped speakers, it looks refined. Emphatically one for the outdoor wish-list.
---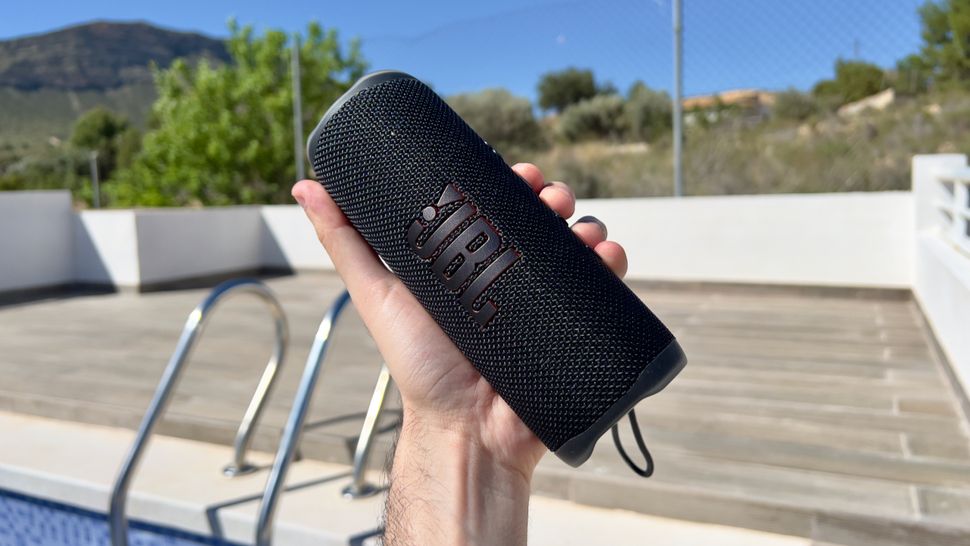 Look, the JBL Flip 6 sticks to the basics and gets them all right. It's rugged, portable, super-simple to use, sounds excellent for the money, and can be paired with up to 100 other JBL speakers at once (using JBL's nifty PartyBoost tech) to bring the volume.
You won't find extra perks such as voice assistants or Wi-Fi connectivity (or even a 3.5mm aux-in), but the Flip 6 sounds so good that you won't miss them. Its well-balanced audio performance is far more powerful than you might expect from a speaker of this size, and while the treble can sound just a little harsh at higher volumes, you're getting oodles of clarity and detail at the level.
A 12-hour battery life and water and dust resistance makes it an ideal companion for the pool or beach, and it's available in an array of eye-catching colors (where the Cleer Audio Scene above only comes in red or gray – and the Tribit only comes in black). It's a shame it doesn't have a port to charge your phone, like the Tribit, but now I'm really nitpicking…
Like the JBL Flip 5 before it, the Flip 6 is an ideal speaker for anyone who wants to simply play their music, crank it up loud, sit back and enjoy – whether you're listening at home or beside someone's private pool (you lucky thing, you).