The Eagles beat the Patriots 41-33 in the 2018 Super Bowl and the Super Bowl LIII for 2019 should offer just as exciting a game.
Due to take place in February 3 2019, the 53rd Super Bowl will be played at the Mercedes-Benz stadium in Atlanta, Georgia. While this is the third Super Bowl in Atlanta, it'll be the first at this stadium which opened in 2017.
Bruno Mars headlined the half-time show in 2018 and suggested a hip-hop artists should do the honours in 2019 since it'll be held in Atlanta. Aside from music we're expecting a huge game to conclude the season of football.
Super Bowl LIII will be broadcast by CBS in the US. But there are plenty of ways to watch locally and internationally. Read on to find out how to watch the Super Bowl LIII 2019 where you are.
While everything has yet to be announced for 2019, check out the 2018 guide below to get an idea of where to watch.
1. How to watch Super Bowl online:
This is the best way to watch Super Bowl 2018 online - from absolutely anywhere in the world - without any commercial breaks: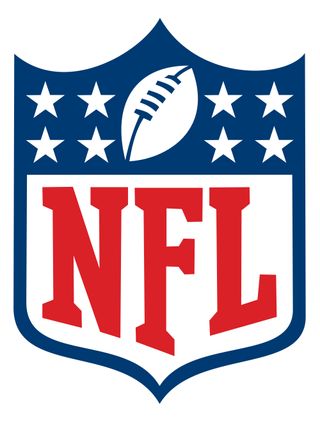 1. Download and install a VPN
If you don't have easy access to watch the Super Bowl live online in your country, the best way to watch it for free is to download and install a VPN. We've tested all of the major VPN services and we rate ExpressVPN as the absolute best. It's compatible with all of your devices, supports most streaming services and ranks amongst the fastest. You can even install it on devices like an Amazon Fire TV Stick, Apple TV, Xbox and PlayStation. What's more, there's a great deal running this weekend which offers a 49% discount and a 30-day money back guarantee so if you were already interested in VPNs now is a great time to sign up. Check out ExpressVPN here
2. Connect to a UK server location
Simply open the VPN app, hit 'choose location' and select a UK location - it doesn't matter which one and it's super easy to do. The reason to choose the UK? Because it's being broadcast live for free, so as soon as you have a UK IP address you're free to watch the Super Bowl hassle free.
3. Go to TVPlayer.com
TVPlayer is a free online streaming service which offers hundreds of channels - and you don't even need to sign in. Among the channels on offer is BBC One which will show the entire event live. And the best bit? The BBC doesn't have commercials so you'll be able to enjoy totally uninterrupted coverage without a single commercial break.
Want to record the Super Bowl and watch it later? TVPlayer will also allow you to do that too. You'll need to sign up for a paid account, but the good news there is that the site offers a 14-day free trial so no payments required!

Which countries can I watch the Super Bowl from using a VPN?
A VPN will enable you to watch the Super Bowl from literally anywhere. So that obviously includes: US, UK, Israel, Belgium, Canada, Germany, Denmark, India, Netherlands, Spain, Brazil, Belgium, Romania, Mexico, France, Sweden, Italy, Portugal, Czech Republic, Ireland, Poland, Kenya, Hungary, South Africa, Indonesia, China, Nigeria, Bangladesh, Russia, Japan, Egypt and more!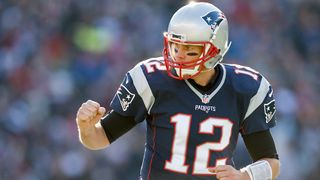 2. How to watch Super Bowl online free in the US:
If you are in the US, Verizon will allow you to watch the Super Bowl 2018 live via its vast online properties including Yahoo Sports so that's the easiest way to watch the Super Bowl on your iPhone or iPad. Mobile users, regardless of their networks, will be able to watch it for free via the dedicated Yahoo Sports apps (Android, iOS).
That said, you won't be able to watch it on your desktop, connected TV or tablet and casting to a secondary screen will be disabled.
NBC will broadcast the Super Bowl 2018 on its website and through its NBC Sports app for free (Android, iOS, Windows, Roku, Chromecast, Xbox, Samsung, Amazon Fire TV) - so that's an easy option if you don't mind putting up with all the commercials. If you want to watch without any commercials - check out the options above!
NBC has confirmed that you will need to authenticate yourself with a cable, satellite or telco TV subscription that includes NBCSN. It is free and only requires you to sign up on NBC Sports using the username and the password you usually use on your providers' website.
NBC Sports says that " Authentication supports our ongoing investment in sports programming for all of our platforms and is consistent with industry trends."
Many online US-based TV streaming services offer NBC Sports as part of their bundles and a few of them offer trials and the best one is YoutubeTV, an official Google product.
You get a 30-day trial, the ability to record to the cloud and up to six accounts per household (and 3 simultaneous streams per membership).
You can watch it on most devices and there are no fees for canceling. The other contenders are Playstation Vue, Sling TV, DirecTV Now, Fubo TV and Hulu with Live TV.
NBC will also broadcast the XXIII Winter Olympics which take place in PyeongChong in South Korea and start just hours before the Super Bowl LII. Find out how you can watch the Winter Olympics 2018 online
You will need a US IP address in order to access all of the above or otherwise you won't be able to access the content from abroad.
Will Super Bowl be in 4K?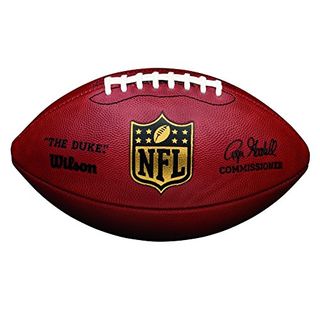 There will be five Sony 4K cameras covering Super Bowl 2018 and while NBC has yet confirmed that the event will be broadcasted in 4K, that's a distinct possibility. BBC's iPlayer is already ready for 4K as demonstrated by the Blue Planet II series. If that's the case, make sure your broadband and/or your VPN can deal with this.
However it is more than likely that for compatibility and legacy reasons, the 4K feed will be downscaled to good ol' HD which is likely to look slightly off-putting on a large screen 4K display.
How to watch Super Bowl online in the UK:
If you're in the UK and have a TV licence, then BBC One on your TV or else BBC iPlayer is where you should head for Super Bowl 52 - the broadcaster has renewed its exclusive deal with the NFL.
You may be asked to register for free in order to watch it though but it is a doddle and once you do it, you can enjoy it almost anywhere including on your smartphone, your media player, tablet, your web browser, streaming devices, gaming consoles, TV, cable and satellite operators etc. Sky Sports will broadcast the American coverage.
Worldwide coverage:
Here is a the list of territories and the Super Bowl broadcasters: Canada (Dazn, CTV, CTV 2, TSN), Africa (Super Sports, Zuku), Australia (Foxtel, Seven Networks), France (W9), India (Sony Ten, Sony Six), China (TBC). Super Bowl is available live in seven languages and 170 countries and territories and there's a useful guide on the main broadcasters on NFL's website.
Feeling flush?
At the time of writing, the cheapest ticket for Super Bowl LII costs a whopping $3,725 from Ticketmaster but that's mere pocket money compared to the grand daddy of them all. Seats 13-14 in row 1 in Section F4 costs a staggering $27,990 (or just over 2.50 bitcoins). This includes the Platinum Package All Inclusive Pregame Party @ 52 Live, in game delta sky 360 club access, pre game hospitality and post game on-field experience.
Techradar and NFL
Future Publishing, the publishers of TechRadar, produces about 400 bookazines a year. Amongst them are a couple of NFL-focused titles:
Legends of the NFL looks at the incredible stories of dozens of the league's most celebrated players. From early innovators like Don Hutson and Jim Brown, to modern giants such as Tom Brady, there's something for every football fan here.
The NFL Book is a complete guide to the United States' favourite sport – a celebration of football for newcomers and gridiron veterans alike. Inside is a history of the game - with features such as the 10 Greatest NFL Games of All Time - along with an explanation of the NFL rules and jargon so you can quickly get yourself up to speed. With a review of the 2016 season as well as profiles of every NFL franchise ahead of the 2017 campaign, there's something for every football fan here.
Super Bowl 2018: your questions answered
When is the Super Bowl?
The Super Bowl always takes place on the first Sunday in February. This year that means the Super Bowl takes place on February 4 - that's today!
What is Super Bowl 2018 start time?
The Super Bowl start time is 3.30 PT and 6.30 ET in the US. In the UK, the game starts at 11.30pm.
What's happening during the half time show?
The featured performance at Super Bowl 52 will be given by Justin Timberlake. It will be the third time that Timberlake has performed at the Super Bowl - he performed with NSYNC in 2001 and was the catalyst in the now infamous 'Janet Jackson's boob' incident when he performed with her at the Super Bowl in 2004.
Timberlake didn't want to share the limelight this time round though - he'll be performing alone with no guest musicians other than his band the Tennesseee Kids. He'll be dancing and singing while wearing clothes designed by Stella McCartney.
Where is the Super Bowl?
Super Bowl 2018 will be played at the US Bank Statium in Minneapolis, Minnesota. It's the second time the event has been hosted in the city after its previous year in the spotlight in 1992. This also means the Super Bowl will be a cold affair with very chilly weather forecast.