Native iPhone 3GS gaming a long way off
Mediatonic's Creative Director applauds iPhone 3GS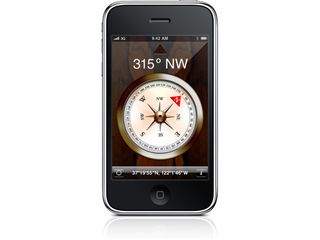 So iPhone 3GS finally arrives in your local Apple Store tomorrow, with handheld gaming fans eager to know what it means for new types of fun on the go.
TechRadar spoke with Paul Croft, Creative Director at leading iPhone game developer, Mediatonic, who thinks that the new iPhone 3GS "shows the commitment Apple is making to support games on their platform" because "the new GPU and processing capacity of the 3GS means it will be possible to create more complex, better looking games as the phone will be able to process information faster."
But hold on a second, before you start getting too over-excited about superfast iPhone 3GS gaming, the Mediatonic man does add that he "thinks it will take a long time for us to see any true native games for the new platform [because] as a developer, we are looking get our game in front of the biggest market of potential buyers possible and it is impossible to ignore the 40 million install base already existing on the current iPhone.
Native 3GS gaming
In Croft's opinion, those iPhone game developers doing 3D games "will build them to scale in quality - much like PC games today - they'll release just one build of the game but when run on the 3GS the graphics will look more detailed and smoother than when the game runs on older hardware.
"In time we'll see titles released that are designed specifically for the 3GS to take full advantage of the new hardware - but I think it will take at least six months to a one year before any serious contenders emerge."
As Mediatonic tend to focus on 2D titles, Croft is more excited about the new features offereing by iPhone's new 3.0 operating system which is more exciting that the updated hardware in the 3GS, because what really appeals to him "is creating connected experiences" so he notes that key features are:
Push notifications: "There are so many possibilities for using this service. We think it's an awesome way to connect with your friends who have the application, bouncing scores / challenges and messages backwards and forwards."
Purchasing in applications: "This will open up the possibility for a whole new genre of applications to be created. It's likely we'll see games using free to play / pay for items models used online, in particular I believe many of the current revenue models for Facebook games such as micro-transactions will be used in iPhone games."
Peer to Peer connectivity: "Local multiplayer games without a WiFi network and beaming game data to your friends are a few of the possibilities this new feature opens up."
Cross-platform gaming
The feature that Mediatonic loves most with iPhone "is its connectivity to the outside world. Our background as a company is in online games and we're passionate about building gaming experiences which allow players to connect with each other from any platform. For example, I could play against a friend who was using a particular website, direct from my iPhone."
"Since iPhone users are not charged for internet usage we're seeing more and more connected games and experiences come out on the iPhone.
"Facebook Connect is a great example of the way the industry is moving towards converging on the web and we're hard at work on games that take advantage of these principles to create truly unique experiences."
Stay tuned for more opinion and comment on iPhone 3GS and iPhone 3.0 throughout the week, along with all of our in-depth news and feature coverage of the iPhone 3GS launch tomorrow (Friday 19 June).
Sign up to receive daily breaking news, reviews, opinion, analysis, deals and more from the world of tech.