Una nueva inteligencia artificial escribe mejor código que el 46% de los programadores
Se llama AlphaCode, de DeepMind, y sólo acaba de empezar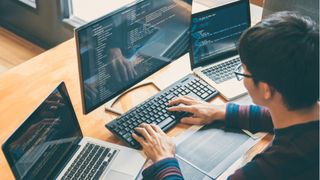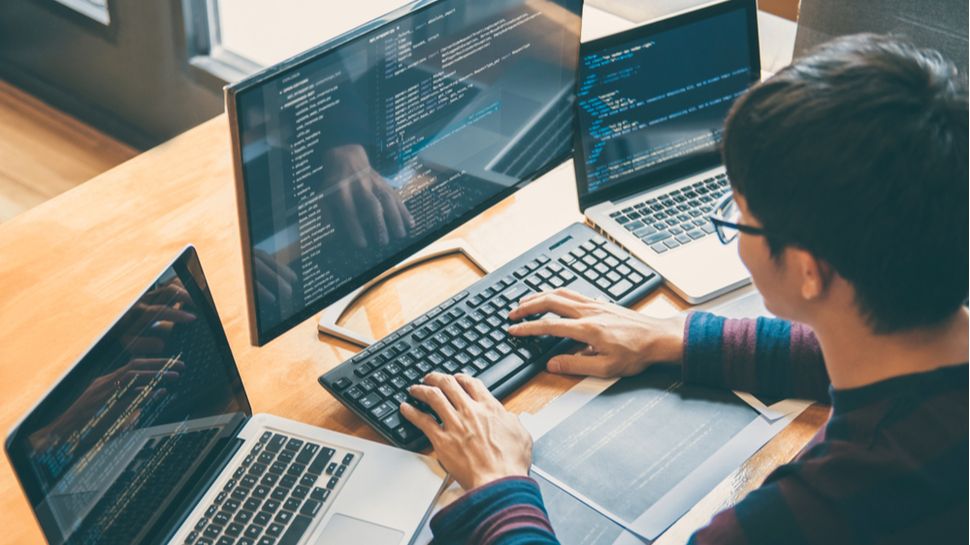 (Image credit: Shutterstock / Elle Aon)
La compañía de inteligencia artificial (IA) DeepMind — propiedad de la matriz de Google, Alphabet — ha desarrollado un nuevo motor de programación capaz de superar a muchos desarrolladores humanos.
Se llama AlphaCode y como se explica en este artículo, es capaz de escribir programas a un "nivel competitivo". Es superior al 46% de programadores humanos, dice Google.

El rendimiento del modelo de IA se evaluó utilizando diez retos alojados en Codeforces, una plataforma que atrae a desarrolladores que buscan entrenar sus músculos mentales compitiendo entre ellos para resolver problemas especiales.

Aunque estos desafíos no son las típicas tareas de programación, la capacidad de resolver problemas de manera creativa es un excelente indicador de la capacidad de programación. AlphaCode es el primer sistema de IA capaz de competir con humanos en este contexto.
A la vanguardia de la inteligencia artificial
DeepMind está a la vanguardia del desarrollo de inteligencia artificial. Adquirida por Google en 2014, su trabajo más famoso por ahora es AlphaGo, el primer programa del mundo que ha sido capaz de derrotar a un jugador humano en el antiguo juego chino de Go. Pero su actividad de investigación y desarrollo se extiende a múltiples áreas y es uno de las grandes influencias en Google y las subsidiarias de Alphabet.

Según cuenta DeepMind, el modelo fue preentrenado contra un gran número de programas de código abierto extraído del centro de programación público GitHub y refinado utilizando otro conjunto de programas más pequeño de datos recopilados de concursos de programación. Éste es un paso que dicen como "crítico para el rendimiento" de AlphaCode.
Aunque muchos humanos superan la capacidad de AlphaCode en las pruebas, su capacidad para programar soluciones novedosas a problemas complejos es impresionante.

Como dice Petr Mitrichev, un programador competitivo de Google, "resolver problemas de programación competitivos es algo realmente difícil de hacer, que requiere tanto buenas habilidades de codificación como creatividad para resolver problemas".

"Me impresionó mucho que AlphaCode pudiera progresar en esta área, y me emocionó ver cómo el modelo utiliza su comprensión de declaraciones para producir código y guiar su exploración aleatoria para crear soluciones", dijo Mitrichev.

DeepMind afirma que esta investigación todavía se encuentra en las primeras etapas. El nivel de rendimiento de AlphaCode, apunta, es solo el comienzo: "nuestra exploración en la generación de código deja un gran margen de mejora e insinúa ideas aún más emocionantes que podrían ayudar a los programadores a mejorar su productividad y abrir el campo a las personas que actualmente no escriben código".

"Continuaremos esta exploración y esperamos que una mayor investigación resulte en herramientas para mejorar la programación y acercarnos a la IA de resolución de problemas", añadió la compañía.
Sin duda, el avance es increíble e indica que la IA está llamada a integrarse en el desarrollo de aplicaciones en los próximos años (algo por otra parte previsible).
Are you a pro? Subscribe to our newsletter
Sign up to the TechRadar Pro newsletter to get all the top news, opinion, features and guidance your business needs to succeed!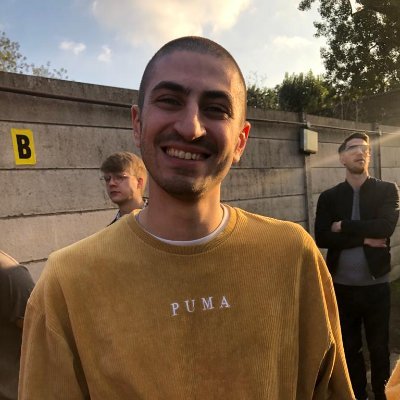 Joel Khalili is the News and Features Editor at TechRadar Pro, covering cybersecurity, data privacy, cloud, AI, blockchain, internet infrastructure, 5G, data storage and computing. He's responsible for curating our news content, as well as commissioning and producing features on the technologies that are transforming the way the world does business.