Samsung is planning to buy OLED TV panels that would enable it to make much cheaper OLED sets than its current models, with the aim of launching these new models next year, according a report from The Elec.
At the moment, Samsung only makes OLED TVs using a next-gen QD-OLED display (where quantum dots are combined with OLED pixels for better colors and brightness), which makes models like the Samsung S95C very expensive compared to the likes of the LG C3, let alone the much cheaper LG A2.
The report says that Samsung is in negotiations with LG Display (the part of LG that is essentially the only supplier of these more traditional OLED screens, as used in most of the best OLED TVs) to buy an order of its OLED TV panels. It wouldn't make any sense for Samsung to want the most expensive OLED panels, since that would just compete with with QD-OLED models – so the goal must be that Samsung wants to release cheaper OLED TVs, and it knows that QD-OLED's prices won't drop fast enough.
However, it's far certain this will all come to pass; it's not the first time these two companies have discussed this, and talks broke down last time. And on top of that, Samsung might not be that serious about it anyways – as The Elec points out, Samsung is currently getting squeezed by Chinese manufacturers on the availability of screens for its QLED TVs, and threatening to turn to OLED instead might be a negotiating tactic.
But also, we know that interest in OLED TVs is at an all-time high, and it might be that Samsung has decided that it just needs to be in the game properly. But if that's the case, it's going to have to change its frustrating stance against Dolby Vision HDR, or I'm not sure they'll be worth launching anyway.
A Vision of the future
Dolby Vision is one of the more advanced forms of HDR, which uses scene-by-scene contrast data and improved tone mapping (in other words, how well the brightest parts of a movie that was mastered on a pro monitor are converted for your consumer-grade TV) to give you best-looking picture.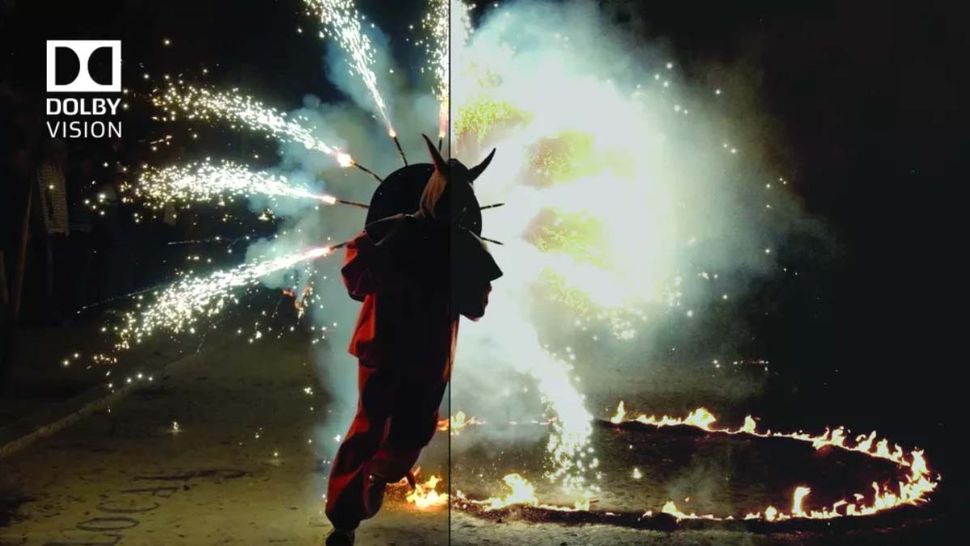 Samsung has always refused to support Dolby Vision, instead pushing the rival HDR10+ format, which is free to use – Dolby Vision requires the TV makers to pay Dolby a fee. But Dolby Vision is much more widely used on the best streaming services and on 4K Blu-rays, so it's by far the more useful one to support.
And the key thing about Dolby Vision is that what it's really good at is making HDR look great on TVs of limited brightness levels… such as affordable OLED TVs.
Last year, Samsung finally relented on its total Dolby opposition and included built-in Dolby Atmos audio support on its TVs for the first time. I really hope 2024 is when it opens up to Dolby Vision too, if it goes through with making more affordable OLED TVs – because if it doesn't, they could really struggle.
If you could buy an OLED TV from Samsung, Sony or LG, all using the same kind of screen technology, all with equivalently good processing and other features (as is generally the case these days)… would you buy the one with the HDR tech that makes things look better, or the one without? There's no question for me, and I think we'd have trouble recommending the Samsung over its rivals because of it, unless it really pulls something clever out of the bag.
Lacking Dolby Vision isn't usually a dealbreaker on its own – we feature Samsung TVs plenty in our list of the best TVs – but if Samsung's OLED TVs are the only OLED TVs not to include it (which would be the case), they're just going to look out of touch from the moment they launch.