Black Friday and Cyber Monday encompass one of the busiest shopping periods in Australia. Even though the phenomenon originated in the US and aren't exactly official sales in Australia, it hasn't stopped them from becoming popular with both retailers and shoppers. No longer can we say that Black Friday is a new phenomenon Down Under.
Outside of Boxing Day sales, it's the biggest event that sees retailers offer huge discounts on a plethora of items to lure in shoppers.
Adopting Black Friday and Cyber Monday seems to have paid off as well, with reports from 2017 suggesting Aussies love bargain hunting, mainly making a beeline for fashion and electronics.
In fact, 2017 saw deal hunters rise early on Black Friday to catch the juiciest worm, with shopping sprees peaking between 6am and 8am, followed by another spree between 3pm and 5pm, with 34% of shoppers in Sydney alone.
When is Black Friday 2018 and Cyber Monday 2018?
Black Friday is the Friday immediately after the Thanksgiving holiday in the US, so this year it's November 23, 2018 in Australia.
Cyber Monday, as the name may suggest, is the Monday immediately after Black Friday. So this year Cyber Monday 2018 will fall on Monday, November 26.
That means there's not long to go now, with just over two weeks to go for D-Day to arrive. Although the two days are, on paper, individual sales, it's become hard to distinguish between them.
More often than not, retailers begin their Black Friday sales well before the actual day and end the sale well after Cyber Monday, giving shoppers an extended week, sometimes even a month, of excellent bargains.
Black Friday Australia quicklinks
While we will be listing our selection of the best tech bargains to be found on Black Friday right here, we've also got a few dedicated pages for specific retailers and for product categories. If you know exactly what you want or where you want it from, you can head directly to one of the pages listed below.
Product categories:
Brands and retailers:
Early Black Friday deals in Australia
While most retailers seem to be waiting for Black Friday week to start officially (Monday, November 19), DJI has already announced discounts on a handful of its products, including a few of its most popular consumer drones, its FPV goggles and a handheld gimbal.
As we wait for everyone else to commence offering deals next week, Amazon Australia has given us a tease, something that would tickle the fancy of any avid reader.
Nvidia Shield TV with Remote | now $169.95 (save $80)
Whether you're interesting in streaming your favourite Netflix show or playing your PC games on your TV, the Nvidia Shield is the go. A 4K, HDR output is made possible by its Tegra X1 processor, 3GB of RAM and 256-core GPU.View Deal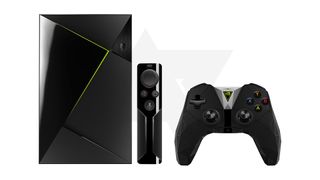 Nvidia Shield TV with Controller and Remote | now $229.95 (save $100)
If you're thinking of getting the Shield TV but are also chasing down the controller in order to play your games with something a little more suitable than a keyboard and mouse, then this bundle is for you.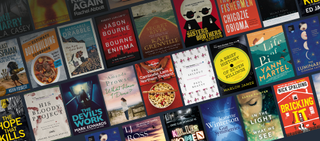 Kindle Unlimited | 3 months for just $1.99
For those using a Kindle ereader or the mobile app, you can save on a Kindle Unlimited subscription from Amazon. It's usually $13.99 a month, but you can get a three-month subscription for just $1.99. After the three-month period, it will revert back to the usual $14. If you happen to be a new member, you'll even get the 30-day free trial. That should sort out your Christmas break reading list, but please note that this offer is open to new subscribers only.View Deal
Why is the sale event called 'Black Friday'?
Although Black Friday today signifies a fun shopping period, it wasn't always so. The term 'Black Friday' was first used in an article published in the New York Times way back in 1870 in reference to the gold market collapse of 1869.
However, it was later in the 1960s that police in Philadelphia took to calling the day of sales after Thanksgiving 'Black Friday', as they found it impossible to control the hordes of 'doorbusting' shoppers – a phrase retailers used to describe deals so good that shoppers would try and break down the front doors to get at them.
The history of Black Friday sales
The tradition of sales on Black Friday began in the '60s, when American retailers used to mark profits and losses in their ledgers in black and red ink respectively. Before the Christmas season kicked off, retailers tried to turn year-long losses into black-marked profits, thus kicking off the largest and most popular shopping trend of the year.
A single day that brings with it massive savings means that it's also famous for shoppers battling one another, with each Black Friday bringing a new bunch of YouTube clips showing people fighting over flat-screen TVs.
Australian retailers began to show interest in replicating Black Friday sales locally about six years ago, and the shopping event now gets nearly as much attention as the Melbourne Cup.
But gone are the days of Black Friday doorbuster sales; while many retailers offer discounts in store, the culture of online shopping has caught up, meaning shoppers can beat the crowds and browse the bargains from home or, if the boss isn't looking, from work.
What's the difference between Black Friday and Cyber Monday?
Originally Cyber Monday was unconnected to the Black Friday sales and was introduced as recently as 2005. It was the day – after the spending spree of Black Friday had settled down – that people went, "Yikes! It's nearly Christmas and I haven't bought presents yet!"
Cyber Monday was launched as the day online retailers offered big savings to holiday shoppers. Where Black Friday focused mostly on consumer electronics, Cyber Monday catered to things like clothing and accessories.
But now there's barely any difference to spot between the two. What is often advertised as a Black Friday sale starts well before the actual day arrives, then rolls over into Cyber Monday and, very often, beyond. The two sales have merged into what could be described as Black Friday And Cyber Monday And The Week Before And After.
Why Black Friday and Cyber Monday matter
Black Friday and Cyber Monday have changed the way we shop in the run-up to Christmas, and they've had a massive effect on the retail industry, especially online.
For the shoppers, the Black Friday and Cyber Monday sales frenzy means a whole week or more of what appear to be good deals, but if you aren't too careful, you could end up going overboard.
Black Friday. Cyber Monday. Broke Tuesday.November 27, 2017
If you're savvy, though, and take advantage of TechRadar's Black Friday and Cyber Monday deals monitoring, you really can save a lot of money on some of the hottest tech in town.
What to expect from Black Friday 2018 and Cyber Monday 2018
As Black Friday gains in popularity in Australia, more and more retailers are joining the bandwagon and offering greater discounts. And with competition between retailers gaining momentum, we saw Black Friday in 2016 go from being a single-day event to being spread over a few days, with the same trend carried over into 2017. So be rest assured it's not going to be just two days of bargains this year either.
With Amazon finally in Australia, the competition just got fiercer, as the online marketplace could shake things up dramatically this year. This could mean local retailers will be scrambling to sell more and possibly offering higher discounts.
While it's hard to predict what could happen this year, here are some safe bets:
Amazon will heavily discount its own products.
You can score some of the latest smartphones for much less than their actual retail value.
You'll want to hold off buying a new computer as laptops always get a big discount.
It will be a great time to upgrade your home entertainment system with prices on TVs being slashed.
Photography buffs will be able to save a small fortune on ILC bodies, compacts, lenses and other accessories.
Top deals to expect from Black Friday 2018 and Cyber Monday 2018
iPhone X
With Apple getting ready to launch the 2018 range of flagship iPhones, we can expect to see the infamously expensive iPhone X to carry discounted price tags this year, and could well be one of the more popular items on sale. We'd expect some decent deals on iPads too as Apple has refreshed the line-up this year.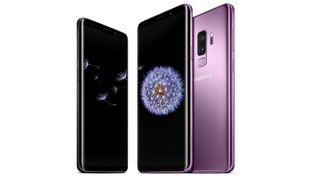 Samsung Galaxy S9 & S9 Plus
As with the iPhones, so with the Galaxies, and it won't be restricted to the S9 range. You can expect the Note series to be heavily discounted as well, giving those who like Samsung's phablet range a chance to scoop up the latest Note 9 for less.
PS4
With rumours of a PS5 swirling around the ether and a pretty saturated market, we'd expect to see some great deals on the PS4, especially bundles, where retailers have much more room to manoeuvre. Amazon has already shown us that it's willing to offer great bargains on gaming consoles, so the competition is high.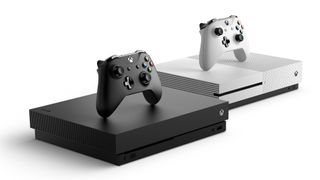 Xbox One X
Microsoft's pro console went on sale just in time for Black Friday 2017 but there was no hint of a discount then. One year on and we definitely expect the console to go on sale, with plenty of bundles to choose from, and plenty of them coming straight from the Microsoft Store.
4K HD OLED TVs
Black Friday 2017 was positively packed with TV deals, including nearly half-price deals on selected OLED TVs. High-end sets are where the really expensive RRPs are, and the ever-advancing world of telly tech means those prices can only be sustained for a fairly short time. If you're in the market for the kind of TV whose price tag wouldn't look out of place on a car, Black Friday 2018 could be a very good day for you indeed.
Black Friday 2018 FAQ: what it is, when it happens and where to get the best deals
Are Black Friday and Cyber Monday sales held in Australia?
Most definitely. Black Friday may have started off as an American tradition, but it's become increasingly popular in Australia over the last five years or so, with major retailers like Harvey Norman, JB Hi-Fi, and Ted's Cameras offering big bargains on a wide variety of products, with the sale usually extending well beyond Cyber Monday.
What and when is Black Friday?
Black Friday is the Friday immediately after Thanksgiving in the US. It's the day when retailers offer big discounts to kick-start the holiday shopping season. Black Friday 2018 will be Friday, 23 November.
What and when is Cyber Monday?
Cyber Monday is the Monday immediately after Black Friday. Cyber Monday 2018 will be on Monday, 26 November.
What is Black Friday deals week?
It's the week that includes Black Friday. Retailers are increasingly offering deals before and after Black Friday itself in an attempt to stand out from the crowd.
Are Black Friday deals real?
Yes, although in some cases the discounts have been negotiated well in advance with suppliers. As with any sales, you'll see a mix of genuine bargains, discounted end-of-line stock and mysterious things found in the back of a warehouse somewhere.
Where can I find the best Black Friday deals?
Right here on TechRadar of course! We scour all the top retailers' Black Friday and Cyber Monday deals so that you don't have to – and we tell you whether the deals are worth getting excited about too. Whether it's a 4K HDR OLED TV or an Xbox One controller, if it's discounted we'll have the details here.
How do I get the best Black Friday and Cyber Monday 2018 deals?
Know what you want, know what you can afford to spend and know the market: you'll often spot retailers charging higher than usual prices in October so they can offer amazing discounts on Black Friday. Pay particular attention to real prices, not RRPs: TVs are particularly bad for this, with sets whose RRP is eleventy billion dollars routinely selling for a few hundred dollars.
It's also a very good idea to be flexible: for example, if you fancy a Sony 4K TV then think about the features you want rather than a specific model number: the BRV123ABD54-88C-9218-B may not be discounted on Black Friday, but an almost identical set with the specification you want probably will be.
Can I get cashback on Black Friday deals?
Sometimes, yes. Your credit card may offer cashback on purchases, and some big brands often offer cashback even when you purchase from a retailer.
Am I protected when I buy on Black Friday?
Yes. In Australia, anything you buy from a company online is covered by a wealth of consumer protection legislation which give you the same rights as with any other online purchase.
How can I stay safe on Black Friday?
Black Friday brings out the scammers as well as the sellers, so be wary of unsolicited emails or links to deals on social media, no matter how legitimate they look: anything asking for card details or login details may be a scam. Phishing sites do big business on Black Friday, so be extra suspicious – and if you're on a PC, make sure your security software is up to date. Many security suites automatically block known scam sites.