Best road trip planner apps: 5 apps to map out your adventure
How to plan your roadtrip with apps in the driver's seat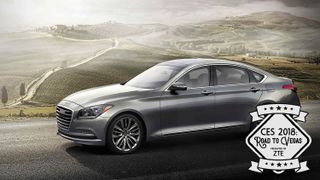 Regardless of your destination, planning your trip is an integral part of the adventure. Otherwise, you'll spend way more than you need to and, chances are, you won't get to see everything on your wishlist.
We live in a golden age of technology that we often take for granted. But, in all the time we spend playing our 'Spin Addicts' and our 'Cat Quests', very rarely do we think about the utility that our smart devices can provide on the open road.
As such, we've gone out of our way to do the thinking for you.
That's right, to help you out with your next big outing we've assimilated five of the best road trip planner apps for your lengthy expedition below. Above all else, we imagine you'll be enticed by the fact that they're all free to download, even if you may or may not be tempted later on to shell out some cash for a monthly subscription fee. (You'll know what we mean when you see it.)
1. Roadtrippers
As its name and slogan suggests, this is the only map built for travelers. Okay, maybe that's a bit of hyperbole, but this app will help you find virtually everything you could ever need along the way.
Open Roadtrippers and you'll find millions of locations, including local diners and roadside attractions that, admittedly, Google Maps is prone to miss. Then, once you've outlined your road trip plan, you can share it with your travel buddies so that they can make suggestions.
Download it now on iOS | Download it now on Android
2. Waze
Like Roadtrippers, Waze hones in on social interaction, but it does so by letting the community decide which routes are the best to take. Users can report nearby collisions, police radar and traffic jams so that you can safely avoid those routes in favor of arriving on time. What's more, you'll find the cheapest gas prices around, as gathered by the community. Regardless of whether you set out to save time or money, Waze is the best way to do both.
Download it now on iOS | Download it now on Android
3. GasBuddy
Unlike our previous mentions which can potentially save time or money, GasBuddy promises a specific amount of money you'll save by using it.
Similar to Waze, GasBuddy is a community-driven platform that helps you locate the most affordable gas prices around so that you never have to pay full price for fossil fuels again. The difference is that, with this app, you can subscribe to GasBuddy Pay for additional savings of 15 cents per gallon on your first fill-up and 5 cents per gallon on every fill-up after that.
Download it now on iOS | Download it now on Android
4. Hotel Tonight
We've all been in that position. The one where we get too tired to continue driving and we need to find a hotel quickly and cheaply, else suffer the wrath of sleepy driving with the windows rolled down and the music turned all the way up. (Pro tip: don't do that, ever. It's super dangerous.)
But if that sounds like a horror story that you've experienced before, Hotel Tonight is the app for you. Specializing in last-minute hotel deals, Hotel Tonight makes it possible to book a room in three easy taps and one seamless swipe.
Download it now on iOS | Download it now on Android
5. Spotify
Close your eyes. Now imagine you can listen to any song you want, including but not limited to "I'm Gonna Be (500 Miles)" by The Proclaimers. Now open them.
Though it seems jokingly obvious now, Spotify would have been a dream come true in the days when top 40 radio hits triumphed over all else. Finally, you don't have to listen to the same handful of songs on repeat.
Instead, you can hand-pick your own playlists, choosing between over 30 million songs in the Spotify catalog. Of course, if Spotify isn't your music scene, both Apple Music and Google's own Play Music streaming service are also good travel companions.
Download it now on iOS | Download it now on Android
TechRadar's The Road to the Show 2018 sees our intrepid writers braving a cross-country trip across the US, using the best gadgets to bring you their daily travel blog and offering the best tips for a tech-based roadtrip. The journey is brought to you in association with ZTE and the ZTE Axon M, with car transportation provided by Genesis.
Sign up to receive daily breaking news, reviews, opinion, analysis, deals and more from the world of tech.
Gabe has been writing about video games and technology since he was 16 years old. Currently serving as a Contributing Editor & Producer for TechRadar, where he keeps articles fresh and up to date on the reg, you may recognize his byline from Digital Trends, TechSpot and Kotaku UK. He can't tell if his adoration of Sonic the Hedgehog is genuine or ironic anymore.