Aussie Broadband outmuscles Telstra and Optus for speed, according to new report
Opensignal's data reveals Aussie Broadband was over 100Mbps faster than its rivals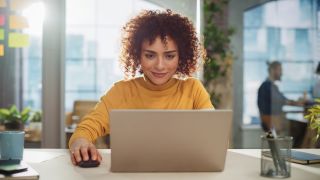 (Image credit: Gorodenkoff / Shutterstock)
Aussie Broadband has outmuscled Telstra, Optus, TPG and Vodafone in two key areas of speed performance, coming out on top for average download speeds and average peak download speeds, according to data collected by communications analyst Opensignal.
The data found that nationwide, Aussie Broadband was significantly ahead of its rivals with an average peak download speed of 257.1Mbps, which exceeds the best NBN 250 plans on the market.
Aussie Broadband's score was over 100Mbps faster than what its competitors achieved, with the second-highest result coming from Optus with an average peak download speed of 143.7Mbps recorded. Following Optus was TPG with 136.6Mbps, Vodafone with 135.9Mbps and finally Telstra with 134.6Mbps.
Opensignal's report only recorded data from the largest internet providers by market share in Australia's five largest cities (Sydney, Melbourne, Brisbane, Perth and Adelaide). For the providers to be eligible in the report, they needed to serve at least 5% of Opensignal's users in each city.
Aussie Broadband was the clear frontrunner nationally, but it also continued its winning streak across the major cities. In Sydney, Melbourne and Brisbane, it took out the number one spot for average peak download speed, while it tied with Optus in Perth for the metric. Data wasn't collected for Aussie Broadband in Adelaide.
The telco wasn't ahead in all of Opensignal's metrics, as it was beaten out by Optus for the fastest average upload speeds – though there wasn't much in it. Optus recorded the highest uploads at 11.8Mbps on average, while Aussie Broadband and Telstra were a smidge behind with 10.6Mbps and 10.5Mbps respectively. Vodafone had the slowest uploads at 7.5Mbps.
So, how much does Aussie Broadband cost?
Opensignal's report shows Aussie Broadband to be a top performer, and we'd argue you'll also be paying a top price if you want to sign up. Across each of the NBN's speed tiers, Aussie Broadband's monthly cost sits above the average price in the tier.
For example, in the most popular NBN 50 speed tier, you would pay AU$79 a month with Aussie Broadband, while the average price currently sits at AU$75 a month. The difference isn't much, but it does become more prominent with the fastest NBN plans. The provider's 100Mbps plan will set you back AU$99 a month, while the average price sits lower at AU$92.
The good news is, Aussie Broadband has discounted its fastest plans for the EOFY sales. The biggest savings are available on its NBN 250 and NBN 1000 plans, which both now come with AU$20 off every month for the first 12 months, saving you up to AU$240. Aussie Broadband's NBN 100 plan has gotten a 12-month discount too, shaving AU$10 off a month.
With the cost of living catching up with more Australians, it's a good time to shop around to see if you can get a better deal. You can compare plans from the providers in Opensignal's report using the live widget below:
Sign up to receive daily breaking news, reviews, opinion, analysis, deals and more from the world of tech.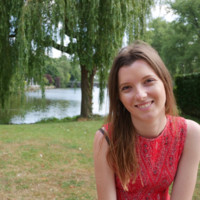 Jasmine Gearie is an ecommerce editor at TechRadar Australia, with a primary focus on helping readers cut through the jargon to find the best mobile and internet plans for their needs. She crunches the numbers to maintain dedicated guides to the latest phones, NBN and broadband plans of all types, and covers the important telco industry news. She also hunts down tech deals on laptops, phones, gaming consoles and more, so readers know where to buy the products they want for the cheapest prices.