Audio-Technica's famed Sound Burger decks finally hit shelves – and seemingly sell out
Sorry if you slept in; it would seem you're already too late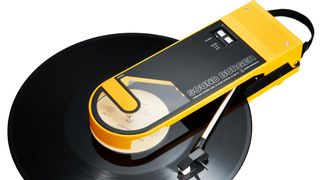 (Image credit: Audio-Technica)
Ah, vinyl, how dedicated hi-fi lovers adore you – and I humbly include myself in that mix. I covered the re-release of Audio-technica's iconic, 40-year-old red Sound Burger back in January, alongside its turn on the CES 2023 stage.
And as with all icons of a certain age, we were told we'd have to wait for its arrival. We had to set our alarms. And today's the day! The Sound Burger is available in black and white from today (May 31, 2023) exclusively on Audio-Technica's website, priced at $199/ £199 / €229 / around AU$379 – only, if you're reading this now, you may already be too late in some territories.
We should have known considering this bit of kit sold out in days when it initially came back to market last November, but you'd think its insane popularity might be waning by now. Not at all – in fact quite the opposite.
AT re-issued the Sound Burger vinyl spinner to mark its 60th anniversary and it's not the first piece of updated history to be a smash hit: Naim is on a similar 50th-anniversary nostalgia trip, updating its 1973 power amp alongside a trio of hi-fi separates harking back to their 1970s original iterations.
But just as Audio-Technica was utterly floored by the response to its original limited-edition re-release of the product, (now called the AT-SB727 and I admit, coveted by me when I saw it) I have to agree: who knew there was such continued demand for it long into 2023?
Acknowledging the loud chorus of fans who are still hungry for tasty Sound Burgers, the company has at least announced that the product will also become available in a yellow finish (pictured, above) later this summer – so if you missed out this time, there's still a chance!
---
Opinion: they're retro-stylin' and perfect for condensed living arrangements
Gary Boss, Director of Marketing at Audio-Technica US, has said that while this re-issue "will not feature the 60th anniversary numbered badge, color, and packaging of the limited-edition version, it will be more widely accessible. We hope Sound Burger fans will be just as excited about this new model and that it will inspire the next generation of analog enthusiasts."
And clearly, they are.
So is it the best affordable deck on the market? Well, for this money I might steer you towards the company's own AT-LP60XBT, one of the best turntables on the market at the money – but I'd also put in a good word for the Victrola Stream Carbon with Sonos compatibility. However, the Sound Burger is an affordable entry-level machine and it's almost certainly the coolest of the bunch.
For those new to vinyl, it's a gateway to a deeper understanding of analog music too – and thanks to its new Bluetooth connectivity (Bluetooth in an early 80s product? Yes! It easily connects to Bluetooth headphones or speakers for up to 12 hours of wireless record listening) and compact, lightweight design, the Sound Burger is the perfect partner for condensed living arrangements. If you can get hold of one, that is.
It offers a belt-driven system that plays 33-1/3 and 45 RPM records. To achieve both portability and stability, the tonearm employs a dynamic balance system in which stylus pressure is applied via a spring. In addition, a "high-precision DC motor" promises to maintain stable rotation. Accessories include a 45 RPM adapter, RCA audio cable (3.5 mm male to dual RCA male), and USB cable for charging (USB Type-A / USB Type-C).
The stylus on the Sound Burger can be replaced with the ATN3600L (sold separately, for around $24 / £20 / AU$40) too, so it's a thing built to last.
One final word of warning to anyone impatient to get their deck: remember those cute little vans that could 'drive' around your record playing music? Yes, you can still buy those. But I wouldn't.
Sign up to receive daily breaking news, reviews, opinion, analysis, deals and more from the world of tech.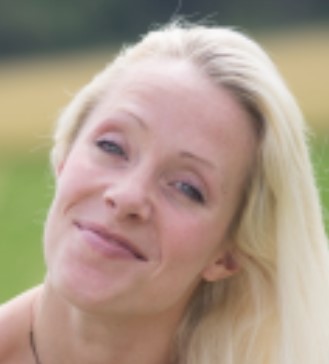 Senior Audio Staff Writer
Becky is a senior staff writer at TechRadar (which she has been assured refers to expertise rather than age) focusing on all things audio. Before joining the team, she spent three years at What Hi-Fi? testing and reviewing everything from wallet-friendly wireless earbuds to huge high-end sound systems. Prior to gaining her MA in Journalism in 2018, Becky freelanced as an arts critic alongside a 22-year career as a professional dancer and aerialist – any love of dance starts with a love of music. Becky has previously contributed to Stuff, FourFourTwo and The Stage. When not writing, she can still be found throwing shapes in a dance studio, these days with varying degrees of success.