The Ninja Blast finally sold me on portable blenders - and all it took was a sippy-cup lid
Reliving my sippy-cup glory days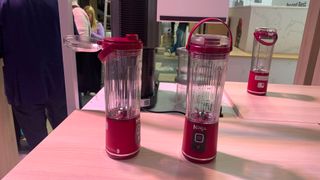 (Image credit: Future)
I've never really understood the idea of a portable blender. It's not that I don't agree with them conceptually, but they seem more hassle than they're worth.
This is especially true when you consider how non-functional many are for portable travel; whether it's because they don't have handles, or the smoothie needs to be poured out into another glass to be drunk, or they just don't have the power to blitz anything more dense like frozen fruit and vegetables.
However, while visiting IFA 2023 this week, I had the opportunity to see Ninja's new portable blender, the Ninja Blast, in action - and it's potentially one of the best blenders I've seen this year. This 18oz-capacity cordless portable blender is a first for Ninja, offering some pretty neat features that finally make the form factor worthwhile - enough so to make me a porta-blender convert, anyway.
(Crush my) Ice, Ice, baby
Design-wise, the Ninja Blast is easily the most attractive portable blender I've seen. Available in a selection of sophisticated yet fun colors, the blending chamber has a lovely ridged finish, giving the blender a slightly retro feel without aging it too much. Apparently, this ribbing also serves to create a vortex to improve the consistency of the blend, which certainly rang true in the delicious mango-chili lassi blend I tried following the live demo.
The blender also has a screw-on lid with an integrated handle, which already nets it some approval points from me. The best part, however, is that it features a sip cup lid, allowing for easy on-the-go drinking. By far, this is my favorite part of the blender, and something sorely missed - or only available as an add-on - in many competitor products.
Then we get to the performance itself, aided by the same BlastBlade stainless steel as those used in Ninja's regular, non-portable blenders, which makes them vastly superior to many portable blenders. I didn't get to see them in action with frozen foods, but according to Ninja, it's capable of whizzing down frozen fruits and ice with ease.
Smoothies to go
It gives up to 15 blends on a single charge, and it takes roughly two hours to charge (via a USB-C port in the base), making it the perfect companion for weekend trips - even if you're camping out in the wilderness.
It's BPA-free and dishwasher safe, but it can also self-clean; just add a drop of dish soap and some water, whack it on for a 30-second blend cycle and you're all set.
While the Ninja Blast is a little heavier than some of the alternatives available at 0.8kg / 1.7lbs, it's certainly a lot closer to what I'd want from a truly portable blender. Plus, it's pretty affordable at just $59.99 / £49.99, and is available directly from Ninja and on Amazon.
Personally, I can't wait to try it out next time I'm camping or at the gym. That is, if I get around to signing up for the gym anytime soon.
You might also like
Sign up for Black Friday email alerts!
Get the hottest deals available in your inbox plus news, reviews, opinion, analysis and more from the TechRadar team.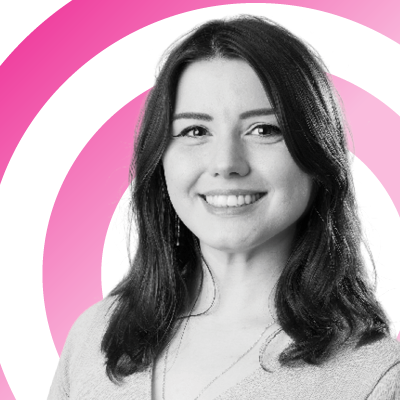 Managing Editor, Lifestyle
Josephine Watson (@JosieWatson) is TechRadar's Managing Editor - Lifestyle. Josephine has previously written on a variety of topics, from pop culture to gaming and even the energy industry, joining TechRadar to support general site management. She is a smart home nerd, as well as an advocate for internet safety and education, and has also made a point of using her position to fight for progression in the treatment of diversity and inclusion, mental health, and neurodiversity in corporate settings. Generally, you'll find her watching Disney movies, playing on her Switch, or showing people pictures of her cats, Mr. Smith and Heady.