I've got ADHD, and my air fryer has completely changed my life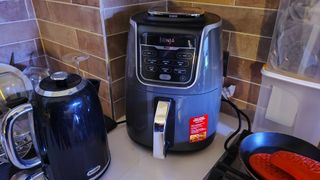 (Image credit: Future)
Who says advertising doesn't work? Watch enough food TikTok, follow along with enough Black Friday air fryer deals, and you too could end up buying an air fryer for no real reason. However, despite buying an air fryer on a bit of a whim, it's transformed my life more than any other device I've bought in the last decade - and I own a lot of tech.
See, I love to eat. My Instagram is mostly pictures of nice sandwiches I've bought around London or the phenomenal Dexter Cheeseburger - honestly, worthy of the hype - but I've always been a terrible cook. Who knows why; perhaps my ADHD makes cooking too stressful, often resulting in me staring at a slightly inconsistent oven for 45 minutes in the hope that it'll lead to something vaguely edible in the end.
Cooking has always been like this: me juggling oven trays as I try to follow a recipe while the ovens of several different rental properties I've lived in betray me by being too hot, too cold, or just… turning on and off occasionally with no rhyme or reason. I've always been able to rely on my trusty microwave, but putting a ready meal in for six minutes doesn't feel like cooking, and it's hard to microwave leftovers when you can't cook anything worth eating in the first place.
The simplicity of some of the best air fryers is what won me over originally. I went for the Ninja Air Fryer Max, which pretty much works like a microwave for the user. You hit start, you tell it how hot you want it to cook, and you tell it for how long. The first time I used it, cooking oven fries, I watched it nervously. It couldn't be as simple as hitting a few buttons. Surely.
But it's really that simple. The heat in an air fryer is consistent, the timer does most of the work for you, and if you're living alone or cooking for a single person, it's much more energy efficient, too. Also, the fries taste damn good, better than the squishy efforts I get whenever I put them in an oven, and crispy enough to compete with the local fried chicken chain.
Pushing the boat out
Then I tried some other air fryer recipes, and my induction into the cult of the air fryer commenced. Really, this has meant boring everyone I speak to by showing them my pepperoni and pesto melt, which involves stuffing a chicken breast with pepperoni, mozzarella, and pesto.
This is similarly simple. When everything involves selecting the heat and a time and whatever is in the basket getting cooked, it's really just a case of following a recipe. After a few weeks of this, I even found myself able to make judgment calls on how long items should be cooked for without anything going wrong (pro tip: knocking 10 degrees off the heat and a couple of minutes off the time seems to be a safe bet).
With everything I cooked, my confidence grew. Now I've got a steady baseline that's allowed me to experiment with my cooking in a way that wasn't possible before. Gone are the days of microwaving baked beans or whatever looked tasty in the supermarket's ready-meal section.
My ADHD might not be the sole culprit of my kitchen woes, but my diagnosis certainly made a lot of my panicked kitchen failings make sense. It feels overzealous to say, but the air fryer is a piece of tech that's completely changed my life. It's already saved me more than I typically spend on takeaways because now I can cook that decent food for myself. With my air fryer, I'm finally confident in a chef's apron and I'm finally cooking more interesting meals.
And fries. A whole lot of fries.
You might also like
Sign up for Black Friday email alerts!
Get the hottest deals available in your inbox plus news, reviews, opinion, analysis and more from the TechRadar team.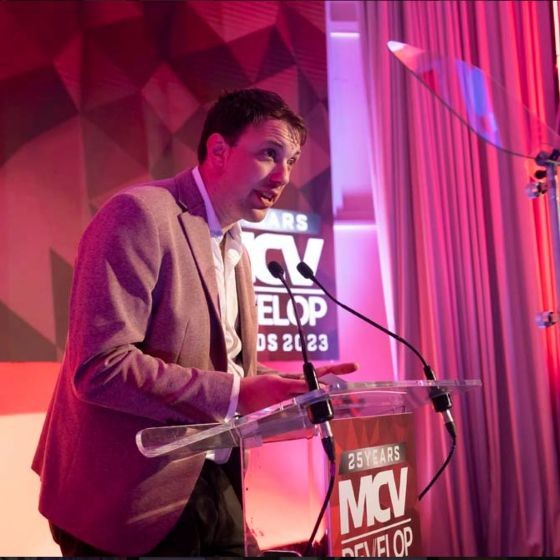 Editor in chief, TechRadar Gaming
Jake Tucker is the editor in chief of TechRadar Gaming and has worked at sites like NME, MCV, Trusted Reviews and many more. He collects vinyl, likes first-person shooters and turn-based tactics titles, but hates writing bios. Jake currently lives in London, and is bouncing around the city trying to eat at all of the nice restaurants.