Where to watch the Oscar Best Picture nominees: Banshees of Inisherin, Everything Everywhere All at Once, and more
Catch up with all the movies slated for the big prize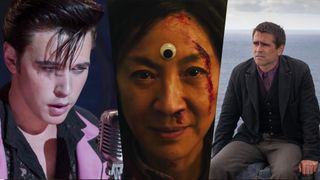 (Image credit: Universal, A24, Searchlight Pictures)
The Oscar 2023 nominations are out, and as usual, we saw a mix of deserved recognition, frustrating snubs, and surprising appearances. But the big prize for a movie is always the Academy's Best Picture award. So if you want to catch up with the 10 films nominated so you can crown your own winner from the list, here's where you can find them.
The front runners for the Oscar are Banshees of Inisherin and Everything Everywhere All at Once, but there's always hope for surprises at the Academy Awards – and more than that, even if one of those two movies wins, maybe you'll just straight-up disagree about which of these 10 movies is the best of the year.
So here's where you can watch them – most are available to see at home through one of the best streaming services, though some aren't just yet, and it varies depending on whether you're in the US or the UK, so we've given answers for both.
All Quiet on the Western Front
This is a nice easy one. The surprise Oscar success (8 nominations in total!) is available on Netflix internationally. Being a three-hour movie about the horrors of war, it's not exactly an easy watch – but the craft on display here is clearly unimpeachable. At at least if you're watching at home, it's easy to take the occasional break to play with a puppy or whatever. We rate it as one of the best Netflix Original movies of the last year.
Avatar: The Way of Water
US: Still in theaters (Disney Plus later)
UK: Still in cinemas (Disney Plus later)
Avatar 2 is still tearing up the box office ($2 billion and counting) so there'll be a bit of a wait before it's available to watch at home. James Cameron's family drama filled with righteous environmental anger is certain to land on Disney Plus when it does make it to streaming – that's where you'll find the original Avatar. While we wait, why not read our interviews with the effects crew who explained how they created an iconic viral shot from the trailer, and how they occasionally tricked Cameron over what shots were real and what were virtual.
Read our full Avatar: The Way of Water review
The Banshees of Inisherin
US: HBO Max
UK: Disney Plus
Martin McDonagh's story of a falling out between two friends touches on the way that the veneer of polite society crumbles as soon as you start picking at it, on the resentment that people with grand ideas stuck in a small town can feel against people who are happy there, and the sudden divisions drawn up between former allies during the Irish Civil War. The events are tiny in scale, and yet as they escalate they dig so far under the skin that they feel seismic. In the US, you'll find it in your HBO Max subscription; in the UK, it's in Star on Disney Plus. We absolutely think it's one of the best HBO Max movies available (and one of the best Disney Plus movies in the UK).
Elvis
US: HBO Max
UK: Buy or rent
You'll believe a man can thrust his hips and cause a total moral meltdown in a country when you see Austin Butler as Elvis Presley. The brilliance is that he's not really doing a perfect imitation of Elvis, but he completely inhabits the 'character' of Elvis in this movie – which fits with the general way this movie is covering the man's life. It doesn't want to replicate exactly what events were like, but rather what they felt like. Director Baz Lurhmann is completely off the chain with his, shall we say, 'maximalist' tendencies, and the film is so much the better for it. A lurid spectacle in the best possible way. US readers will find it on HBO Max, but UK readers will need to buy or rent it from the likes of Apple TV or Prime Video.
Everything Everywhere All at Once
US: Showtime
UK: Amazon Prime Video
The surprise blockbuster of the year is also the most-nominated movie in the Oscars this year, racking up 11 noms overall. It follows Michelle Yeoh as Evelyn, who discovers that she can slip between dimensions to visit the lives of other versions of herself, encountering other versions of her family too. It doesn't take long to descend into something I would describe as 'chaos' if it wasn't actually so meticulously directed and edited – it is controlled chaos, and that is entirely the point. It's about embracing the chaos of life, learning that you can't control everything, and finding peace and happiness in what you have, not what the world tells you that success looks like. In the US, if you have Showtime access you can see it there; In the UK, anyone with Amazon Prime can watch it on Prime Video.
The Fabelmans
US: Buy digitally
UK: In cinemas
Steven Spielberg's heavily autobiographical movie about a boy who just loves making movies – to the delight of his mother, the chagrin of his father, and the frustrating clashes between everyone involved – feels like a real return to the director's older days. Naturally, things are more complicated than the setup mentioned above; life is never as simple as a supportive mother being your champion and a stern father holding you back. When Spielberg gets personal and emotional, who does it better? In the US, The Fabelmans is available to rent on Apple TV, Prime Video, Vudu, and similar stores; in the UK, it only hits cinemas on Jan 27th, so there'll be some wait yet.
Tár
US: Peacock (from Jan 27)
UK: Still in cinemas
Cate Blanchett's performance as fictional composer Lydia Tár is the roaring engine around which this finely tuned vehicle is built. Tár is prickly, confident, intelligent, insecure, manipulative, foolish, brilliant, revered, hated, and sorely lacking in self-reflection, until it's very much forced upon her. It's a classic character study of someone's fall from the top, and though it's a long film, it somehow rockets by, because you just can't look away from Blanchett at any point. It arrives on Peacock in the US on January 27, but is still in UK cinemas at the time of writing.
Top Gun: Maverick
US: Paramount Plus
UK: Paramount Plus
It's a crime this isn't up for more Oscars: its Adapted Screenplay nomination is well deserved, because the structure of this film is its magic; but it should be in for cinematography as well, at the very least. The story of Tom Cruise's Maverick coming back to the Top Gun flight school because (another) 'impossible' mission is needed is all pretty standard fare – but this thing is built like a fine Swiss watch. There's not a piece or moment out of place or without purpose, each character beat is timed to perfection, and it's so damn efficient – the fact that much of the movie is training for the mission means that when the real mission comes, the movie can go so hard because the viewer already understands everything that's happening. And it's all combined with some of the most thrilling aerial photography ever put on film. Paramount Plus kept a tight grip on this one in both the US and UK, for obvious reasons, when it was such a huge hit – it's one of the best Paramount Plus movies right now.
Triangle of Sadness
US: Rent or buy
UK: Rent or buy
Class war is the theme of this movie, which happens in three distinct sections: one of a couple having dinner and falling out over money anxiety; one of the same couple on a luxury cruise that takes a dramatic turn; and one I won't spoil, but follows directly from section two. It explores the new economy, how even people in glamorous-looking jobs such as influencers are living in a different world to the super-rich, and what people at these levels feel 'entitled' to. And then there is a great equalizing moment in which the order of the film is upended, and it wonders what the poorest would do if suddenly given the kind of power the rich have. One word of warning: if you are in any way squeamish, look up what happens in the dinner scene before you watch. It's… a lot. In both the US and UK, you can rent it or buy digitally from Apple, Amazon, and other movie stores.
Women Talking
US: Not available (maybe MGM+ later)
UK: Not available (maybe Prime Video later)
This movie has this title for a good reason: its focus is on a group of women in a Mennonite community that's largely separated from the world, facing a decision about their future after realizing the extent of their abuse at the hands of the men in the colony. They have a window in which they can decide whether they can change the situation, or even leave – but after being controlled for so long, it's not easy to break the mental bonds that the men have built for them. Clearly, the subject matter makes it a hard watch, but it's earned near-universal praise for its script (which is also nominated), its performances, and Sarah Polley's thoughtful and sensitive direction. Sadly, it's not currently available at home in any form in the US or UK. You may be able to find a theater still showing it in the US, and it's out in UK cinemas on February 10. It's being released by companies owned by Amazon, so it's likely to appear on Amazon's new MGM+ service (or perhaps Prime Video) in the US later, and probably Prime Video in the UK in several months.
Sign up for Black Friday email alerts!
Get the hottest deals available in your inbox plus news, reviews, opinion, analysis and more from the TechRadar team.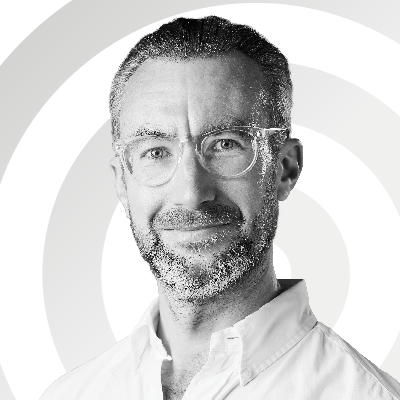 Managing Editor, Entertainment
Matt is TechRadar's Managing Editor for Entertainment, meaning he's in charge of persuading our team of writers and reviewers to watch the latest TV shows and movies on gorgeous TVs and listen to fantastic speakers and headphones. It's a tough task, as you can imagine. Matt has over a decade of experience in tech publishing, and previously ran the TV & audio coverage for our colleagues at T3.com, and before that he edited T3 magazine. During his career, he's also contributed to places as varied as Creative Bloq, PC Gamer, PetsRadar, MacLife, and Edge. TV and movie nerdism is his speciality, and he goes to the cinema three times a week. He's always happy to explain the virtues of Dolby Vision over a drink, but he might need to use props, like he's explaining the offside rule.