The best Netflix Original movies of 2023
We choose the best Netflix Original movies released recently – with Oscar nominees abound.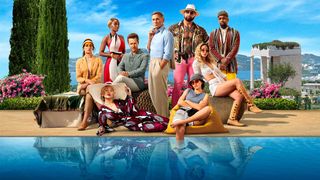 (Image credit: Netflix)
Deciding which are the best Netflix Original movies on offer from the world's biggest streamer is getting trickier by the day. Netflix is consistently releasing some genuinely great films, as proved by the 16 Oscar nominations scooped up for its original movies, which include nods to Glass Onion, Pinocchio, The Sea Beast and All Quiet on the Western Front.
Some original content is, of course, better than others. Since there's nothing worse than turning a film off halfway through, we've put together a list of the best Netflix Original movies to help you out (this will also help save you from the endless Netflix scroll. You're welcome).
For this list, we've focused on recent releases from 2022 to the present day (for a more general list, see our pick of the best Netflix movies). Our choices span genres from mystery to romance, and we've even popped the trailers into the guide so you can have a taste of the films before you commit. So, keep reading for the best Netflix Original films of recent times.
The best Netflix Original movies
All Quiet on the Western Front
Genre: War, Action, Drama
Running time: Two hours 28 minutes
Rated: UK 15 / US R
Directed by Edward Berger (known for Deutschland 83, among others), this beautifully-shot film follows a young German soldier, Paul (Felix Kammerer), who enlists to the German army to fight in World War One alongside a group of friends. We watch his distress as life on the front line shatters his expectations of the war and his preconceptions of the enemy.
The harrowing German-language movie has been nominated for nine Oscars this year, including Best Picture and Cinematography. With rave reviews and impressive scores on IMDB (7.9/10) and Rotten Tomatoes (91%), this is one of our picks for the standout Netflix Original films of the year.
Glass Onion: A Knives Out Mystery
Genre: Mystery, Comedy, Crime, Drama
Running time: Two hours 19 minutes
Rated: UK 12 / USA PG-13
The sequel to Knives Out (which wasn't a Netflix Original), Netflix bid on the rights to the second film, beating the likes of Apple and Amazon. Kudos, Netflix. What deep pockets you must have, and a good thing too as Glass Onion has been nominated for an Oscar (Writing Adapted Screenplay).
With an all-star cast that includes Daniel Craig, Kate Hudson and Edward Norton, the sequel revisits detective Benoit Blanc (Craig) as he is hired to investigate a murder on a private Greek Island. On the island, tech billionaire Miles Bron (Norton) plays host to a group of dysfunctional pals, asking them all to solve the mystery of his own murder through a complicated puzzle task sent to each of them. But, predictably, things turn more serious. Some reviews are less glowing than those of the first film, and some of the original characters fail to make a comeback, but those manning the fort do a stellar job.
The Gray Man
Genre: Action, Spy, Thriller
Running time: Two hours two minutes
Rated: UK 15 / USA PG-13
The Gray Man may not be particularly deep, but it's a romp of an action movie, with some genuinely exciting moments. Featuring an impressive cast (Ryan Gosling, Ana de Armas, Chris Evans and more), the plot follows a CIA spy who uncovers shady agency secrets and has to go on the run from his own employer when it sends a rogue operative to deal with the situation (read: kill him).
Our The Gray Man review felt it could have the chops for a series in the vein of The John Wick Collection, something that Netflix has yet to really succeed at. Though the reviews for The Gray Man have been mixed, and we agree that it's a bit cliché, we think there's something in this James Bond meets Fast & Furious thriller – it's just not note-perfect.
Lady Chatterley's Lover
Genre: Romance, Drama
Running time: Two hours six minutes
Rated: UK 15 / USA R
If you haven't heard of Lady Chatterley's Lover, it began life as one of the most controversial novels in history. Describing D.H Lawrence's book as steamy would have been a distinct understatement when it was released publicly in 1929, in fact it was considered so unsuitably graphic it was categorised as pornography and banned until 1960. But, of course, times have changed and it's now viewed as a masterpiece (and certainly not as shocking).
The story is set in Britain in the aftermath of World War One. Lady Constance Chatterley herself is married to Clifford, who returns from the Great War paralysed from the waist down. Unable to give Constance the love and affection she desires, she begins an intense affair with the gamekeeper of her husband's country estate, Oliver.
There have been an abundance of visual adaptations of the novel across TV and film – and Netflix's 2022 movie is the latest to join the line-up. Starring Emma Corrin (The Crown) and Jack O'Connell (This is England), the newest version of the work is as erotic as you'd expect, but highly sensual and romantic, too – and the chemistry between the two leads is undeniable.
The Pale Blue Eye
Genre: Mystery, Thriller, Drama
Running time: Two hours 10 minutes
Rated: UK 15 / USA R
Christian Bale (The Dark Knight, Thor: Love and Thunder), Harry Melling (Harry Potter saga) and Gillian Anderson (Sex Education, The X-Files) star in this murder mystery, set in the 1830s. Bale is Augustus Landor, a clue-hunter who is enlisted to solve a series of murders at the United States Military Academy. He asks Edgar Allan Poe (Melling) to help when he is met with a suspicious silence amongst the cadets at the academy.
Though The Pale Blue Eye hasn't set the world alight, it has been praised for a meticulous plot and intriguing story. We felt it was a little slow, but enjoyed the eerie air and brilliant performances.
Hustle
Genre: Drama, Comedy, Sport
Running time: One hour 52 minutes
Rated: UK 15 / US R
We like this new Adam Sandler film so much it made our best short movies on Netflix list. The plot follows Stanley, an NBA talent scout who has spent his career travelling the globe in search of the next big thing in basketball (despite his larger career ambitions). When Stanley finds Bo Cruz (Juancho Hernangomez), he spots something special – but (unsurprisingly) the path to stardom is less than smooth due to the personal struggles of both Bo and Stanley.
Also starring Queen Latifah, Hustle has been a slam dunk success for Netflix as an easy yet heartfelt and angsty watch, with a stellar performance from Sandler who shows he can deliver as a dramatic actor.
Guillermo del Toro's Pinocchio
Genre: Animation, Musical, Fantasy
Running time: One hour 57 minutes
Rated: UK 15 / USA R
You think you know the story of Pinocchio (the puppet with the nose that grows when he tells a lie, in case you're having a moment), but this new animation reframes the classic tale in a way that's truly sublime (as proved by its Oscar nomination for Animated Feature Film). Guillermo del Toro sets the story against the backdrop of Mussolini's Italy, and this reimagining sees Gepetto create the puppet in a state of drunken mourning after his son was killed in World War One.
The stop-motion animation is flawless and the score rich and emotional with a wealth of brilliant musical numbers. The star-studded cast (including Ewan McGregor and Tilda Swinton, to name but two) add excellent voice work. It has been widely praised in reviews from critics and audience alike, making this an animation that's a brilliant watch for adults as well as older children. We liked it so much we labelled it the best movie Netflix has produced in years (why not go and read all about it?).
Wendall & Wild
Genre: Horror, Animation, Comedy
Running time: One hour 45 minutes
Rated: UK 12a / USA PG-13
Wendall and Wild are two scheming demon brothers, who seek the help of super-tough 13-year old human Kat Ellis to pay a visit to the Land of the Living. But what Kat asks for in return leads to a whimsical adventure full of emotional turmoil and dark humour. With an underlying message about how corporate greed is the true villain (and not those devious demons), this wonderful stop-motion animation is visually stunning and has an intriguing and well-conceived plot.
Animation wizard Henry Selick (The Nightmare Before Christmas) is both director and writer, and the weird and wacky world he created alongside Jordan Peele will entice you to explore it. This is animation for grown ups (or very brave kids).
The Wonder
Genre: Thriller, Drama, Mystery
Running time: One hour 48 minutes
Rated: UK 15 / USA R
The Wonder is a dark, intriguing thriller set in the Irish midlands in 1862. The intense central premise is that 11-year old Anna Donnell (Kíla Lord Cassidy) hasn't eaten in four months, claiming she is fed by 'manna' from heaven. Many believe Anna is a fake and an actress, while others believe in her story – making the pilgrimage to visit her at home to witness the 'miracle'. To try to find out the truth, an English nurse, Lib Wright (Florence Pugh), is sent to observe her and check she isn't hiding food in an attempt scam the religious community.
Based on the book by Emma Donoghue (who wrote The Room), this is a tale of love set against evil – a strange and captivating watch.
The Sea Beast
Genre: Adventure, Animation, Kids and Family, Fantasy
Running time: One hour 55 minutes
Rated: UK PG / USA PG
A remarkable animated adventure directed by Academy Award winner Chris Williams (Frozen, Moana), The Sea Beast easily makes it onto our best Netflix original movies list – and it has been nominated for the Animated Feature Film Oscar. The animation is sublime, bringing (dare we say) a touch of Disney magic to the Netflix platform – and the plot is a corker, too.
The story is set at a time in which the seas are teeming with monsters, and the world is in the thick of a war between monsters and humans. Following a young girl who stows away on a ship belonging to monster catchers, The Sea Beast has been compared to Moana, How to Train Your Dragon and even Pirates of the Caribbean. Fun for the whole family. The only complaint from the young person in this house was the lack of songs (and she thought it was a bit scary, too – but she is only five. Perhaps one for slightly older children).
The Good Nurse
Genre: Thriller, Drama
Running time: One hour 56 minutes
Rated: UK 15 / USA R
Netflix has had quite a run of serial killer-themed content recently, and if you only fancy watching one of the output, make it The Good Nurse. Starring Eddie Redmayne as real-life serial killer Charles Cullen, this tightly scripted thriller is shocking and captivating in equal measure.
Based on the real events documented in Charles Graeber's book of the same name, The Good Nurse tells the story of Cullen, who was a hospital nurse in the US. Seemingly harmless, Cullen used his position to poison dozens of patients over a 16-year period from 1988. The film also focuses on Amy (Jessica Chastain), an ICU nurse with a life-threatening heart condition, who is shattered when she finds out about Cullen's crimes. Still not sure? Read our piece explaining why you should watch The Good Nurse right away.
Do Revenge
Genre: Teen, Comedy, Mystery
Running time: One hour 58 minutes
Rated: UK 15 / USA TV-MA
Whatever your age, sometimes all you want is a good old teen movie. And if you've seen Clueless, Cruel Intentions and Mean Girls more times than you can count (no? Just us then), you'll be looking for something new. This is where Do Revenge will shine.
The story goes like this. Two friends are humiliated in high school (so far, so expected), one through a leaked sex tape and the other through a camp-related incident of years ago. In a pact reminiscent of Hitchcock's Strangers on a Train, Drea (Camila Mendes) and Eleanor (Maya Hawke) agree to trade their revenge so there's less chance of getting caught out.
As an ode to the '90s, the tropes of the film are more than familiar, but Do Revenge adds enough humour and self-awareness to the genre to stand in its own right (and though it's set in present times, it has nostalgia on its side, too). Plus, the soundtrack is spot on.
The Adam Project
Genre: Sci-fi, Action, Comedy
Running time: One hour 46 minutes
Rated: UK 12 / USA PG-13
A smash hit comedic action / sci-fi romp, The Adam Project topped the most-watched lists on Netflix for weeks, quickly becoming the fourth most-watched English-language movie in the platform's history. The plot centres on Adam (Ryan Reynolds), a time-travelling pilot who teams up with his younger self and his deceased father (Mark Ruffalo) to save the future (and his love interest, of course), whilst dealing with the problems of the past.
It's a high-octane joyride, which will more than entertain for the entirety of its fairly concise runtime. Thoroughly recommended.
Fancy a show rather than a movie? Check out our list of the best Netflix shows to stream right now.
Sign up for Black Friday email alerts!
Get the hottest deals available in your inbox plus news, reviews, opinion, analysis and more from the TechRadar team.
Freelance Writer and Editor
Georgia began her freelance writing and editing career over on Tech Radar's sister site, Creative Bloq, and is also now delighted to be working with Tech Radar on its Entertainment channel. You'll find her writing and updating all types of streaming content, to the top Disney Plus deals available to the Netflix movies you've got to watch.
A TV mega-fan, Georgia enjoys (and has opinions on) all types of entertainment, but particularly loves being immersed in a nostalgic show or film with standout retro design and evocative visuals. She also has a particular soft spot for the shows that are bingeable in a day or two (because auto-play will get us all in the end).