We're not sure we agree with you 100% on your naming there, Apple. Max just sounds a bit too much like a can of Pepsi or your beloved first dog. But what we are on board with is the manufacturer's majestic, mammoth new smartphone and we've found all the best iPhone XS Max deals you can pre-order before it hits the shelves this Friday.
In case you weren't aware, the iPhone XS Max is the most expensive but most awesome iPhone to come to market yet. Apple has designed a 6.5-inch multimedia machine, with over 3 million pixels in the Super Retina display, a razor sharp A12 Bionic chip and speakers that will do justice to your tunes and films. It isn't so much a mobile phone, but a computer that you can (just about) keep in your pocket.
And the good news is that we've done the hard work for you in terms of digging out the best iPhone XS Max deals. We've scoured the tariffs and contracts from the biggest retailers and networks to make sure you can get the most affordable deal. We've even managed to team up with Carphone Warehouse to give TechRadar readers an exclusive £40 Currys/PC World voucher if you buy from them.
So use our price comparison below as we populate all the deals as they land, or scroll further down the page to get our thoughts on the iPhone XS Max.
Our exclusive £40 Currys voucher offer on the new XS Max
If you've scanned our comparison chart and still aren't sure which XS Max deal to plump for, our exclusive promotion from Carphone Warehouse may just help you make your mind up. Pre-order now (or sign up anytime by October 7) from Carphone, and you'll get a £40 gift card from Currys/PC World in a few weeks.
Click here to take advantage of TechRadar's exclusive iPhone XS Max offer
The top 3 best iPhone XS Max deals for pre-order on contract today: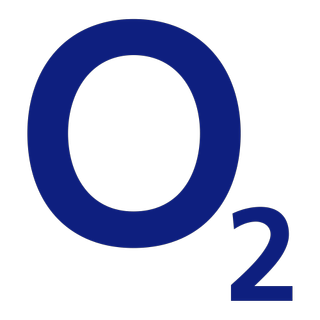 iPhone XS Max | O2 | £300 upfront | 30GB data | Unlimited minutes and texts | £51pm
From what we've seen so far, this is the deal we'd recommend early doors for the iPhone XS Max. You have to stomach that £300 spend upfront, but then monthly bills come in at around the £50-mark and you get a very healthy 30GB of data to play with. It's not cheap, but then iPhone XS Max deals were never going to be. Total cost over 24 months is £1,524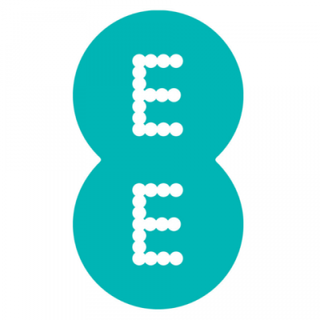 iPhone XS Max | EE | £199.95 upfront | 50GB data | Unlimited minutes and texts | £63pm
We can fully understand why, for a smartphone with this good, you also want to make sure you're on the UK's fastest 4K network. Considering the vast amount of data you'll have in the bank every month, the balance Direct Mobiles has achieved between upfront cost and monthly bills seems fair. Total cost over 24 months is £1,711.95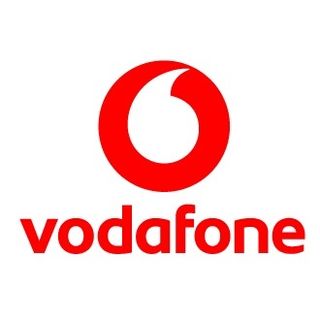 iPhone XS Max | Vodafone | £630 upfront | 4GB data | Unlimited minutes and texts | £23pm
Bit of a wildcard this one, but just bear with us one moment. The upfront cost sounds massive (and it is) but is almost half what you'd pay for the SIM-free handset. Then you get to revel in £23 bills for the next two years, which will make you feel great. And the overally 24 month spend is less than £100 than buying the phone outright. Total cost over 24 months is £1,182
How much is the iPhone XS Max SIM-free to buy?
£1,449. And no we're not kidding. That's how much you're going to have to find if you want to buy an iPhone XS Max.
OK, so we're not being 100% open with you. That astonishing cost is only if you want to buy the 512GB storage version of the new iPhone. So when we tell you that the 64GB model is only £1,099, it will probably sound like a bargain. Right? The 256GB tweener is priced at £1,249.
All the information on the best iPhone XS Max SIM-free price can be found by clicking through to our dedicated guide or taking a look at the comparison below. And we reckon you might well be interested in browsing our rundown of the best SIM only deals, too. If 4GB, for example, is plenty enough data per month for your needs, then you can grab a great value SIM plan from Three at £11 per month and potentially save some money over the two year term.
Hands-on iPhone XS Max review and specs in brief
Incredible, but not for everyone
Screen size: 6.5-inches | Resolution: 1242 x 2688 | Rear camera: 12MP | Weight: 208g | OS: iOS 12 | RAM: 4GB | Storage: 64GB/256GB/512GB | External storage: No | Battery: TBC
The sheer size and majesty
Multimedia force to be reckoned with
Better cameras than the X
It's. So. Expensive.
We know, you know, Apple surely knows - the iPhone XS Max is only going to appeal to a few people. And not just those with surnames like Irons, Verstappen or von Sydow.
It's for the people who want the very best, very biggest iPhone they can get and care not for the cost. Replacing the Plus models we've been used to for the last 5 or so years, it's big in every department. From that 6.5-inch display to the larger battery Apple has added.
Read TechRadar's full hands on iPhone XS Max review