The iPhone XR now has just over half a year under its belt, which in the rapid world of mobile phone deals means it is slowly becoming an 'old model'. The good news there is that prices are now falling left, right and centre and dare we say this device is now...affordable? We dare indeed, with prices now well under £1000 over the two years this is now officially an 'affordable' flagship device...so to speak.
And while we would now consider this budget, or at least in Apple's terms we would, it is still currently one of the best and most powerful phones out there. Just a small amount of time into 2019 and prices are already looking very agreeable with contracts on EE, big data and everything in between falling into nice price ranges.
It's safe to say that the Apple hasn't fallen far from the tree as the iPhone XR has taken all of the best features of it's predecessors, the iPhone XS and XS Max and slashed the price tag. With that in mind we really feel like we can shout about this as the best iPhone out right now.
With its array of bright new colours and that stunning Liquid Retina display, the iPhone XR is a absolutely massive leap up from the 8. The bezels have almost completely disappeared except for a small notch at the top, which does mean goodbye to the home button. And that souped up A12 Bionic chipset is bringing a lot of power to the iPhone XR's brains.
Excited by the prospect of a new XR? Well, with TechRadar's helping hand - and, more crucially, our price comparison chart (custom-made of course) - you can be sure that you won't pay be paying more than you need to for your new iPhone deal.
iPhone XR deals: today's top 5 best in the UK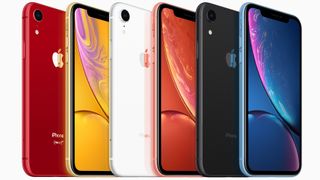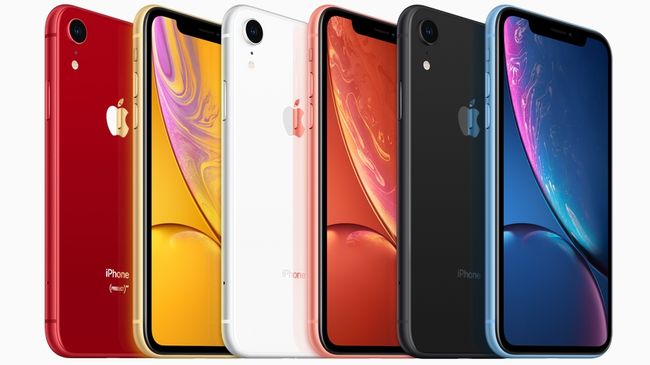 The home button is dead, long live the notch! It features on what immediately becomes the best value iPhone on the market, with the iPhone XR having all the appearance of more premium models but at a considerably lower cost.
There's no dual lens here, but the main camera does have a 12MP sensor and smart HDR. Excellent photos - in low light or otherwise - are more or less guaranteed. The innards are as finely tuned as ever and call is shallow but we're loving that clutch of new colours. A welcome change from muted Space Grey and Rose Gold.
If you've been an iPhone user for a while and have been waiting for an end to the customary incremental upgrades Apple usually launches, then 2018 may be the time to upgrade your iPhone.
Read TechRadar's full iPhone XR review
Now let's break down the best iPhone XR deals by network...

iPhone XR deals on EE: the best today
iPhone XR deals on O2: the best today
iPhone XR deals on Vodafone: the best today
iPhone XR deals on Three: the best today