Dónde comprar la AMD Radeon RX 6800XT: tiendas con unidades disponibles
Where to get AMD's latest flagship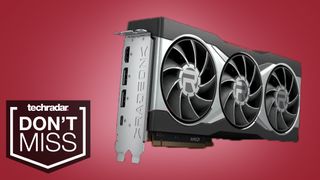 (Image credit: AMD)
La Radeon RX 6800XT ya está aquí, la primera tarjeta gráfica de AMD que amenaza el reinado Nvidia — suponiendo que puedas encontrar una.
Con un precio de $649, es más barata que la GeForce RTX 3080 y la RTX 3090. Y si estas dos tarjetas de Nvidia son extremadamente difíciles de encontrar, comprar una 6800XT puede ser una misión imposible a no ser que AMD sea capaz de producir muchas más unidades que su rival esmeralda.
Por desgracia, los rumores indican que esto no será así y que conseguir la RX 6800XT será tan o más difícil aún que las tarjetas gráficas de Nvidia, la PS5 y la Xbox Series X. Por eso hemos puesto en marcha esta página web,
Según AMD, la Radeon RX 6800XT sale a la venta el 18 de noviembre a las 9AM ET / 6AM PT / 2PM GMT.
Actualizaremos este artículo con regularidad, así que revísalo con regularidad para asegurarse de no perderte las noticias sobre las nuevas unidades de Radeon RX 6800 XT que vayan llegando a las diferentes cadenas de tiendas físicas y online.
Dónde comprar la AMD Radeon RX 6800XT en Estados Unidos
Ofertas AMD Radeon RX 6800XT disponibles ahora mismo
Aquí tienes una lista sobre todas las tiendas que venden la AMD Radeon RX 6800XT actualizadas en tiempo real por nuestra herramienta comparativa H
También puedes usar los siguientes vínculos para acceder a cada tienda y comprobar la disponibilidad manualmente: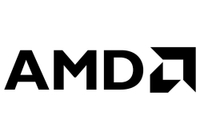 AMD Radeon RX 6800XT ofertas en AMD
AMD vende su Radeon RX 6800XT en su propia página web, pero va a estar saturado de compradores buscando su nueva tarjeta gráfica directamente en la fuente.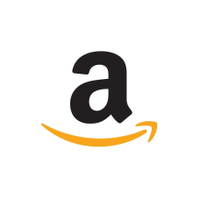 AMD Radeon RX 6800XT ofertas en Amazon
Amazon tendrá la Radeon RX 6800XT en stock cuando estén disponibles a nivel mundial, pero se van a vender igual de rápido que las Nvidia o las nuevas consolas porque es el sitio web con más tráfico de todos. Y además todavía no hay tarjetas de la clase RX 6800XT de terceros fabricantes, así que la disponibilidad va a estar muy ajustada.

AMD Radeon RX 6800XT ofertas en Best Buy
Best Buy también va a vender la AMD Radeon RX 6800XT, pero va a pasar lo mismo que con Amazon. Pocas unidades, todas de AMD y mucho público hambriento de GPUs.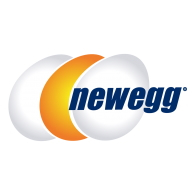 AMD Radeon RX 6800XT ofertas en Newegg
Newegg es uno de las grandes cadenas de tiendas de componentes para PC, así que tendrán la AMD Radeon RX 6800XT seguro. Pero igual que con el resto, no va a durar mucho.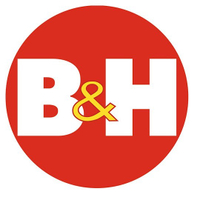 AMD Radeon RX 6800XT ofertas en B&H
B&H Photo también está metida en el mercado de componentes para PC, pero tendrá muchas menos unidades disponibles que Amazon o Best Buy, seguro. Pero también tienen menos clientes. Sea como sea, tendrás que estar muy atento.
Si no puedes conseguir la RX 6800XT, aquí tienes otras ofertas de tarjetas gráficas
Category
Back to Components
Brand
Processor
RAM
Storage Size
Screen Size
Colour
Graphics Card
Condition
Price
Se muestran 10 de 707 ofertas
Sign up to receive daily breaking news, reviews, opinion, analysis, deals and more from the world of tech.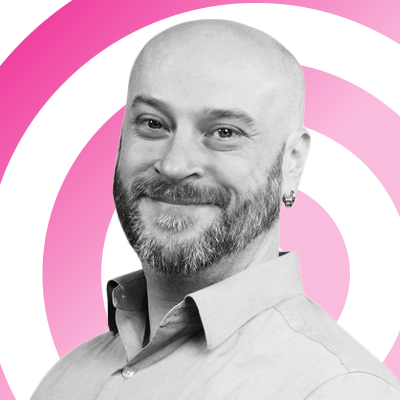 John (He/Him) is the Components Editor here at TechRadar and he is also a programmer, gamer, activist, and Brooklyn College alum currently living in Brooklyn, NY.
Named by the CTA as a CES 2020 Media Trailblazer for his science and technology reporting, John specializes in all areas of computer science, including industry news, hardware reviews, PC gaming, as well as general science writing and the social impact of the tech industry.
You can find him online on Threads @johnloeffler.
Currently playing: Baldur's Gate 3 (just like everyone else).