Cyber Monday deals 2023: when they start and what to expect in this year's sale
An A-Z guide for this year's Cyber Monday 2023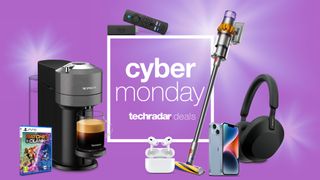 Cyber Monday 2023 is quickly closing in now so it's a fantastic time to get prepared for one of the biggest sales of the entire year. Our preparations are already well underway here at TechRadar and we've started to pack this page full of handy tips, FAQs, and everything you need to know to bag a bargain this November. It's also the page we'll be using to round up all the best Cyber Monday deals of 2023 as soon as they crop up so don't hesitate to bookmark and check in later.
We've covered Cyber Monday for a few years now and it's always been an awesome opportunity to snag a bargain on some of the best tech products around. TVs, laptops, headphones, and phones all have strong track records for Cyber Monday and Black Friday deals and we're expecting big things again this year. For a quick overview of what to expect, scroll to the bottom of this page where we've preserved a few of last year's best Cyber Monday deals to check out.
Overall, last year's Cyber Monday was a very strong retail event - both in the quality of the deals and in overall sales. Despite fears about inflation and tightening belts, online retail sales grew 5.8% over the previous year (according to Adobe) and most retailers offered extremely comprehensive sales.
According to Amazon, the most popular products in the Thanksgiving to Cyber Monday deals period included own-brand models like the Echo Dot, Fire TV Stick, and the Echo Show, as well as well-known favorites like the Nintendo Switch and AirPods Pro. A couple of non-tech top sellers were Connect 4, apparel from Champion, and Burt's Bees Christmas gifts. We actually featured a couple of these items during our Cyber Monday deals coverage last year and we're expecting to do the same in the upcoming sale so stay tuned for plenty of recommendations!
Today's best sales ahead of Cyber Monday
Cyber Monday deals 2023: Key information
When is Cyber Monday 2023?
Cyber Monday 2023 will fall on November 27th this year, so mark that date down in your calendar if you're looking to bag a bargain in one of the biggest shopping events of the year. Cyber Monday deals directly follow Black Friday on November 24th for reference.
Are Cyber Monday deals better than Black Friday?
In short, no – Cyber Monday and Black Friday generally feature deals of similar quality. Both events also cover a similar range of categories
There have been a few attempts in recent years to distinguish these two events, with experts weighing in on the main differences when it comes to content. According to an interview conducted by Business Insider, Steve Koenig of the Consumer Technology Association stated that "Black Friday equals big-ticket items" and that "many [people's] purchases end up being for themselves or their own households".
That generally correlates with our own observations here at TechRadar– Black Friday tends to be the big event where people look for that new iPad or TV for their home, while the following Cyber Monday event has more of a 'Christmas gift' vibe, where people pick up those miscellaneous items.
Because the Cyber Monday deals are often a continuation of those offered in the Black Friday sales, it's generally a good idea to shop earlier if you're after something in demand. Last year, we saw quite a few Apple items, TVs, laptops, and consoles sell out before Cyber Monday rolled around, so be aware of that.
Is Cyber Monday too late to get a good deal?
It's not extremely common but over the past few years we have seen some of the better deals on things like cheap laptops, Apple products, and consoles sell out within hours of being posted in rare cases. If you think you'll be shopping for a popular product then it's generally a good idea to try and pick it up sooner rather than later.
With all that said, there will still be thousands upon thousands of Cyber Monday deals on offer in 2023 - some of which may even be better than those offered on Black Friday.
What Cyber Monday deals do we expect in 2023?
There's no true way to know for certain what Cyber Monday holds in store for us, but we can paint a good picture of what to expect based on last year's sale.
2022's event included record-breaking discounts on some of our favorite products here at TechRadar, including the LG C2 OLED, the MacBook Air M1, and the Dell XPS. We also saw some superb discounts on small kitchen appliances like Instant Pots, coffee machines, and Shark vacuum cleaners. Generally speaking, we're expecting Cyber Monday deals 2023 to follow a very similar pattern to last year's - which you can check out in more detail at the bottom of the page.
Cyber Monday deals 2023: buying advice
How to get the best Cyber Monday deals in 2023
First things first, we'll be rounding up all the best Cyber Monday deals right here, so if you want an easy-to-navigate index of expert recommendations, just simply bookmark this page and revisit.
Regardless of whether you'll be flying solo or not, however, we do still have some tips to help score the best possible Cyber Monday deals.
1. Check in early
As with the prior Black Friday deals (which happen the week before), we always recommend checking in early to see what's on sale. While it's not always a case of the 'early bird gets the worm', there are sometimes flash sales on sites like Amazon which are available for a limited time and in limited quantities. It's also likely that a lot of the best deals from Black Friday will spill over into the weekend too, so it's always worth it keeping an eye on things on Saturday and Sunday.

2. Know what you're looking for
We'd definitely recommend drawing up a basic shopping list or a list of requirements well before Cyber Monday lands. For example, if you're looking for gifts then shortlist a number of options based on personal research. If you're looking for something like a 4K TV, set your budget, determine what size you need, and do a bit of reading in regard to brands and features. Similarly, with laptops you should think about what kind of specs and power you'll need and visit sites like Dell and HP beforehand to gauge what they're likely to offer on the day.
3. Be prepared to buy alternatives
Following on from our second tip, we'd also recommend keeping an open mind in regard to what's exactly going to be on sale. You may have a crystal picture of the exact laptop you want to buy beforehand but find it's not as heavily reduced as another similar choice. In this case, it's often best to be brand-agnostic if you want to bag the best Cyber Monday deals.
Which retailers have the best Cyber Monday deals?
Amazon, Best Buy, and Walmart tend to have the biggest overall sales over Cyber Monday – both in terms of the number of items on sale and in the steepness of the price cuts. We'd always advocate checking into those retailers first if you're looking for the juiciest deals, especially if it's on tech.
That said, there are a ton of other major stores that offer fantastic promotions over Cyber Monday. Big non-tech chains like Kohl's, Macy's, and Staples all run their own great sales which can cover everything from office furniture to clothing. Smaller, more specialized retailers are also fantastic if you know what you're looking for – think B&H Photo, Samsung, and DJI.
We've rounded up a few 'mini-reviews' for the top Cyber Monday retailers just down below, based on our own experience from covering their events.
Last year's best Cyber Monday deals
---
Sign up to receive daily breaking news, reviews, opinion, analysis, deals and more from the world of tech.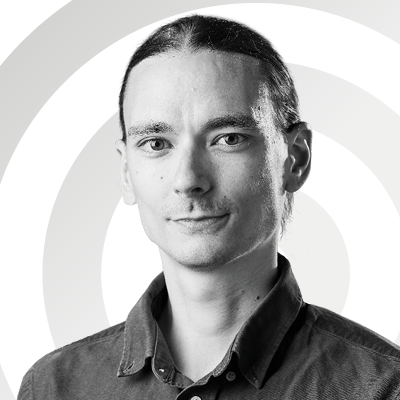 Alex is deals editor at TechRadar. With over three years of experience on-site and eight years working in e-commerce, Alex has made it his personal mission to share all his favorite tips, bargains, and deals with our readers here at TechRadar. At work, he specializes in computing, phones, and covering huge sales events like Black Friday and Amazon Prime Day. Outside of work, you'll find him indulging his keen love of photography and PC gaming, or down at the local climbing gym hanging off boulders far too difficult for his abilities. His editorial bylines also include contributions to T3 and GamesRadar.