New Microsoft Surface devices are incoming this year – I've got good news and bad news
Hidden beneath the Surface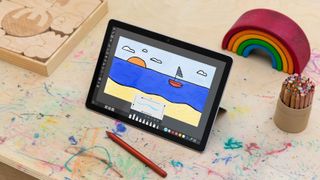 (Image credit: Microsoft)
According to new leaks, Microsoft is reportedly working on a slate of new Surface devices scheduled for a reveal later this year – and there's one product in particular that I'm extremely happy to see.
The next-gen Surface Go tablet will not (as previously reported by some outlets) feature an ARM-based processor, but will instead use an Intel N200 chip – a brand-new processor that's designed specifically for affordable, compact devices. The N200 is expected to be significantly more powerful and energy-efficient than the Intel Core i3-10100Y seen in the decidedly lackluster Surface Go 3.
Why am I happy about this? Well, Windows on ARM has historically been a bit of a mess, with even hopes about Microsoft partnering with Qualcomm for more effective on-device AI processing tempered by concerns about the flagship OS running on Qualcomm's ARM-based Snapdragon chips. Microsoft's ARM-based Surface devices, like the Surface Pro X, haven't exactly been able to roll with the best laptops.
The news that the next Surface Go (presumably the Surface Go 4, but I wouldn't be surprised to see a Surface Go 3 Plus) will instead be using a new and improved Intel CPU is a relief, then; I have personally championed the possibility of Microsoft making its own ARM chips for future Surface devices, but until Windows is truly ready to run on non-x86 processor platforms, I think it's wiser for the tech giant to stick with Intel.
It's time for Surface to finally step into the spotlight
The leak, which was originally reported on by Windows Central, also claims that two other Surface devices will be launched later in 2023: the Surface Laptop Studio 2 and Surface Laptop Go 3.
A new Surface Laptop Go could be impressive, since it's been more than a year since the Laptop Go 2 was launched; with the right internal hardware, the updated model could pack a punch to go up against the MacBook Air. Intel's Meteor Lake laptop CPUs promise to step up the competition when stacked against Apple's powerful M-series silicon.
A new Laptop Studio is also an interesting proposition. While we liked the Laptop Go, our original Surface Laptop Studio review in 2021 was decidedly mixed; it was a sterling physical device, but suffered from a high price, limited processor selection, and outdated ports.
A revamped Laptop Studio wouldn't even need much alteration from the original design, just some new ports and one of Intel's latest and greatest CPUs. With a non-ARM Surface Go on the way, it almost feels like Microsoft is entrusting the future of its long-running laptop/tablet brand to Intel and its upcoming laptop processors.
If Team Blue can deliver, though, we might be about to see some of the best Surface devices ever released – and it's about time, since in my opinion, the Surface line has unjustly lived in the shadow of the iPad for too long!
Get daily insight, inspiration and deals in your inbox
Get the hottest deals available in your inbox plus news, reviews, opinion, analysis and more from the TechRadar team.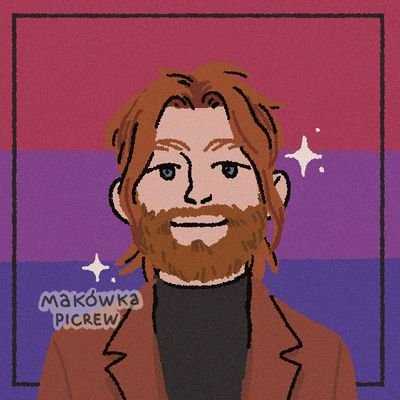 Christian is TechRadar's UK-based Computing Editor. He came to us from Maximum PC magazine, where he fell in love with computer hardware and building PCs. He was a regular fixture amongst our freelance review team before making the jump to TechRadar, and can usually be found drooling over the latest high-end graphics card or gaming laptop before looking at his bank account balance and crying.
Christian is a keen campaigner for LGBTQ+ rights and the owner of a charming rescue dog named Lucy, having adopted her after he beat cancer in 2021. She keeps him fit and healthy through a combination of face-licking and long walks, and only occasionally barks at him to demand treats when he's trying to work from home.