Intel Meteor Lake CPUs: everything we know so far
What will Intel's 14th-gen chips be capable of?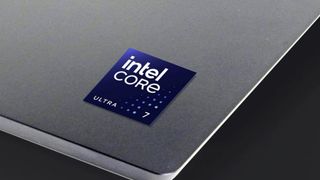 (Image credit: Intel)
Intel is hard at work on its 14th generation of Core processors, which are currently expected to arrive at some point in 2023. The next-gen CPUs, codenamed 'Meteor Lake', will supposedly bring a slew of changes, from new chip architecture to AI-focused features.
Intel has been relatively tight-lipped with regard to its upcoming processors, but there have been plenty of leaks and rumors circulating that give us a clearer picture of what to expect. The same leaks have also all but confirmed the development of a future 15th-gen series of CPUs, named 'Arrow Lake'.
One of the biggest expected changes is that Intel apparently plans to drop the iconic 'i' branding from its processors going forward, an unexpected and frankly somewhat confusing move. Instead, the new branding will be simply 'Intel Core' and 'Intel Core Ultra'.
Intel's trials and tribulations
While we still expect to see Meteor Lake chips for laptops turn up in the not-too-distant future, many leaks have suggested the desktop lineup might be in dire straits.
A previous leak from well-known YouTuber Moore's Law Is Dead suggested that the first Meteor Lake chip to land would be a 14-core laptop CPU – something that runs counter to Intel's usual pattern of launching desktop processors first.
Several other leakers have corroborated the idea that the desktop 14th-gen chips could indeed be in trouble, with some suggesting we might instead only see a refresh of the 13th-gen Raptor Lake desktop CPUs this year. This aligns with a previously-released official roadmap for Raptor Lake chips, but it doesn't mean we won't be getting both.
If Meteor Lake's desktop CPUs don't release this year, it's unclear at this point whether the refresh could be a stop-gap measure to support a Meteor Lake delay, or if the desktop processors – collectively called Meteor Lake-S – might be canceled entirely as Intel shifts focus to Arrow Lake.
Intel Meteor Lake: Release Date
Intel has yet to give us a concrete release date for any Meteor Lake chips, but the most recent credible leaks have pointed toward October-November 2023 for the first wave of new CPUs.
This would be roughly in line with Intel's existing release cadence, since Raptor Lake launched in October 2022 and the preceding 12th-gen Alder Lake chips shipping in November 2021.
Intel Meteor Lake: Price
While there's no real information regarding pricing available yet, we can reasonably assume that Intel will probably stick close to the previous generation's pricing for each tier of CPUs. Retail pricing on 13th-gen chips runs from $109 for the budget i3-13100F to $589 for the flagship i9-13900K.
That being said, Intel has had a rough year so far (along with the majority of big tech companies), so it's not unrealistic to imagine that we might see some slightly steeper prices on this next wave of CPUs.
Of course, we're only discussing the potential desktop chips here, since Intel won't be selling its laptop processors to consumers. We can most likely expect similar generational pricing for the mobile chips too, so it's unlikely Intel laptops will see huge price increases once Meteor Lake arrives.
Intel Meteor Lake: Specs and Performance
Much like the pricing situation, Intel hasn't given us much to work with in terms of expected performance for the upcoming Meteor Lake processors.
A roadmap image shown to investors by Intel back in 2022 has confirmed that both Meteor and Arrow Lake would be built on the new 'Intel 4' CPU architecture, which uses a 7nm lithography process, as opposed to the previous 'Intel 7' 10nm process (yes, those names are confusing).
This means we can probably expect a larger generational performance jump for the 14th-gen Meteor Lake chips than we saw between Intel's 12th and 13th CPU generations. It's worth noting that this shift might not be as dramatic as the one seen following the change from the preceding 14nm microarchitecture seen in the 11th-gen chips, since that shift also saw Intel adopting the split-core 'performance/efficiency' design seen in the 12th-gen Core processors and onwards.
What we do know – or at least, what we can reasonably assume to be true based on the veracity of leak sources – is that Intel is moving to a 'tile-based' design for Meteor Lake. Better known as chiplets, these tiles essentially 'disaggregate' different CPU processes into individual units on the CPU die; for example, separating I/O functions (including PCIe 5.0 and Thunderbolt 4 support) into their own chiplet for better performance.
To support this new style of architecture, Intel apparently plans to implement L4 cache memory on Meteor Lake chips. To date, consumer processors have only incorporated L1 through to L3 cache memory on the die; a previous leak reported by HotHardware indicated the existence of an unnamed Meteor Lake chip that featured a whopping 128MB of L4 cache.
That means if we do get desktop chips, they could be seriously impressive - even if we have to wait until Arrow Lake, we can still expect to see a big step up in terms of performance, which is exciting. We'd almost be inclined to suggest holding off on buying a new desktop CPU right now, in fact - something big could be on the horizon.
Sign up for Black Friday email alerts!
Get the hottest deals available in your inbox plus news, reviews, opinion, analysis and more from the TechRadar team.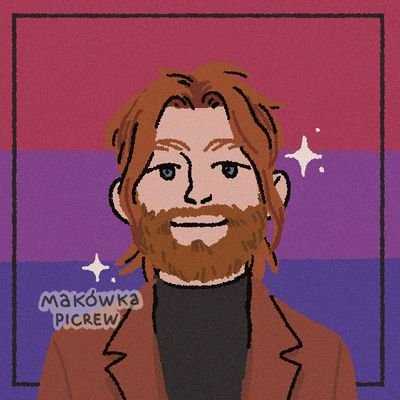 Christian is TechRadar's UK-based Computing Editor. He came to us from Maximum PC magazine, where he fell in love with computer hardware and building PCs. He was a regular fixture amongst our freelance review team before making the jump to TechRadar, and can usually be found drooling over the latest high-end graphics card or gaming laptop before looking at his bank account balance and crying.
Christian is a keen campaigner for LGBTQ+ rights and the owner of a charming rescue dog named Lucy, having adopted her after he beat cancer in 2021. She keeps him fit and healthy through a combination of face-licking and long walks, and only occasionally barks at him to demand treats when he's trying to work from home.