Intel's new processor branding drops the 'i' – and the ball
Companies dream of building a brand as solid as the Core i5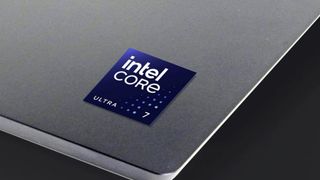 (Image credit: Intel)
Intel has made its rumored processor rebranding official with the announcement of the new Intel Core and Intel Core Ultra brands, phasing out the 'i' in its Core series processors that the company has used for more than a decade.
"Our client roadmap demonstrates how Intel is prioritizing innovation and technology leadership with products like Meteor Lake, focused on power efficiency and AI at scale," Caitlin Anderson, Intel vice president and general manager of Client Computing Group Sales, said in a statement. "To better align with our product strategies, we are introducing a branding structure that will help PC buyers better differentiate the best of our latest technology and our mainstream offerings."
According to Intel, the new branding will apply to its new Core processors starting with Meteor Lake, and will initially feature Intel Core 3, Intel Core 5, and Intel Core 7 processors, though it's not clear if there will be an option for an Intel Core 9.
We do know that this highest tier will at least fall under the new Intel Core Ultra brand, which is set to debut in the second half of 2023, according to the company. This new branding differentiates between its mainstream and "advanced" lineup of processors, with the Ultra series seemingly geared toward the high-end enthusiast market and enterprise users while the vanilla Intel Core processors are more mainstream-facing chips.
This rebranding is a significant leap for Team Blue, which has spent 15 years building up the reputation of its Core i-series processors, with its latest Raptor Lake processors easily earning spots on our best processor list.
Another major change is that Intel will no longer reference the specific generation in its marketing or product markings, so no '14th-generation' or similar, though the generation number will still be identifiable in the specific processors model number, so presumably Intel Core Ultra 9-14XX, or similar, though Intel hasn't settled on a new numbering convention for the rebranded chips yet.
15 years of hard work building a stellar brand, gone like that
With the rebranding of its Core series processors, Intel leaves behind more than a decade of hard work building up the reputation of its flagship processors, which is not something that Intel would do lightly.
I still don't understand why it is necessary, however, and the differentiation between Core and Core Ultra is also somewhat head-scratching, especially since there will at least be some overlap between the two brands when it comes to its middle tiers. There will be both Intel Core 5 and Intel Core 7 processors, but also Intel Core Ultra 5 and Intel Core Ultra 7, and this doesn't do that much to alleviate customer confusion when it comes to which processor to buy for their specific needs.
This may become clearer with time, but the difference between a Core and a Core Ultra processor is going to be just as opaque to most mainstream buyers (and even for many professional customers) so the rebranding doesn't look, at first glance, like it makes anything clearer.
The mainstream customers that Intel seems most concerned with here are just as likely to ask the floor associate at Best Buy or Currys which one is better (or Google it) as they were with the old numbering convention. Plus, the enthusiast community that builds their own PCs is already very familiar with Intel's existing branding. Put simply, this isn't clarifying things for anyone who is out to buy an individual Intel processor from Newegg.
And, for enterprise users who need extra security features and such, Intel already has its vPro branding (though it will further differentiate between vPro Enterprise and vPro Essential), so designating a chip a Core Ultra 9 vPro Enterprise or Core Ultra 9 vPro Essential only seems to add complexity to an already complex system, and now everyone has to relearn everything from scratch.
Obviously, given time, we will learn this new system just as we did when Intel introduced its Core processors back in 2006, but there's no getting around the fact that the Intel Core i3, Intel Core i5, Intel Core i7, and Intel Core i9 processors have been an incredibly simple product tiering system that is easily recognizable and easy to explain. It's why AMD more or less just copied the convention wholesale when it introduced its Ryzen processors back in 2016.
Intel says that the rebranding reflects a major shift in the chips' architecture, and so on that level, it makes sense that a rebranding might be appropriate, but there is no way to shake the feeling that with this move Intel is leaving behind something important. Let's just hope Intel doesn't come to regret it.
Get daily insight, inspiration and deals in your inbox
Get the hottest deals available in your inbox plus news, reviews, opinion, analysis and more from the TechRadar team.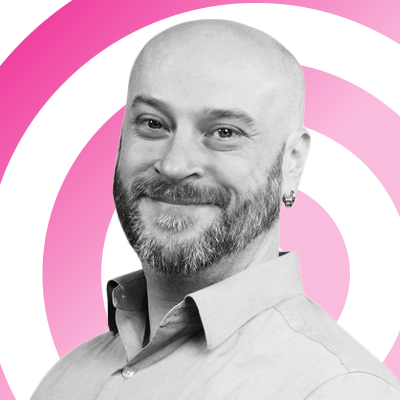 John (He/Him) is the Components Editor here at TechRadar and he is also a programmer, gamer, activist, and Brooklyn College alum currently living in Brooklyn, NY.
Named by the CTA as a CES 2020 Media Trailblazer for his science and technology reporting, John specializes in all areas of computer science, including industry news, hardware reviews, PC gaming, as well as general science writing and the social impact of the tech industry.
You can find him online on Threads @johnloeffler.
Currently playing: Baldur's Gate 3 (just like everyone else).