The Corsair M75 AIR is a solid gaming mouse that offers some choice specs including high DPI and polling rate, as well as low latency in wireless mode and great battery life. However, the fact that two additional buttons would have solved two separate issues is a hard pill to swallow for that high price.
Pros
+

Extremely lightweight

+

Excellent specs

+

Solid software

+

Low-latency wireless play

+

Great battery life
Cons
-

Too expensive

-

Isn't ambidextrous

-

Too few buttons
Why you can trust TechRadar We spend hours testing every product or service we review, so you can be sure you're buying the best. Find out more about how we test.
Corsair M75 AIR: Two-minute review
The Corsair M75 AIR is another entry in the premium gaming mouse market, with the main draw being its super light weight – think only 60g, which is absolutely unreal. And yes, you feel that near airiness as you use it. I compared that to the 86g of the Alienware AW720M, and the difference was literally night and day. The only other gaming mouse I can recall having a similar weight is the Razer DeathAdder V3 Pro at only 64g.
It boasts an incredibly high DPI of 26,000, which should be more than enough to satiate even the most thirsty gaming mouse enthusiasts. It also features an excellent polling rate of 2000Hz / 0.5 msec, 650 IPS tracking, and up to 50G acceleration.
While testing out this mouse on first-person shooters like Call of Duty: Modern Warfare II and Cyberpunk 2077, the delay between right and left click switches were completely unnoticeable, as well as between other buttons I mapped out. Between the responsive switches and feather weight, this mouse is tailor-made to eat competitive first-person shooters for breakfast.
The only downside to its physical build is its 100% PTFE skates, which unfortunately don't work on metal surfaces. Most desks are made of wood and it performs exceptionally well on those surfaces, so the metal issue shouldn't impact most gamers, but it's still an odd issue.
There are two connectivity options: 2.4Hz wireless and Bluetooth. The former requires both dongle use and software installation, as it's meant for hardcore gaming, and the latter is for everyday productivity and casual use. It would have been nice for the wireless mode to not require an installation like other gaming mice on the market don't, which hurts its chances at claiming the best wireless gaming mouse crown.
Image 1 of 5
Though the weight takes some getting used to, it's a well-built and practical mouse that can take some falls without damage. Its shape is suitable for most grip types, though the claw grip feels the most natural to use for me due to its egg shape. I'm not a huge fan of the feel of its paint job, however, as it's rather coarse, but it does allow for better gripping even when your hands are sweating.
Though it only comes in black, there are no RGB lights which, depending on who you ask, is either a supreme relief or a terrible omission. I fall into the former camp, as unlike a keyboard or the chassis of a laptop, you can't even see the RGB lighting while gaming so it ends up only eating away at your battery power.
There aren't any shortcut buttons on the bottom of the mouse to change the DPI from its default of 1200, meaning all customization options are done through Corsair's software. You can create unique profiles with different settings for your mouse, which is handy to switch between depending on your current mouse needs.
Battery life is great going by Corsair's own claims, with up to 45 hours for wireless connection and up to 100 hours with Bluetooth. While actually measuring that is too daunting, I've found that I'm still using the mouse on the same charge through Bluetooth for a week now.
One major gripe I have with the M75 AIR is that it could have easily been an ambidextrous mouse had Corsair just put two more buttons on the right side of it, similar to the way Dell designed the Alienware AW720M. This not only would have given the mouse more buttons to program but would have allowed left-handed gamers the opportunity to use said mouse. Such a simple fix would have elevated this mouse to not only one of the best gaming mice but one of the best mice in general.
Corsair M75 AIR: Price & availability
How much does it cost? $149.99 / £139.99 / AU$249
When is it available? Available now
Where can you get it? Available in the US, UK, and Australia
The Corsair M75 AIR gaming mouse is available in the US, UK, and Australia, with a suggested retail price of $149.99 / £139.99 / AU$249, making it quite the premium option.
It's pricier than the Alienware AW720M, which has an MSRP of $129.99 / £124.99 / AU$151.80, but comes in a bit cheaper than the super-premium Razer DeathAdder V3 Pro (MSRP $149 / £149 / AU$279), though it lacks many of the bells and whistles that typically justify this kind of price.
It's an excellent quality mouse, however, that doesn't change the fact that you can still purchase a similar gaming mouse like the MSI Clutch GM51 for cheaper, or even the Cougar Airblader Tournament if you don't mind a super-budget mouse.
Corsair M75 AIR: Specs
Swipe to scroll horizontally
| | |
| --- | --- |
| Interface | USB, 2.4 GHz, Bluetooth 4.2 + LE |
| Ergonomics | Right-handed |
| Buttons | 5 |
| DPI | 26,000 |
| Switches | Optical |
| Weight | 0.13lbs (60g) |
Should you buy the Corsair M75 AIR?
Swipe to scroll horizontally
| | | |
| --- | --- | --- |
| Value | While it's a solid gaming mouse that's available in many regions, the price is too high for its lack of features. | 3.5 / 5 |
| Design | It has a simple but great, lightweight design that's great for gaming but lacks some simple features. | 4 / 5 |
| Performance | Performs very well in competitive gaming, with responsive and low latency clicks. | 4.5 / 5 |
| Avarage rating | Overall, this is a solid gaming mouse that functions very well in its niche, however, it misses the mark in certain areas. | 4 / 5 |
Buy it if...
You want an ultra-premium gaming experience
The specs in this mouse are incredible: ridiculously high DPI and polling rates coupled with high tracking and max acceleration. The software is also quite good for programming the buttons.
You want high-end build quality
It's lightweight yet has good heft, and feels natural to use during even the most intense gaming sessions.
Don't buy it if...
You don't have money to burn
Like most premium gaming mice, this one is very expensive so if you're on a budget, it's best to look for cheaper options instead.
You want more programmable buttons
Five programmable buttons aren't really a lot, especially since it could have been made ambidextrous if it just had two more on the right.
Corsair M75 AIR: Also consider
Swipe to scroll horizontally
| | Corsair M75 AIR | Alienware AW720M | Razer Deathadder V3 Pro |
| --- | --- | --- | --- |
| Price | $149.99 / £139.99 / AU$249 | $129.99 / £124.99 / AU$151.80 | $149 (£149 / AU$279 |
| Interface | USB, 2.4 GHz, Bluetooth 4.2 + LE | USB, 2.4 GHz, Bluetooth 5.1 | USB Type-C |
| Ergonomics | Right-handed | Ambidextrous | Right-handed |
| Buttons | 5 | 7 | 5 |
| DPI | 26,000 | 26,000 | 30,000 |
| Switches | Optical | Optical | Optical |
| Weight | 60 g | 86 g | 63 g |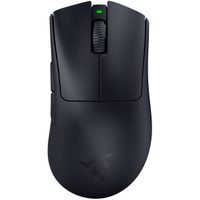 Razer Deathadder V3 Pro
This is one of the best gaming mice, period. While it's expensive it's more than worth the price of admission, with its light and sleek design, near-perfect performance, and long battery life.
Check out our full Razer Deathadder V3 Pro review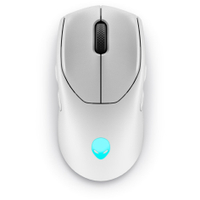 Alienware AW720M
One of the best gaming mice out there, it offers excellent specs, easy-to-use software with robust customization, and a gorgeous and ambidextrous design. If you're looking for premium, this is it.

Check out our full Alienware AW720M review
How I tested the Corsair M75 AIR
I used the Corsair M75 AIR for about two weeks
I tested it out using first-person shooters as well as for work
I used the Corsair software to test out various settings
I used the Corsair M75 AIR in my home office for extended periods of time. I tested out various settings like DPI and customizing button layouts, as well as how well the mouse's ergonomics felt using it in both claw and palm grips and how it held up in right-handed use.
To further test out its gaming capabilities, I tested it with first-person shooters like Call of Duty: Modern Warfare II and Cyberpunk 2077 in order to see how quickly and efficiently I can move or shoot. Third-person shooters and action games were also played to test how flexible this mouse was.
I've reviewed a number of mice, both gaming and productivity, in my career. This allows me to know what to look for on an individual basis as well as compare the performance of this mouse to other ones I reviewed in the past.
We pride ourselves on our independence and our rigorous review-testing process, offering up long-term attention to the products we review and making sure our reviews are updated and maintained - regardless of when a device was released, if you can still buy it, it's on our radar.
First reviewed October 2023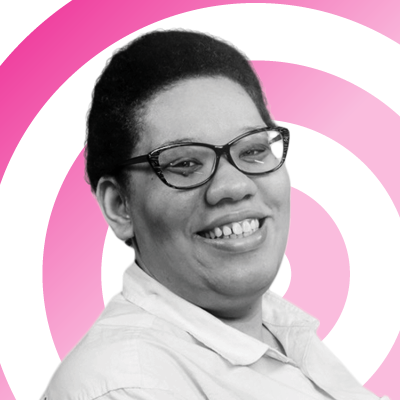 Named by the CTA as a CES 2023 Media Trailblazer, Allisa is a Computing Staff Writer who covers breaking news and rumors in the computing industry, as well as reviews, hands-on previews, featured articles, and the latest deals and trends. In her spare time you can find her chatting it up on her two podcasts, Megaten Marathon and Combo Chain, as well as playing any JRPGs she can get her hands on.